Adding yet another realm of incredibly impressive escapism to his catalogue, Ultra_eko captures a whole new aura once more with this deeply moving, emotional and profoundly thoughtful album of remixes.
Subsequel, a mysterious figure, perhaps a time traveller from the future, perhaps a feat of technology way ahead of its time, brings a story all of its own to this artistic process. The alternative, collaborative angle is effectively what helps give it all such a strong air of identity and freshness.
Featuring ten original tracks from the renowned Alternative Realities album, Into The Multiverse: The Subsequel Mixes feels familiar enough to comfort, yet fresh enough to connect in a decidedly 2021-like, clean slate kind of way.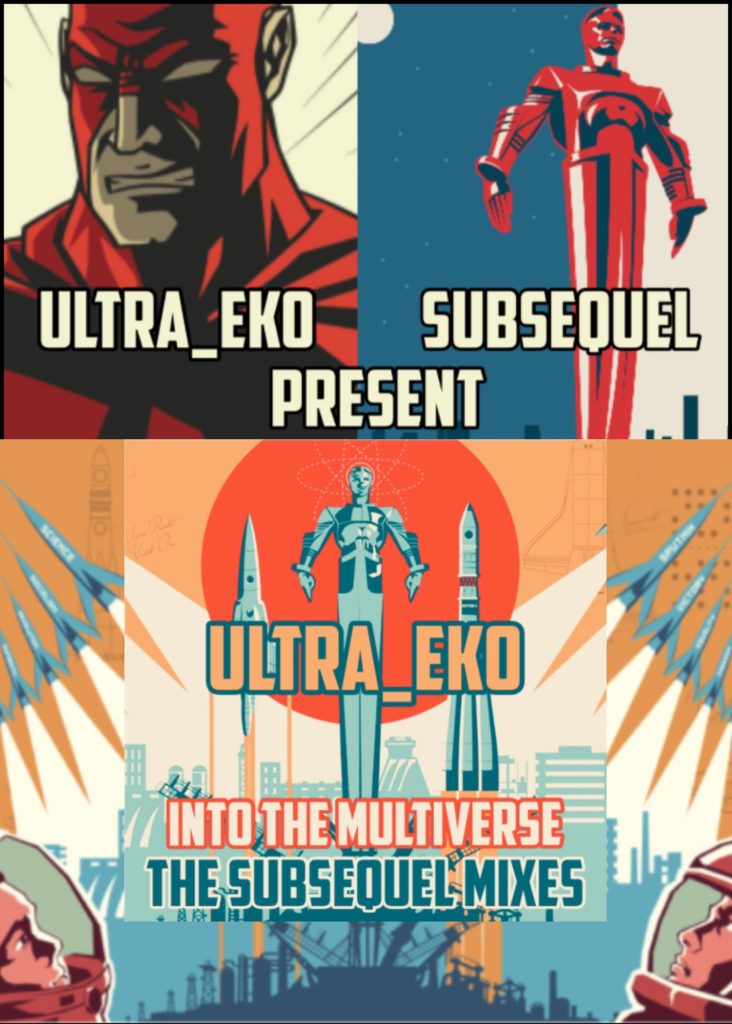 Immersive and emotive chord progressions, beginning with the descending ambiance of the title track, meet with addictively rhythmic rap vocals and a swirling universe of conceptualised thoughts uniting poetry and the external depths of the unknown.
There's a certain softness to this project that makes it the ideal go-to for escaping the mundane and soothing an over-active mind. Ultra_eko's mind guides you through instead, as these musically pristine experiences wash over in a fully hypnotic manner.
The production on eko's projects has always helped set him apart, as well as that immediately recognisable voice, and the sheer intelligence and sharpness of his lyricism. This album once again strikes a fine balance between complexity and calm – accessible good energy, and entirely unusual reflections on life and the world around us. Day Tripper is all of this and follows the opener perfectly, proving an easily catchy, infectious little hit that lingers long after listening.
The mellow and hypnotic tones of the project continue to fit the vibe as Keep Busy pours through with a certain balance of delicacy and depth. We then get a sudden injection of pace and intensity for the captivatingly raw and heart-breaking Broken Glass. Rising synths, sublime rhythm and bass work, and increasing energy all help give this one a beautifully engaging drop.
A well-placed Cash Money Moolah lifts the mood at just the right moment – superb bass-lines and fast-paced rhythms meet with funky guitar and a clear sense of care-free progression and positivity. Another stand-out for its classic funk energy and hook-heavy brightness.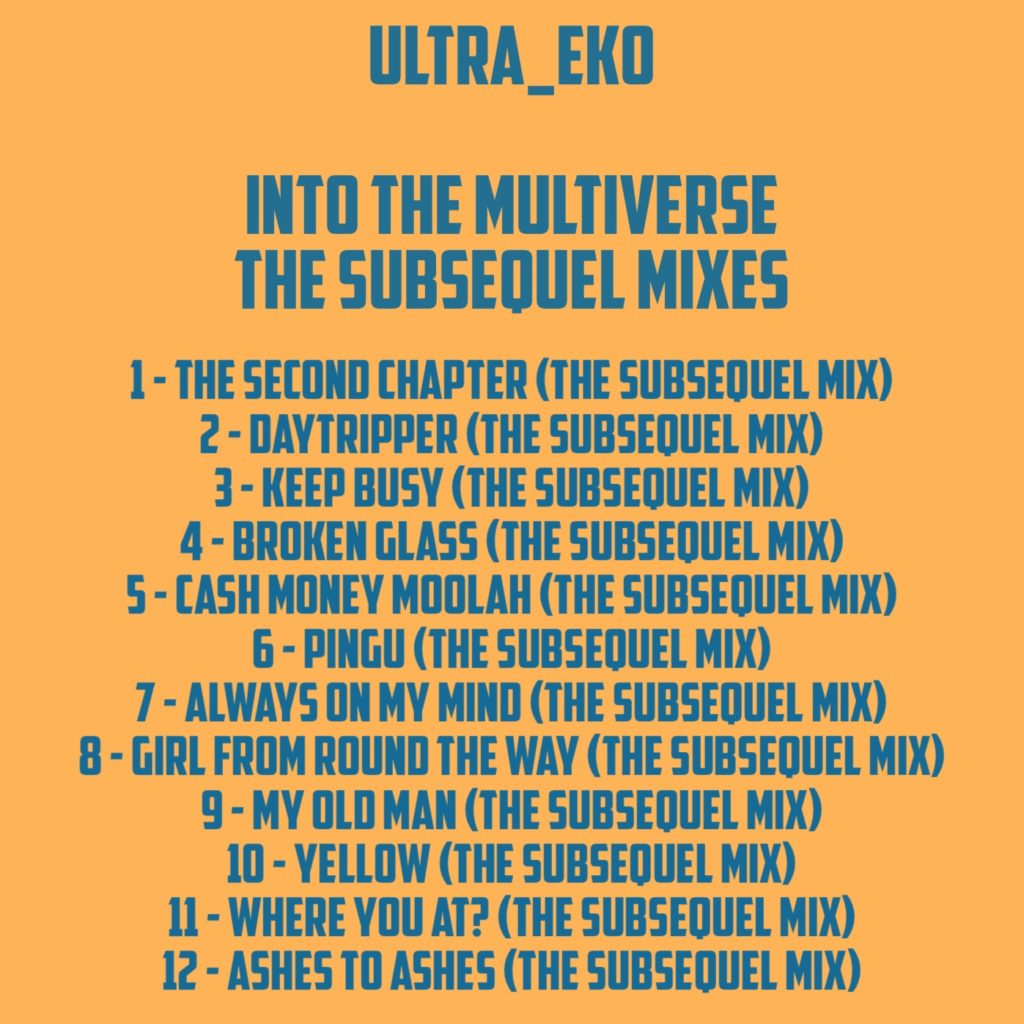 Continuing down the pathway of easy highlights from Ultra_eko's entire catalogue, Pingu is a personal favourite – musically blissful, slightly retro instrumentally, and uplifting in vocal presence and progression alike. Brilliant.
Other highlights from The Subsequel Mixes include the eighties-esque and heartfelt Always On My Mind, a dreamy downpour of comforting warmth and melody. The simple and catchy My Old Man is another – electro-pop meets soul amidst a compelling poetic story-line.
Then there's the uniquely creative and faster-paced Where You At?, offering a tribal boost towards the end that rises up and envelops listeners increasingly. Not for the first time the live potential of a set like this calls out. Festivals await, as and when the time returns.
Ashes to Ashes follows and unites a jazz-cafe ambiance with faultless vocal rhythms and another of Ultra_eko's subtly infectious hooks.
Kicking off the new year in the best possible way. This is something of an audio and hip hop masterpiece, ready and waiting to be repeatedly streamed at volume to light up the uncertain parts of your day.
Album out February 8th. Find & follow him on Twitter & Instagram.