Songwriter and musician Richard Schroder is yet to write a bad song, or perform at any level below that which his voice and musicality have set for him. Always impressive, honest and warming, and this time around we get the pleasure of a six-track playlist to delve into; an inspiring and aptly titled The Stillness.
For an opener, We All Start Somewhere brilliantly combines the intrigue of third-party storytelling with a deeply relatable hook and underlying concept. Weave in that Summer Of 69′ style guitar-rock pace and presence from the intro, along with Richard's naturally raspy, soulful and bold vocals, and this makes for the perfect uplifting anthem to kick off the new EP.
Fantastic to listen to at volume, perhaps on the long commute or while sharing an evening with friends.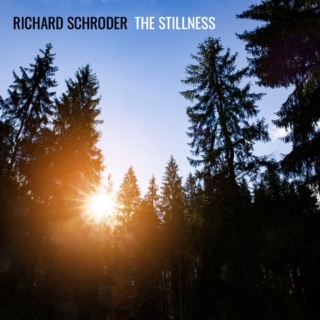 The One I Run To sets another scene, a mellow mood but still bright and offering a certain personal intimacy from the singer – a timeless love song re-crafted for modern ears.
Further mellow vibes and personal honesty emerge for a slightly heartbroken, reflective That Don't Make You Gone. The country rock embrace stands tall still, the driving anthem aura, but this somewhat dismissive yet appreciative song makes for a welcomed redirection.
Then we get the perfect placement of the unmistakable Life Is Now, a piece that's given a whole new life within the setting of The Stillness and the stories it tells. What a resolve for a hook – something Richard has mastered throughout so many of his tracks.
Further intimacy and shoulder-swaying, sunset-style vibes wash through for a beautifully loving I'd Choose You, right before a faster-paced country knees-up in the form of Times a Wastin' openly reminds us to live well while we're alive.
The Stillness seems to hint at this throughout, but the closing anthem helps really bring the concept home – find that inner peace, hold on to those who matter, and just live.
Wonderful writing, faultless and authentic performances, from an artist clearly inspired and connected to the words and the melodies he sings. The Stillness is beautiful, energising, emotional, and perhaps even a little too short-lived for the high and escapism it offers.
Check out Richard Schroder on Facebook, Twitter & Instagram or visit his Website.