It's not a memory of the year itself that holds an extraordinary warmth for me – I was only five, and a late bloomer when it came to music. It's the culmination of songs and albums that I perhaps only recently realised were all put out during this same twelve month period. The fact that 'the album' as a thing has somewhat declined in relevance over the past few years, may play a part in making those moments shine all the more brightly in their immortal memory frames. But, all of this aside, the music was superb. It changed the way so many bands and artists of the world expressed themselves. The awesomeness was unprecedented, and in many ways; it still is.
The sound of each release is vastly different from the others, on the one hand – the character and the originality of the individual sound of Pearl Jam or Nirvana or Primal Scream, is something that we crave in music. But, on the other hand, what connected these songs was perhaps the rawness or realness of the writing. The rock sound had returned, only this time, the shape it had taken was something completely new. Melodically fresh, instrumentally alternative, hard hitting, unapologetically reflective of the then modern and real lives of humanity, loaded with gravelly, smokers throat emotional breakage that just screamed soul. It was music to re-energise people, to remind them of the alternative options in life, to bring them away from their relentless rails and really feel alive and understood and valuable.
There were a number of different genre releases in 1991, and for the most part, my view of the overall sound is probably slightly biased, but it was undoubtedly a massive year for rock. When music finally made it's mark on me it was in the form of rock music and Tracy Chapman. Having only previously been aware of Erasure, The Beautiful South, and The Spice Girls, (the first two were the tapes we had in the car, the third was the inescapable sound of school trips) it seemed heaven sent to discover music with grit; music that made you feel like something was happening, music that was loud – even when it was quiet.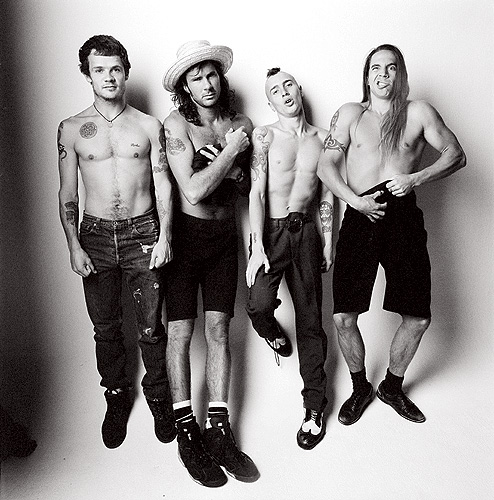 It's been 26 years since 1991 took hold of the world, but the fact still stands – many of it's album releases are utterly timeless. They sound as good now as they ever did, and for me, that's a fair few hundred long distance journeys with Ten playing on repeat. The songs don't lose their appeal. It's some sort of magic. Something wonderful was captured by creatives that year, and we get to enjoy it for the rest of our lives.
The list is one that most of us will willingly dive head first into, to relive those moments of discovery. It's not even just the ones that everyone knows. If you look a little deeper, there are always some classic, quality releases that appear to have been slept on, (or at least forgotten about). 1991 was no exception. Historically speaking, Nirvana's Nevermind was perhaps the most record-breaking and infamous release of the year, and despite it's constant coverage ever since, it's still worth saying – it was, and occasionally still is, a hugely exciting and refreshing moment in music. But look past the well known remnants of a cooler time, if you can, and you'll hear some absolute gems.
The Low End Theory (A Tribe Called Quest), Blue Lines by Massive Attack, Achtung Baby by U2, Ice Cube's Death Certificate, Blood Sugar Sex Magik by the Chilis, The Best Band You Never Heard in Your Life (Zappa), Metallica's self titled release, De La Soul Is Dead, Mercury Rev Yourself is Steam, Temple of The Dog, Trompe Le Monde (Pixies).
The more you delve into the list, the more exciting it gets. And that's before we even mention appearances from Queen, Stevie Ray Vaughan, Public Enemy, Richard Thompson, Crowded House, Ozzy Osbourne, Neil Young & The Crazy Horse, REM, Smashing Pumpkins, Motorhead, Paul McCartney, Guns n Roses, Cypress Hill, plus a whole bunch of releases which, after researching, I've realised I've never heard, and simply must; considering the creative blessing that was clearly in the water that year.
Our approval of the music released is a little irrelevant, possibly; we all have our preferences. But it's undeniable that the creative wave which swept over humanity in the run up to this historic musical year was something otherworldly. And even if you think these albums were the worst ever released by bands that you would otherwise rave about, there's bound to be something else – something out there, in the collection or pile of 1991's audible offerings – that did in fact make your soul burst with joy and understanding. Was this the one year, in the history of our existence, in which the people of the world actually got each other?
I know, a year is a fairly big chunk of time, artistically speaking – this could all, perhaps, be said about any year in the past fifty or so. This is increasingly possible at the moment in fact, as thousands more artists now release music on a somewhat daily basis by whatever means possible. But come on. 1991 was something special. It was a year in which the mainstream music industry seemed to have opened it's doors to creative freedom and reveled in the distorted beauty that poured in.
The good news is that this very same connection is happening much more consistently now, only it's happening just below the mainstream media – the independent music world is full of artists, bands, musicians and music fans who get each other. It's an exciting road to be travelling. The definition of what makes a great song has long since been re-evaluated, the rules have changed, and the opportunities and possibilities appear to be limitless – there is always something awesome to discover. For now though, I'll try to stay on topic.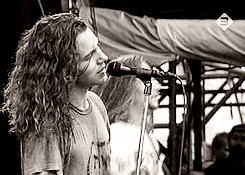 Pearl Jam's album Ten has changed my mood and my direction in life on more than one occasion, and I'm certain it will do again. We all have those go to musical moments that help us reorganise the unruly mess that builds up in our heads over time. Societies favourite form of escapism; the albums that never change and never let us down.
1991 was loaded with those albums. And sure, maybe you could choose a year at random, ask a range of individuals to name an album that moved them during that time – you could even list off ten or twenty possibilities that might draw inspiration from your volunteers – but it's fairly likely that in more than a few cases the response would be little more than meh.
1991 though, I challenge you to find someone who doesn't love something musical that happened that year. I challenge myself, in fact. If I do manage to find someone, I sense that it will either be greatly worth writing about – immensely interesting, a thought provoking perspective that opens and expands the mind – or, quite the contrary, and barely worth mentioning in a Tweet. Either way, it was a damn good year for music. So many of those songs effortlessly transcend time and strike hard whenever and wherever you listen. I can only imagine how it felt to be the first in the world to hear them.