Noir-rock duo Nightbird Casino took full advantage of the stillness and time permitted by a largely locked-down 2020, and recorded a brand new, full-length album of creative originals. The project is Gregorian Nap, and it proves an easy hit of uniquely contemplative escapism for the many who need it right about now.
The raw indie crackle of live drums, bass and guitar kicks off a dreamy and immersive Gazelles, to open up the album with a shoe-gaze-esque aura and a quickly anthem-like vocal back and forth. The band's experimental guitar and synth sound envelops almost immediately, and meanwhile their lyrics meander in equally intriguing ways, prompting you to listen more closely, even to re-listen and work out the intricacies of the stories.
Much of the band's work is somewhat metaphorical or indicative of creatives lost in the moment – it's not so much premeditated tale-telling. For all of these reasons, it emerges as genuinely interesting.
Pole Line Road follows and the style has a thread of familiarity now. These paired, choir-like and reverb-soaked vocals create a sense of unity, the cascading guitars and the relentless beat of the drum inject a live-vibe that's been missed immensely from much of this past year.
Symmetrical Electrical softens the intensity, a beat-free and intimate performance to begin with, lulling you into a state of calm and readiness to simply watch the world flow by. The weight increases throughout, the band surprising us yet again with the fullness of their set-up – the use of contrast here is mighty. Falsetto and deeply thoughtful lyrics add a level of poetry and dynamic that also furthers the album's eclectic reach.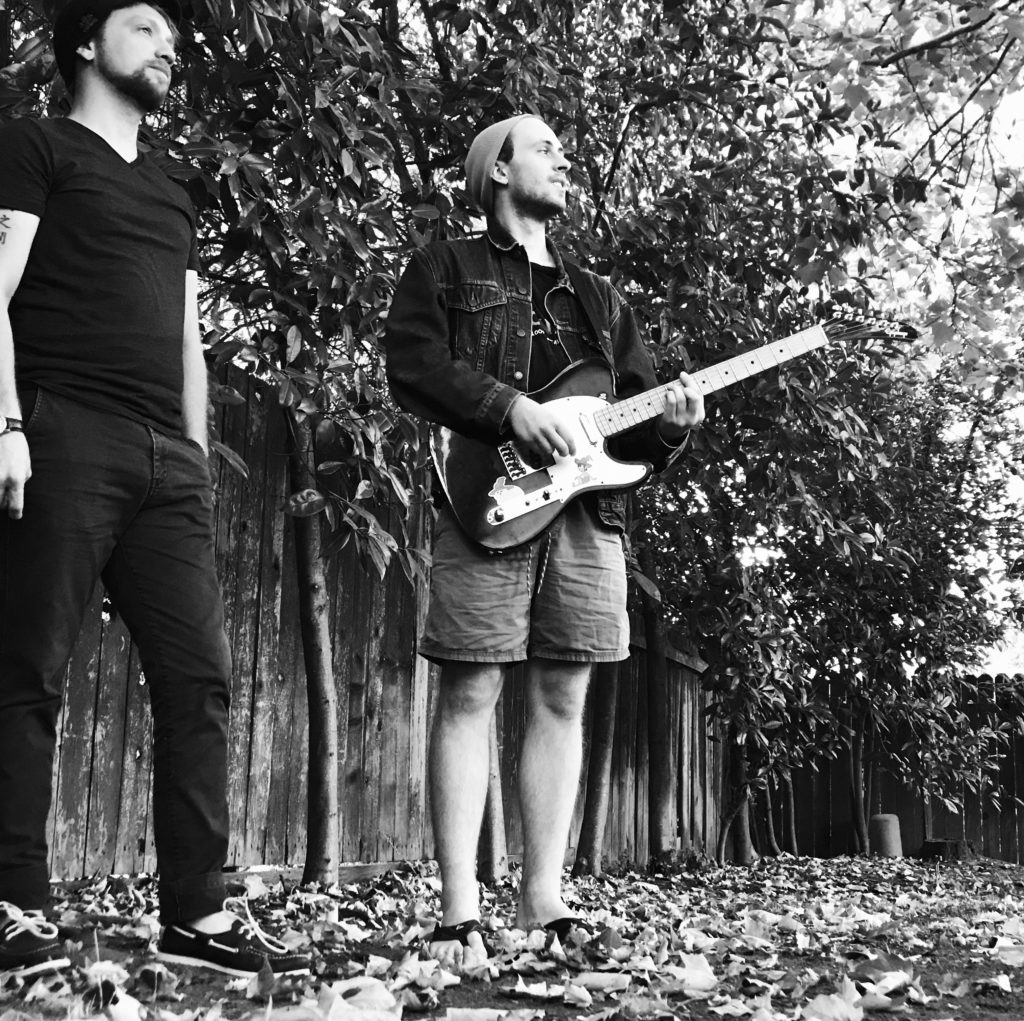 Amuse Bouche follows a riding bass-line and strong guitar riff to offer up a movie-ready outro that's as stylish as it is gentle and distinguished. A brilliant hook hits out of nowhere, helping elevate the whole thing with poignantly provocative wording. An early favorite and a definite highlight.
The Mains follows and things seem to be swiftly shifting from good to great. The band's songwriting stands as tall as their musicianship, and their natural vocal abilities to represent both quiet and passionate moments captivates beautifully. Another definite highlight.
Other stand-out tracks include a distorted, riff-led and heavily entrancing Pineapple Triangles!, an ambient and soulful instrumental that is 1st Crystallization, and a gritty, grunge-inspired acoustic and emotional The Chemicalist – all of which contrast well with one another, and beg for you to witness them in a live setting as and when the time returns.
Many of the tracks on this album focus purely on the instrumental expression of underlying feelings, memories, stories. Nightbird Casino clearly utilize the musical aspects as much so, if not more than, the lyrical, and that's a beautifully refreshing, authentic quality, which helps let the songs reach out with even greater humanity and strength.
At the penultimate moment, a dramatic piano ambiance drenched in reverb guides us through an aptly titled Real Quiet Hours, progressing to welcome in retro-effected vocals with depth and harmony united. Another side to the band's versatility shines brightly.
Then we get a rhythmically manic yet ambient, multi-layered Vy Canis Majoris to bring things to a poetic and intimate finish. The playful nature of each instrumental part adds immensely to the song's overall mood and sense of character. It's a light hit of relief, with a personal story-line that again intrigues and holds attention well; right the way through.
An unpredictable band, by all accounts, and an album celebrating creative freedom and a sort of laid-back, uninhibited approach to making music. The whole thing is loaded with imagery, unity, passion, and somewhat mysterious reflections on modern life. Well worth delving into.
Download or stream Gregorian Nap from October 15th. Check out our in-depth interview with Nightbird Casino, follow them on Facebook & Instagram or visit their Website.