Artist and songwriter Hovey releases music both as a solo act and with his band The Sinks, highlighting in either case a notably emotional, melodic and increasingly passionate approach to creative expression.
The single Me makes for a fine place to begin, and proves to be a quickly addictive alternative pop song, with a strong sense of nostalgia about it.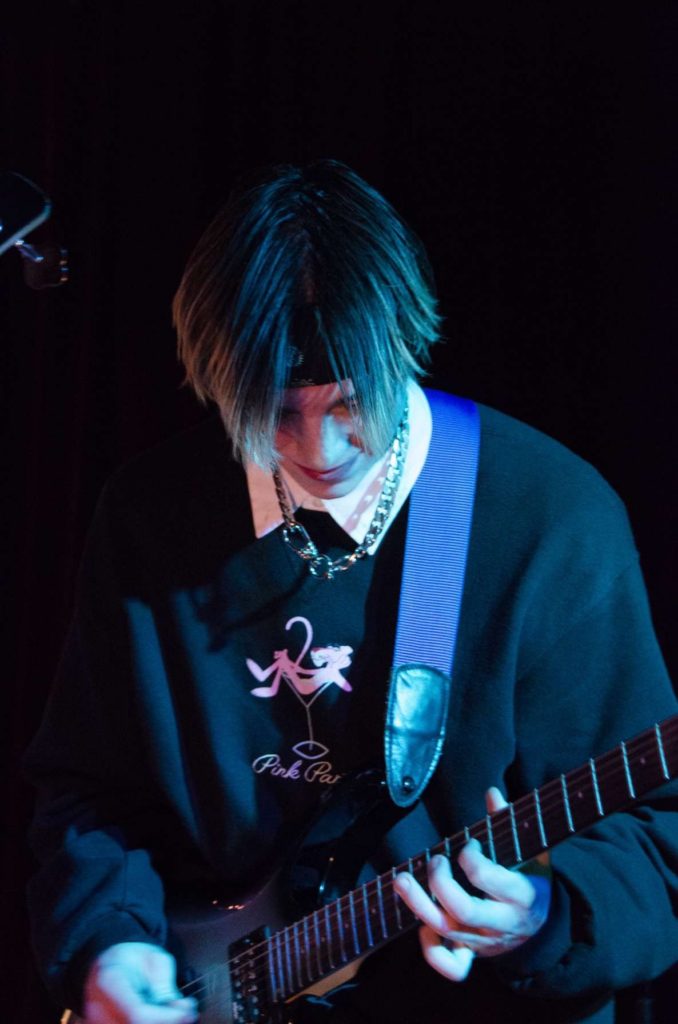 Taking its time to build from a delicate introduction, Me soon introduces a short-line rhyme-scheme by means of a rising and falling melody – injecting easily memorable bars, and consistent patterns that immediately weave around listeners an infectious vocal rhythm. At the same time, the song's lyrical core poses various questions that lay bare a contemplative, deeply reflective songwriter and individual.
There's a level of honesty and openness to the writing, which is further emphasised by these gentle, colourful melodic choices, and this helps the music connect in a refreshing way.
While that nostalgic, perhaps noughties emo vibe strikes early on, the vocal finish actually leans towards contemporary hip hop in many ways, and that balance seems to be another solid aspect of Hovey's style.
Estranged Visions is admittedly a totally different kind of set-up and song. Here we get an authentic punk-pop sound – distorted guitars, power chords and mighty progressions, a melody that rises up passionately, and a sound that immerses in a brilliantly energising way. However, at the same time, you can still hear a little familiarity in the vocal sound – it's subtle enough to intrigue, not so similar that the band don't have their own thing going on quite distinctly.
A brilliant single, Estranged Visions utilises contrast to a fine degree, breaking things down to the bare essentials – that soulful, mildly funky guitar rhythm, isolated between moments of full distortion, bass and drums.
At the same time, the lyrics are incredibly poetic, again indicative of a deeply thoughtful writer, and furthermore – the hook resolves and satisfies in a supreme fashion. It's an original, engaging and easily recognisable moment, and it effectively helps elevate the track from simple good songwriting to absolute anthem.
Really well done, great music and genuine writing – I look forward to hearing more.
Find & follow Hovey on Twitter & Instagram.