Taking a crucial splash of nostalgia and fusing it with fresh vibrancy, Bury Me in Lights seek to surround you with high energy anthems that have been perfectly crafted for the numerous thoughtful souls out there. Moments Between is a huge EP, powerful and all encompassing, offering a brilliant balance between volume and depth that aims well and connects on an inspiring and understanding level.
All My Life kicks things off with a massively hard hitting rhythm and vocal pace that bursts onto the scene and demands your attention immediately. What you soon come to love about it is the band's clever utilisation of contrast, the mellow and spacious moments that follow the intense and dramatic ones allow you to really soak up the song and its sentiment and be carried away entirely by the flow of the song. Structuring is so important in making the music work and keeping working, but so is lyricism, so is passion, so is musicianship. In my opinion, these guys have it all on display here. This project hits in the way that those first few records from the nineties did when we all finally found something delicately heavy in music that we could embrace and rely upon.
Furthering the sense of emotional vulnerability and realness, Beautiful showcases an unquestionably passionate leading voice that leads the way for a stunning presentation of musicality and reflective ideas. Again, contrast is everything, and the band know how to make the bigger moments hit with impact. This is the sort of track you can turn up loud and get lost inside of. The weight of the music temporarily crushes any insecurities or painful aches of reality – just as you'd hope your ideal choice of escapism to do. More than this though, the songs here seek to understand you, to relate to you, and this makes all the difference. It feels like a shared moment.
Not Calling takes on a slightly more indie-rock vibe than the previous punk-pop or emo offerings, though this is mainly a melodic observation – the music is actually a lot gritter here than before, and the leading voice feeds into this brilliantly. The guitar riffs and the space, the structuring, again – it's superb. These notes and these stages of evolution quickly become addictive. The second, third, and fourth times you listen you eagerly anticipate those instances in which the energy smashes sky-high, or the distortion crashes onto the stage, or the pause and the drop leave you totally entranced and simultaneously satisfied.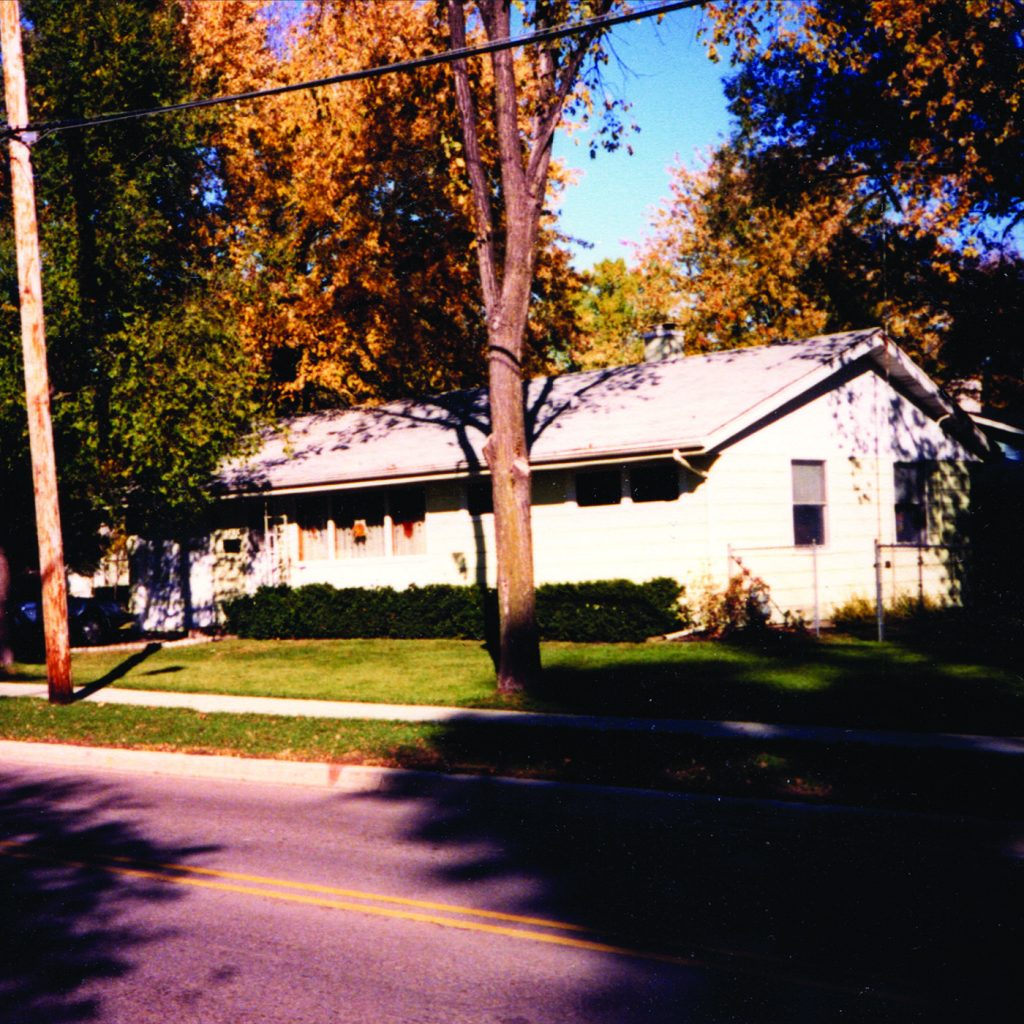 The pace picks up again for The Devil You Know, as does the intensity and the volume. The lyrics appear in short bursts, each line striking very quickly after the last, and the music is much fuller – this immense wall of audio drives the whole thing along. As you find yourself lost in it all, there are several moments, whether vocal snippets or instrumental flickers, that really scream out for your appreciation. The entire track is lit up and then laid to rest before you even really know what happened. As suggested, this EP in full is easily worthy of repeated listening sessions.
Darkest Skies brings things to a close with all the emotional weight and musical brightness of a band who cares what they put out. This one is a personal favourite, though it's there's small margin, to be fair, between each song on the EP. This one seems so certain of its intention, there are notable shifts from the vaguely calm to the undeniably manic, and yet it all feels very purposeful. The pace changes within, the composition and musical performances are as relevant as any of the lyrics in expressing the underlying sentiment and mood of the piece.
It's a hugely inspiring song, motivational to an extent – encouraging self-belief or a certain level of trust in the unknown. Having said that, it really depends on your state of mind how the song affects you. There's a touch of melancholy to all of this, which, if misused, could lead listeners down a slightly isolated pathway. However, this is exactly what's been missing from mainstream music in recent years – songs that allow you to feel less alone, that speak to you, unedited, and without judgement. Perhaps it's best not to overthink this, but it's a great song. A gorgeously captivating set of guitar riffs make certain all of this sinks in among an easily enjoyable soundscape. Bury Me in Lights are making waves. Moments Between is an easy decision – a definite download.
Stream the music on Spotify. Find & follow Bury Me in Lights on Facebook, Twitter & Instagram. Visit their Website for more information.