Following a brand new line-up and prior to their upcoming shows at Manchester International Festival (July 14th) and Northwest Groovement at Jimmy's, Liverpool (August 22nd), we caught an exclusive interview with Northern Soul Funk and Afrobeats Extravaganza NGUVU, to find out more about their journey as a band, their aspirations, the current line up, the shows, and plenty more. Here's the conversation in full.
* * *
Hi guys, such a pleasure to chat – love your music, so thanks for the chance! For those who don't know, when did you first start making music, and how would you summarise the NGUVU sound?
It's an honor to chat with you as well.
I first started making music on my own during college, but it wasn't until University when I really got into Songwriting and composition, which NGUVU was birthed from.
Prior to that, I was part of a hip-hop comedy game show group known as Freestyle Fictionary, and we had a regular residency in Manchester venues for 5 years such as Sandbar and the Klondike club, which was consistently packed, and I was a five-time Freestyle Fictionary Champion. It was then where I learned to hone my craft as both an all-round performer and an MC. I was also in a Hip-Hop group called the Kaptivators, who made some waves in Manchester in the mid-2010s, and performed at Sonder Festival in 2018.
As far as NGUVU's sound, I've first describe it as a beautiful melting pot of amazing West-Indian, and Afro-inspired flavours, hence why you have that funk, Jazz, and Soul seasoning with a bit of Hip Hop sauce and Rock paprika dashed in. And I used my experiences from both Freestyle Fictionary and The Kaptivators as a sort of Blueprint.
You have a brand new lineup, what can you tell us about that, and how has it impacted your dynamic as a performing band?
Lockdown was incredibly difficult for all of us and the original band decided to call it quits. I was still determined to continue on regardless.
I brought in my cousin, Wayne Brown (Brother of Sweet Female attitude's Leanne Brown of "Flowers" fame), as I used to play for his bands, Neville 42 (a Level 42 tribute band) and Innergroove respectively. He is an absolute master on Keys and such a soul and Funk specialist
Bassist Dave Lloyd and Guitarist Ejaz Ibrahim were also members of the previously mentioned bands, with David being Manchester's answer to Mark King and Ejaz belonging to the legendary Ibrahim brothers, most noticeably Aziz Ibrahim (Former lead Guitarist to Ian Brown, Stone Roses, Simply Red, and many more).
Laetitia is a phenomenally talented multi-instrumentalist of Belgian descent who I met through a Reform Radio course, and a phenomenal Saxophonist and producer in her own right.
Tayo I've known since he was younger and when I used to do sound at Bierkeller in Printworks. He currently runs his own open mic nights as Stage and Radio which is doing pretty well. His voice is next level good.
The Future's currently looking bright for the NGUVU Nation.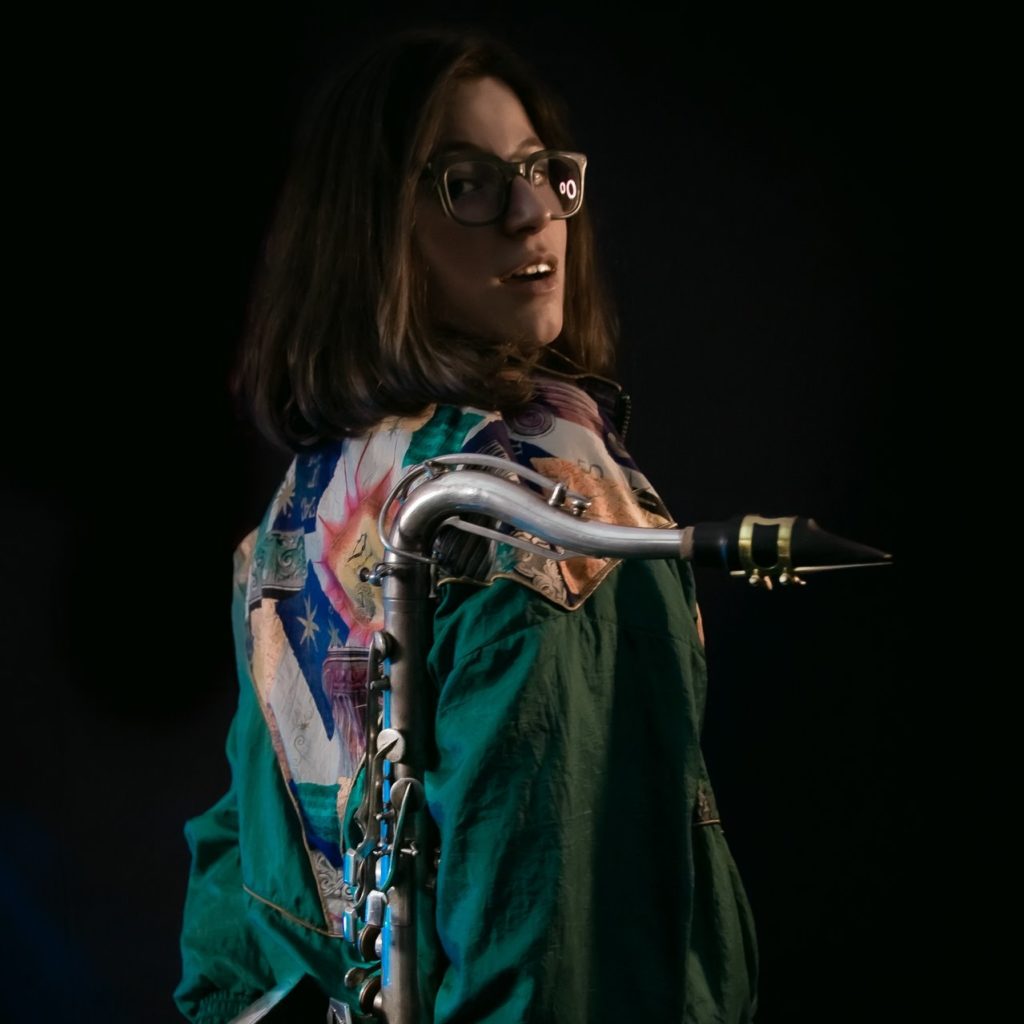 Before Covid put the breaks on the music industry, where were some of your favourite venues to grace, and why?
Because of my upbringing, I've always been a proponent of venues that supported black and minority music and art. So places like Band on The Wall and Matt n Phreds were high on my list of venues. The Patron (now known as the Wilson's Social) gave us a residency there a while back so I still have fond memories of that.
Outside of the city centre, I used to treasure the Junction Pub's Reggae and World Jam nights back in the day, which later moved to Jam street in Chorlton. Speaking of Chorlton, I love the Carlton club, where I saw a lot of amazing world talent such as Sens Sagna and the Kajamor Family, a phenomenal senegalese based band, and Calypso George aka Mento-B, A Mento Singer-Songwriter (Mento is the prerequisite of Ska and Reggae).
Currently, I've become a bit of a fan of Escape to Freight Island, where they just recently hosted the Manchester Jazz Festival, and the House of Ghetto, and they frequently feature the Untold Orchestra. And I've been
How did you keep busy during lock-down as musicians, and how does it feel to finally be playing gigs and festivals again?
My uncle once told me that if you're a creative individual, the lockdown shouldn't really affect your creativity as much, and lockdown should provide a bit of a rest and break period to not only write some new material, but also learn new skills. I've currently been writing and composing new songs which you'll hear in the future.
However it's been incredibly challenging to meet up and even discuss any plans moving forward whilst cooped up at home, and you can only do so much on Zoom…
In addition to music making, I've also been involved in writing some radio plays and working on my video editing skills, and podcasting skills.
As far as getting back to gigging, it's a breath of fresh air, especially for working musicians like myself. My biggest concern though is the fear of things going back to being "business as usual", so I always stress the importance of self-worth and being careful as a musician.
How did you connect with MIF, and what does it mean for you to be a part of that?
I simply applied to perform a while back, unfortunately the original line-up was gone before I got my confirmation. Still, I wasn't about to pass this opportunity up for nothing, hence why the quick change up.
I have some great memories of the previous MIF, which is where I saw drummer Emanuel J Burton, and Julie E Gordon's Penultimate performance in the UK before she departed to Dubai.
What does the EP JULIE represent for you?
"JULIE" our debut EP, was named after our original vocalist, Julie E Gordon, who along with the late great Diane Charlemagne and Denise Johnson, was one of the finest and most overlooked vocalist in Manchester History. She has previously worked with bands such as Kasabian, The Caulbearers, Womack and Womack, and most noticeably, the Happy Mondays.
"JULIE" was pretty much a send off for her, due to her leaving the band for work in Dubai. We still keep in contact with each other and we're on excellent terms with each other.
Julie to me was a 2nd mother and a great mentor, and everyone who knew her knows not only how great she is as a performer, but as a person, and she's expressed her desire to return to NGUVU.
Which of your tracks would you play first for a new listener, and why?
For those who are into heavy hitting riffs, I'd recommend Thunder, which was intended to hit as hard as a ton of bricks. However, for those who like to dance and like their songs funky and sophisticated, then Souled Out is the track for you, especially the sax sections, you'll go crazy for the sax sections.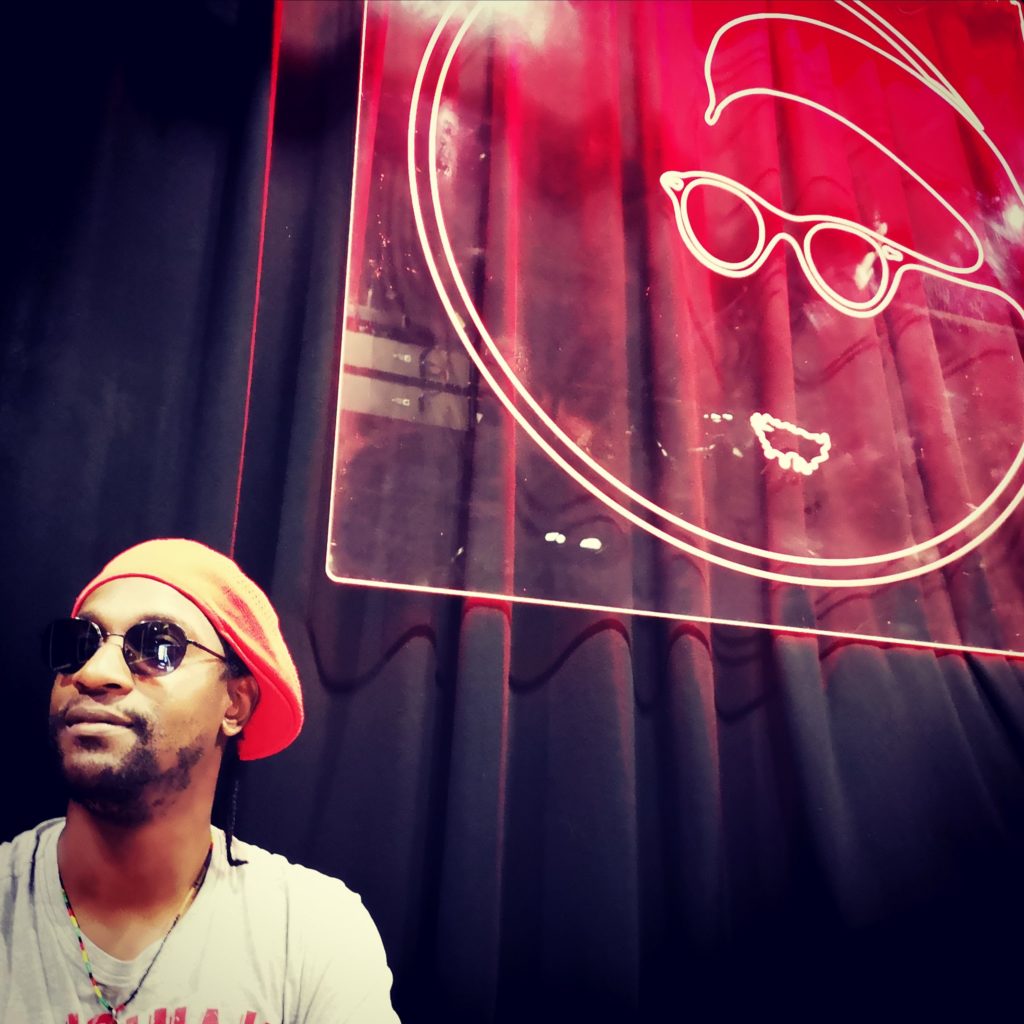 Your socials make no secret of NGUVU meaning Power, Force, and Energy. Your performances more than back up the passionate implications of this. What do you think it is about your fusion of soul, funk, Afrobeats and beyond that proves so engaging for music fans looking to escape the weight of the world?
Historically, I wanted a name that'll stick, and during university, I studied a module called Ethnomusicology (The study of different genres, musical instruments and cultures), and I continuously came across the Swahili term NGOMA meaning "movement and dance". And I wanted a band name that incorporated not only movement but also something powerful that'll stick in people's heads, hence the name NGUVU.
Manchester has a massive stereotype of being very Rock and Indie centric as a city, and it plays on that stereotype way too hard, which as a Funk band can have it's disadvantages when it comes to working your way up and finding support and opportunities, but when you get that support, people really really appreciate us and the work we do.
I come from a hip hop theatre background, in which we're always taught that audience engagement and interaction is key to an artists progression and performance.
Also, the reason in choosing funk, Soul, Afro-beats, hip hop, and many other genres is because I wanted to honour the community that I grew up in, which was both African and Afro-Caribbean inspired, and I've always considered NGUVU as a way of respecting their legacy whilst simultaneously carving out its own legacy.
You're also playing the Northwest Groovement at Jimmy's, Liverpool, in August – your debut gig in the city. What are you the most excited about regarding this event, and what can fans look forward to?
What makes me most excited is being able to just get out of the city centre and spread NGUVU's wings and to reach new audiences.
I'm really excited for Liverpool mainly because it'll be the first time performing with NGUVU and the first time in about 4 years that I've performed in Liverpool in general, the last time being part of a Ska Jazz band as part of the Smithdown Road Festival, which I was blown away by.
I'm also interested to see how the scousers handle their Funk, though.
As for the idea or Northwest Groovement, that was an Idea that was formed out of a University project where the concept was to unite the best Funk from both Manchester and Liverpool. To build bridges and build up more of a network between the 2 cities. I'm so happy to be able to revisit this idea and apply it for this year. And Jimmy's were always a cool spot when they were in the NQ (a big shout to their Honey IPA beers), and Jimmy's is the one venues I've never yet played at.
All this will be happening on the 22nd August from 6-10.30pm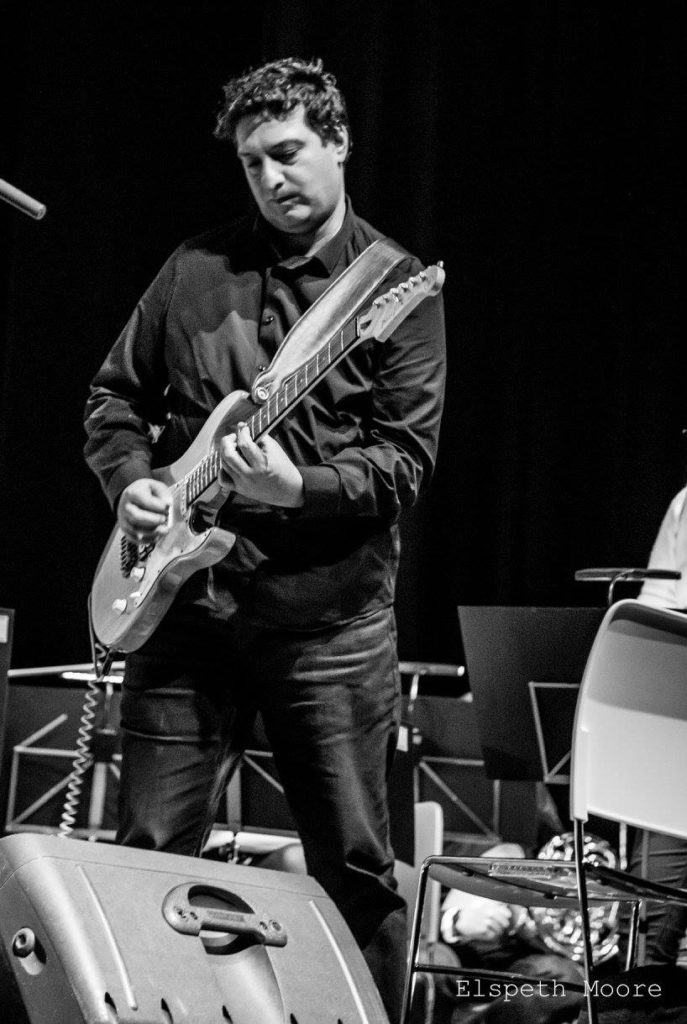 Do you have big plans beyond these events in the coming months and years; any exclusives you can let us in on?
I'm definitely focusing on writing new material without question and there is a New EP in the works with all the previously mentioned members on board.
We'll also be performing at Darwin Live on the 2nd October this year, and maybe, just maybe we've been invited to reunite with Julie E Gordon as soon as NYE for a special gig Night in Dubai.
We're also gonna be supporting Matt Jones' Twisted Illusion band at Rebellion on the 13th March 2022, and that's looking to be a wild one.
Is there anything else we should know?
With regards to NGUVU's future as an outfit, I'm extremely optimistic and I'll be trying to run it similar to a Snarky Puppy/Mouse Outfit type of thing, in which we will be looking at featuring and Collaborating with many different artists, established, emerging or otherwise, such as a Misha B, or a J Chambers for example.
And one final thing on the matter.
You may not see the music coming, but you'll feel it the second it hits you.
* * *
Check out NGUVU on Facebook & IG or visit their Bandcamp.