Alternative rock composition and live performance unite for this uniquely conceptually, deeply artistic and impossible to ignore album from Michigan's Tiny Tree. Embolism is a project with meaning, depth, and an insatiable thirst for expressing the inexpressible.
From the dark, immersive depths of The Other One, the project sets off on its sonic journey through thought and physicality alike. What appears to be an ambient soundscape soon kicks into gear as a progressive rock outpouring – layers of riffs, both delicate and heavy, intertwine alongside a driven, dedicated drum-line.
Contrast works its magic, and the whole seems complex enough to represent a plethora of ideas, yet the completed track offers the simplicity of a strong groove, a hard-hitting musicality, and a general wave of rock escapism that's as nostalgic as it is refreshing.
The third installment of the song sees it reinvent itself entirely. Vocals, fragments of ideas, whispers of intention. Tiny Tree begin to showcase a vast creative aura that breathes life into every moment of their music.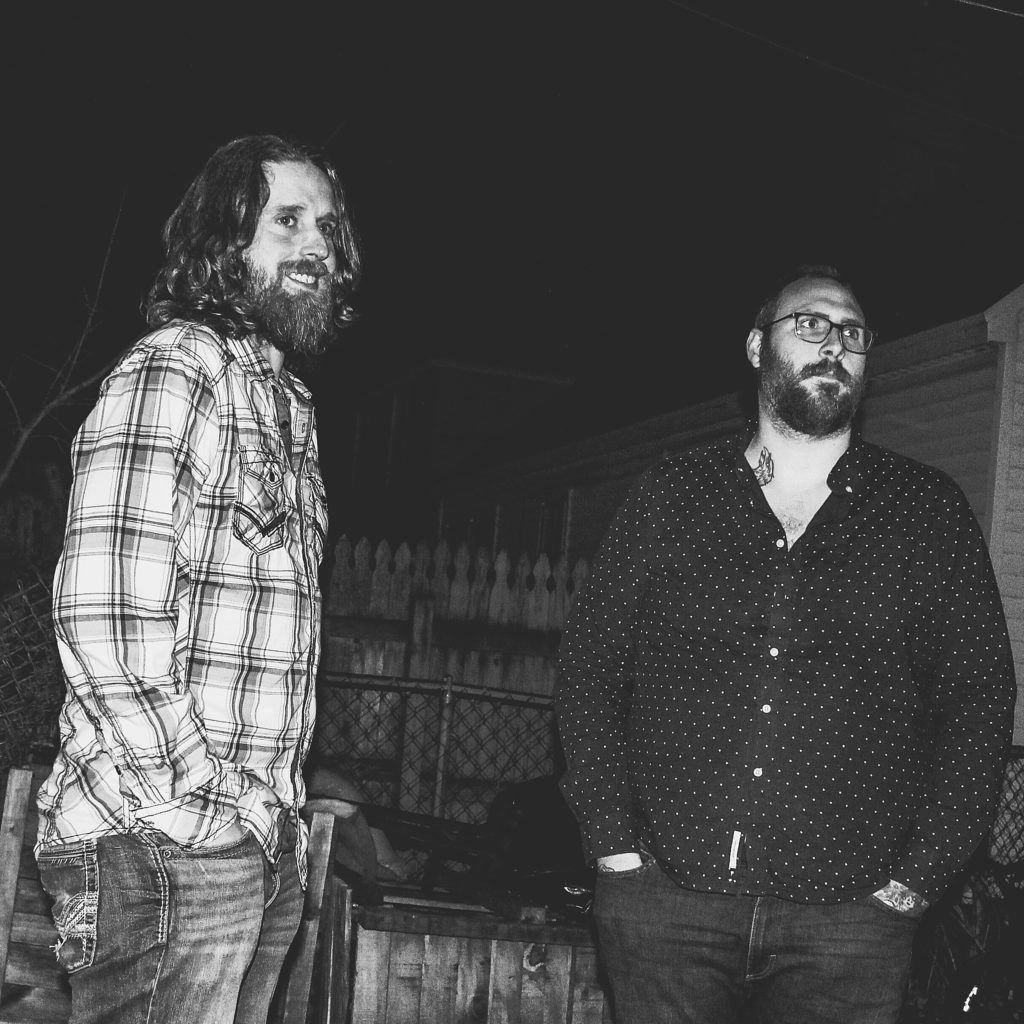 R1ffer follows the opening adventure with a more decisive and sudden weight. Balancing a Korn-like array of multiple layers of fuzz and heavy bass, with a surprisingly delicate, softly soulful, lo-fi and almost shoe-gaze-inspired vocal, the song walks the line between melodically hypnotic, and intensely energizing. At the same time, the lyrics stand further forward here, intriguing for their poetic and personal insight, and offering something of a guiding light to take listeners along the right pathway as the music rains down. A stunning piece of music that leaves an overwhelming, perhaps uncomfortable silence once it comes to an end. The only thing better would be a live performance.
Then we get Twenty3, and by now the band are familiar, they've delivered more than enough reasons to have faith in their abilities and artistic offerings. There's a slightly raw, in-the-moment recording quality to these opening riffs, this siren sound alongside the looped finger-picking. The moment envelops you, and well over two minutes pass before the sudden awakening crash of the drums kicks everything into life.
It's a real pleasure to listen to a band who have whole-heartedly given themselves to their music – not confined by time restraints or industry rules, just fully and unapolagetically losing themselves in the moment; performing, creating, sharing this sense of uncertainty and power. Here the vocals bring a level of passion, a raspy, tired quality, which ignites yet another aspect of creative flair amidst the Tiny Tree name. A brilliant big finish makes use of contrast to an addictive degree.
Nostalgia continues as the simple, satisfying chord progression of Embolisms reaches out for you. Enter haunting piano, breathy vocal fragments, that fine meeting between softness and grit. A sensational build-up, a mesmerising use of repetition and organic artistry in one – the perfect method for connection. You lose yourself in the moment with the band, and the song does something unpredictable to your head-space.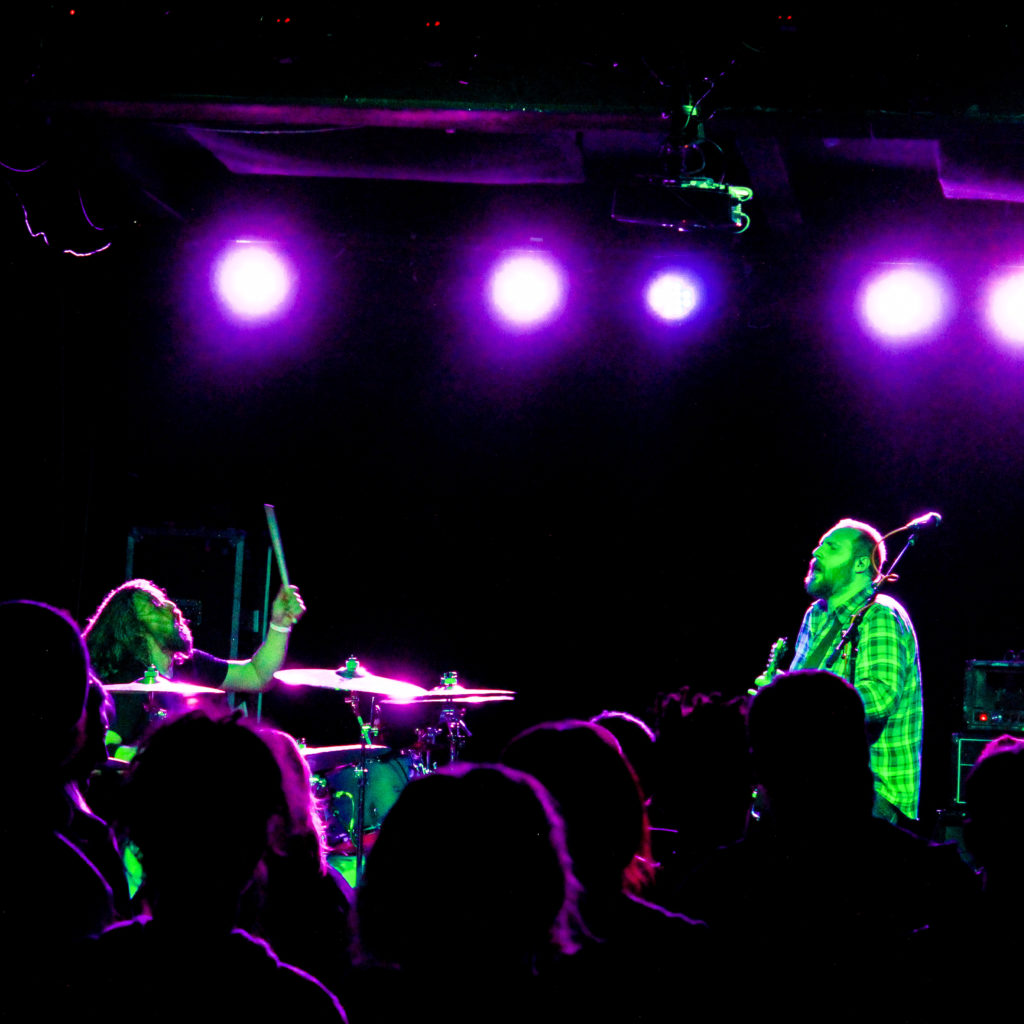 At the penultimate moment, Ketamine offers an intense wave of something like silence at full volume. Ideas repeat, this seemingly infinite loop providing an audio K-hole that's partly other-worldly yet partly also uncomfortably real, intimate, and right there in the room with you.
Drowning brings things to a finish by welcoming back every ounce of intensity and weight and pace that was ever hinted at previously. A downpour of hard-rock escapism, a metal scream of short lines meandering throughout strikes of riffs that cascade all around you. A mighty finish, and a final glimpse of Tiny Tree in all of their performative glory. Again, melody meets with darkness, presenting something uniquely uplifting, or calming; depending on what you need from it.
Tiny Tree have held nothing back on this project. Listen loud.
* * *
Tiny Tree features Addison Eilers on Guitar and Vocals, and Paul Jensen on Drums, Synth and Samples. The project Embolism was mastered by Mario Quintero (Ipecac Recording Artist).
Album out April 1st. Check out the music via iTunes, Bandcamp or Spotify. Find & follow Tiny Tree on Facebook & Instagram or visit their Website.