Forever an act worth sitting back and cranking up the volume for, The Stone MG's bring through some of their best ever songs on this short yet striking EP Good Times.
The impeccable soul and shiver-inducing swagger of I Need You starts things up in the perfect way. The passion of the vocal lead, the lingering resolve of the melody, the power of the drums and the meeting between these electronic and acoustic elements – the whole thing builds up brilliantly, and proves increasingly addictive as it moves along. And of course, the entire track speaks on behalf of addiction – a poignant undertone that adds further power and emotion to the completed piece. Brilliant.
Shotgun Mick follows and lightens the mood with an indie-rock anthem detailing the life of a reckless, self-destructive, narcissistic punk. The set-up is everything we've come to love about The Stone MGs, yet the songwriting is fresh, the vocal angle a little more classic rock and roll, and the subject matter compelling in its own uniquely new way.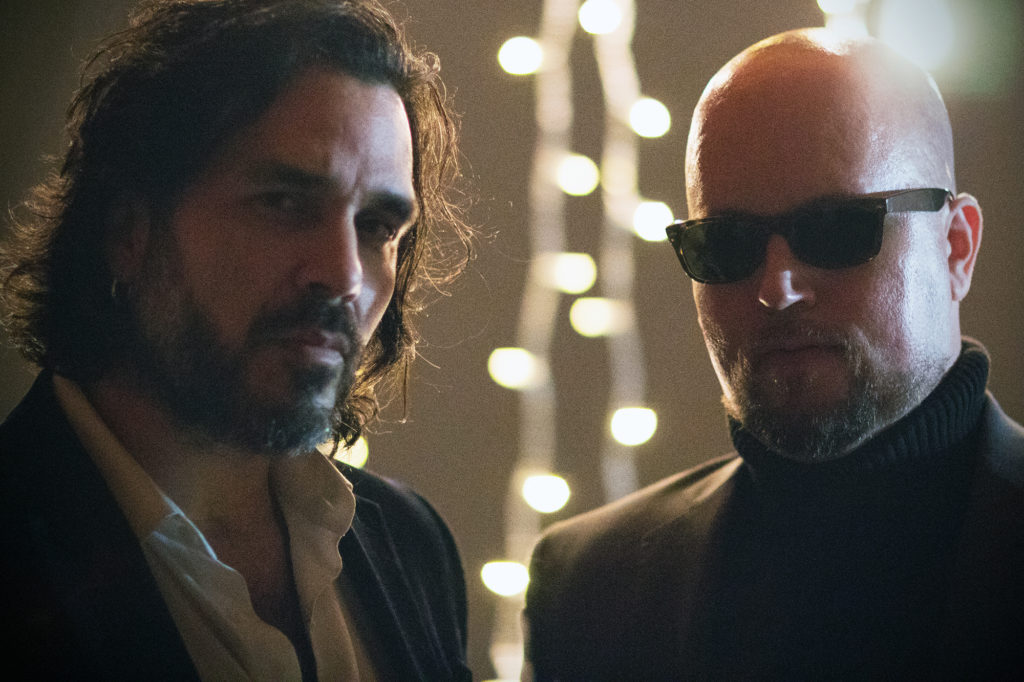 Detroit rounds things up with one last explosive blues-rock outpouring as the story of despair and betrayal works to juxtapose the brightness and optimism of the melody and set-up. There's a soulful poignancy to this one, which strikes a little more intensely with each revisit – as the lyrics slowly but surely connect and lay bare the intricacies of the tale.
The project in full is actually something of a concept EP. The city of Detroit has been all but abandoned, and these are the characters left to roam its streets. Surely there's a post-apocalyptic film or series to follow, to accompany these soundscapes? Though to be fair, the music does everything it needs to, and makes you want to move fast and free in the process.
Fantastic, faultless musicianship, the sort that begs for you to witness it in a live setting. Good Times is a deeply thoughtful series of stories and mighty performances united. A sensational collection, a personal favorite from the year so far. Listen loud.
Find & follow The Stone MG's on Facebook, Twitter & Instagram or visit their Website.