An ever-intriguing Thamatic get the chemistry on point with this EP. Offering up everything from image and concept to sound, style and intention, this trilogy shines light on everything it means to be an indie act on their way to something meaningful and lasting.
First we have the mellow yet uplifting, increasingly ambient and immersive Spacesuit, a song that delivers a synth-soaked EDM soundscape alongside melodically hypnotic, topically poignant songwriting. The band's image, as mentioned earlier, unites brilliantly with this euphoric, all-encompassing sound.
On the surface, I'm put in mind of Watch Dogs – this cool, rebellious, anti-establishment way of life that utilizes intelligence and neon lights alike to break away from the norm. On a deeper level though, I'm gifted the space and the mood to contemplate the world and all it represents.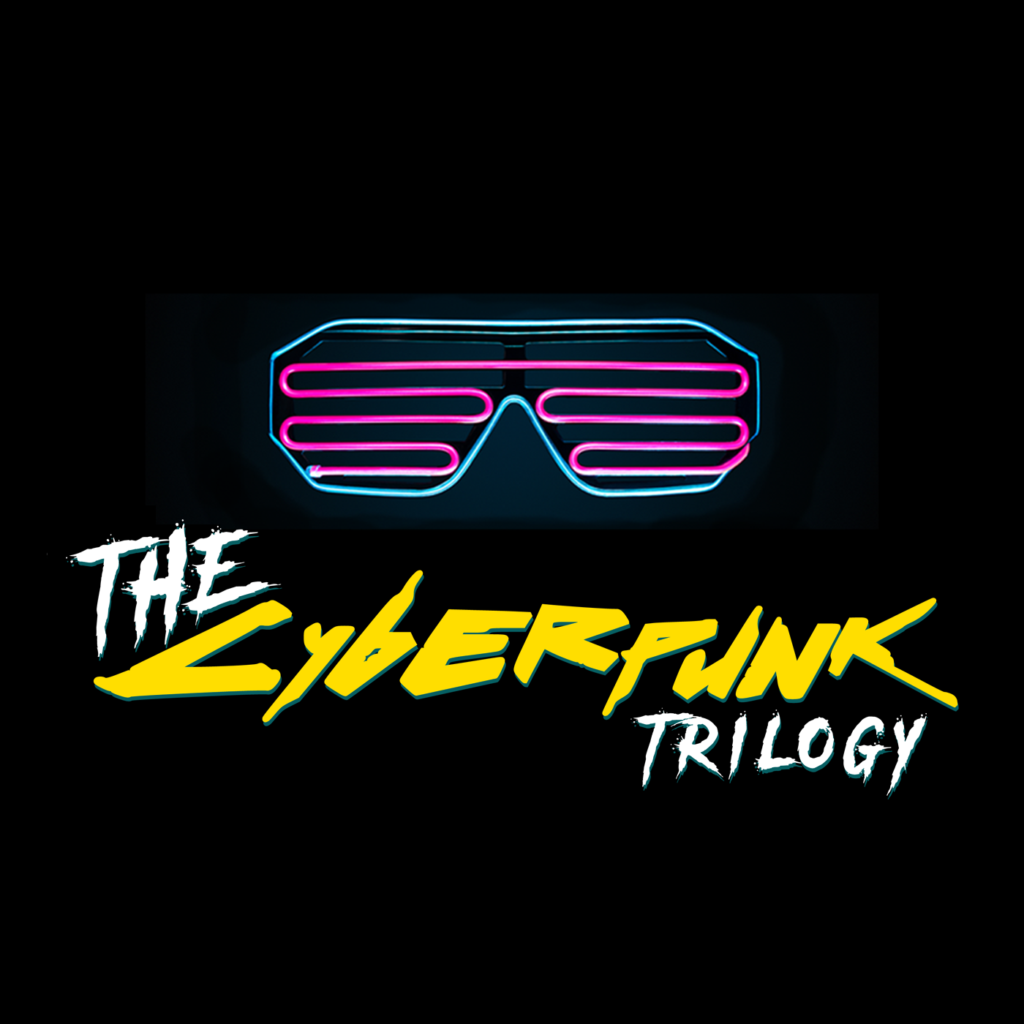 As we move into Chapter Two, a certain darkness emerges. A haunting synth melody, longer-form than usual, higher-pitched than the contrasting distant and effected vocal, which in this case offers an almost grunge-like melancholy and tiredness.
Losing time, losing your mind, talk of death and graves – it all emerges throughout After School, in stark juxtaposition with the simple repetition of a fairly infectious, energizing hook.
Thamatic are deep thinkers, clearly, but their fascination and fondness for creative production helps balance out the weight of that with a quickly alluring audio experience.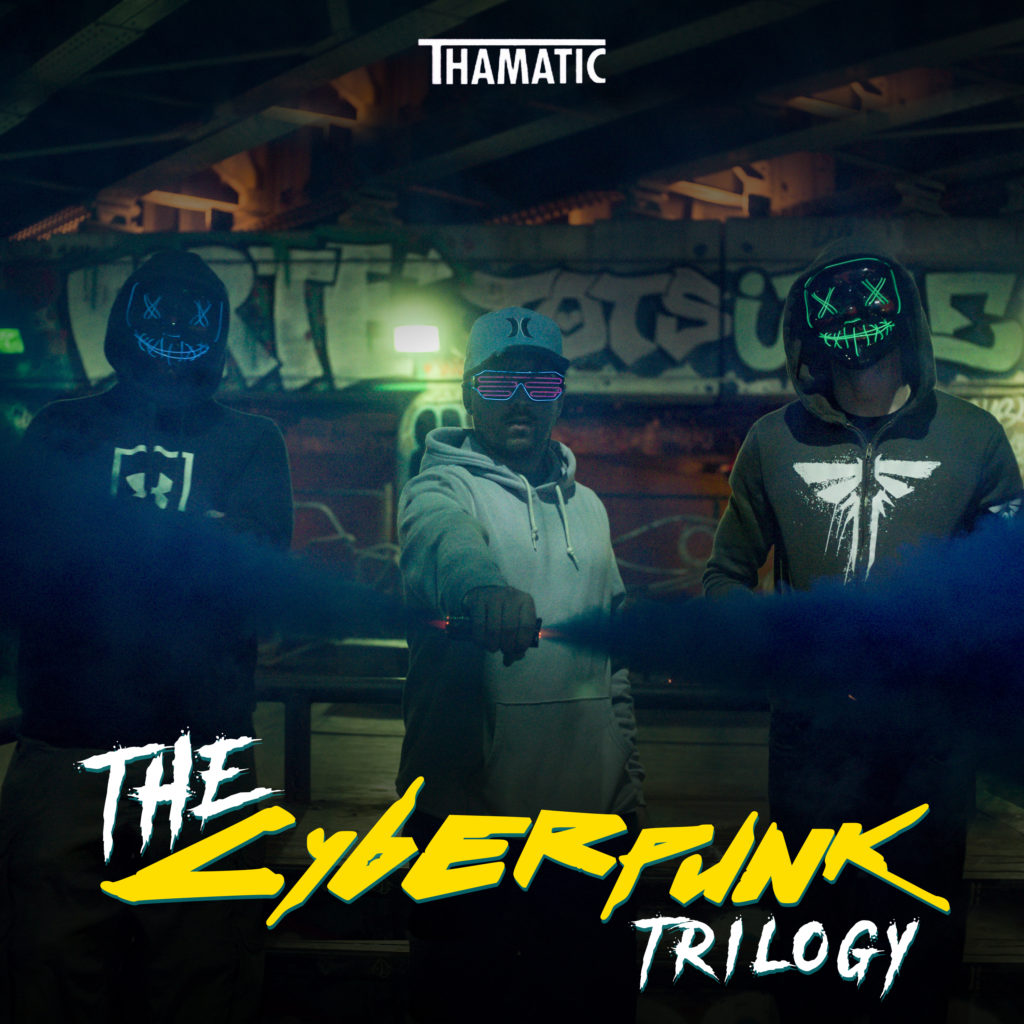 Aptly introducing itself with the familiar phrase All good things must come to an end, the stylistics are immediately different for the final track of the trilogy.
In Black Sails, while the vocals carry the same level of vulnerability, quiet emotion and uncertainty (almost like an anti-Owl City), the music follows a guitar pattern initially, before admittedly progressing into something a little more full and multi-layered like before.
The poetry here is sublime, striking and powerful, compelling to consider. I watch from the avalanche calls out to consequently linger in your mind in a profoundly clever way. Perhaps a personal favourite, creatively impactful, subtle yet stunning – particularly when experienced at volume. This one in particular begs for you to listen more than once or twice in a row.
* * *
Silver hands that overcoat the weather's breath
Breaks the lens, silver lakes and overtones
* * *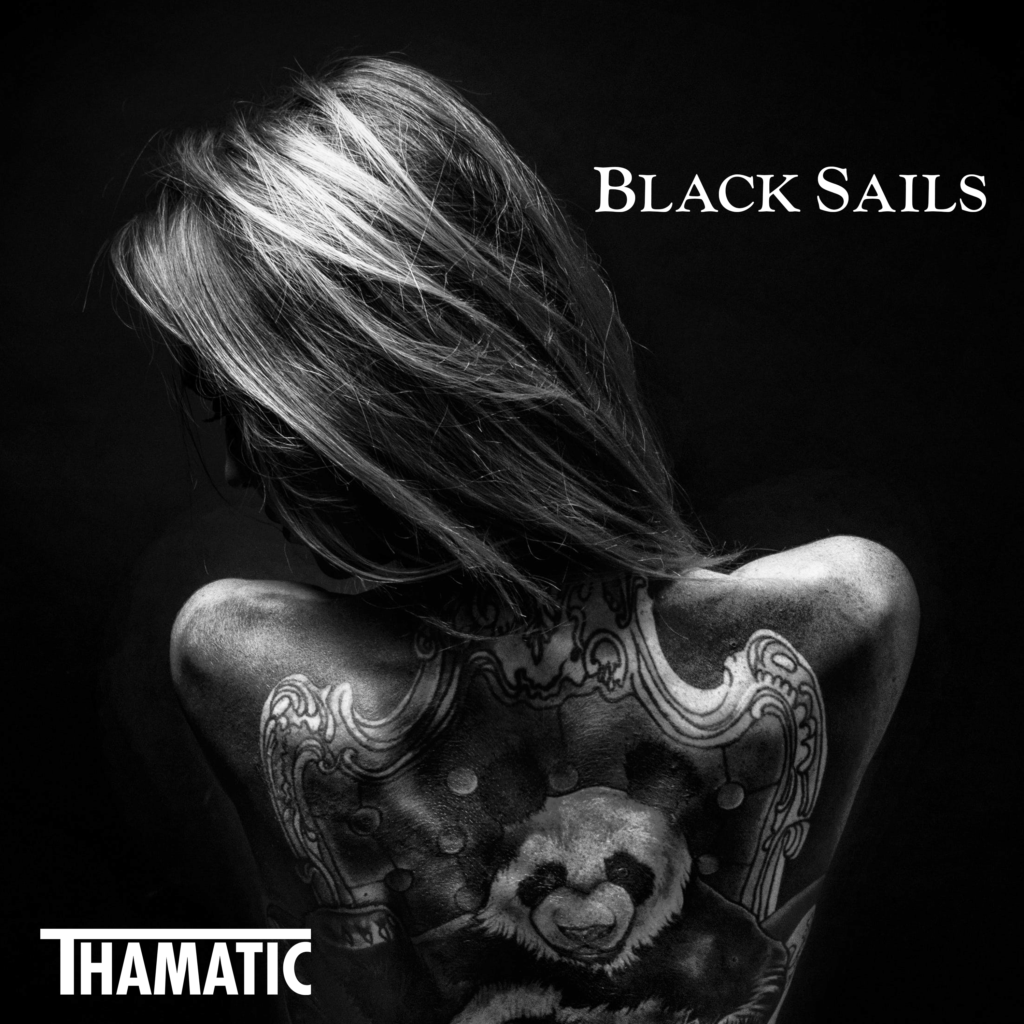 As suggested, Thamatic know what they're doing, they have their pathway and it's unique to them – and is currently ticking a lot of boxes in terms of gifting indie music fans something extensive to connect with.
On a simpler basis though, these three original compositions are a sheer pleasure to lose yourself within. Beautifully done.
Grab the Trilogy via Bandcamp. Find & follow Thamatic on Facebook, Twitter & Instagram. Check out our exclusive Interview & visit their Website.