Impressive rock and punk-pop vibes pour through with lashings of passion and riffs that quickly appeal – A Path, a Beginning, is the brand new EP from Tethered Down, and it's everything the alt-rock and modern punk fan has been craving lately.
Featuring clearly emotional, thoughtful songwriting, and a vocal that's equally committed to the honesty and vulnerability of the moment, a poetic and fast-paced Verge of Capsizing kicks things off in a brilliantly immersive, addictive way.
A powerful single, relevant, gritty yet beautiful, with stunning guitar work and a voice that feels partly nostalgic yet partly impressively fresh and loaded with identity.
American Dream softens the mood a little with reflective progressions and plenty of space behind the vocal. The pace is still high, though the subject matter is less personal now, more widely relatable and inclusive on a broader level. A poignant single that screams out on behalf of inequality and disappointment alike.
The band seem to operate somewhere between the likes of Bad Religion and Papa Roach, but there's a notably emotive, soulful core to their writing, and the sound has its own clear level of character. It's refreshing, and really well-produced – allowing for a welcomed hit of escapism that quickly prompts you to turn up the volume.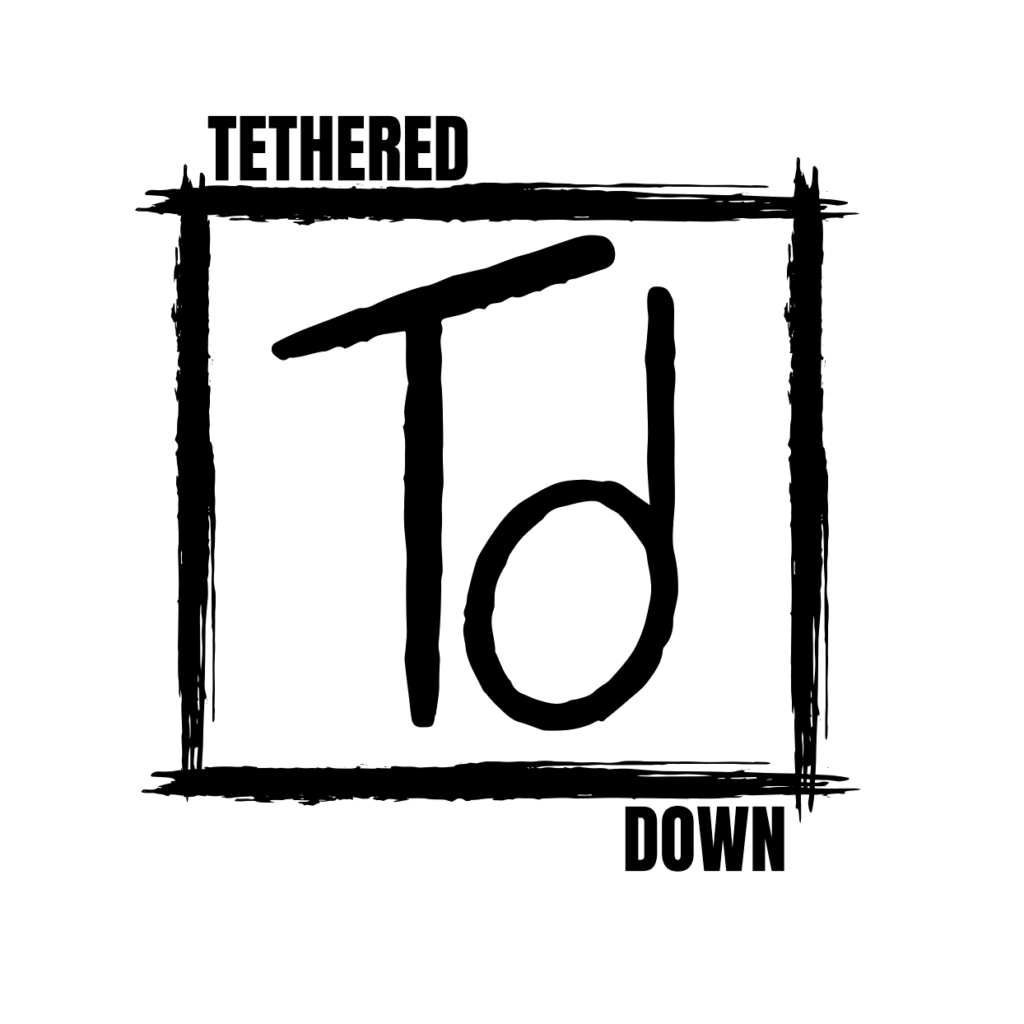 Tinkers Damn uplifts at the penultimate moment with multiple layers of colour and a superb use of contrast between a spacious, intimate verse and an explosive hook. Another deeply contemplative yet personal single, this one intrigues and satisfies all at once. Scene-setting and storytelling unite to an impressive degree. Beautifully crafted.
A chaotic yet interesting True North then brings things to a uniquely expressive finish, promoting further consideration and celebrating the long-form melodic story-telling of bands like Brand New from way back when.
On top of everything, great musicianship, personality, depth, and addictive, anthem-like outcries – Tethered Down have incorporated a plethora of impressive, provocative and striking lyrics; a rare and commendable trait these days. This EP in full is more than worth the time it takes to listen – and a second visit is fairly guaranteed.