Fuelled by fascination and showcasing the very best in sound design and uninhibited musicianship, New York's Alix Tucou presents a defiantly interesting and ambient new album. The artist attempts to draw Portraits for his audience, by lighting up the imagination with intricate, contemplative fragments and layers of audio.
Fully exploring the concept by adopting a new persona and balancing uniquely cinematic soundscapes with freestyle Bass Trombone, Portraits is the second album from the Technology and Bones corner, and offers listeners a powerfully interesting journey.
Beginning with See You, See You, we're immediately transported to the centre of this new world – the busyness and the quiet intermittently taking hold. Flickers of voice and real-world recordings intrigue and set the mood, and meanwhile our protagonist delivers a jazz-kissed solo lead to inject emotion and keep things evolving.
Beautiful to listen to, provocative in subtle ways – prompting the mind to wander, softly guiding it with hints of intention. And all of this is furthered to a rather blissful degree as Dormire Con I Fantasmi rolls into the room. Slowly but surely the energy rises, changes, tumbles – ultimately compelling a different state of feeling.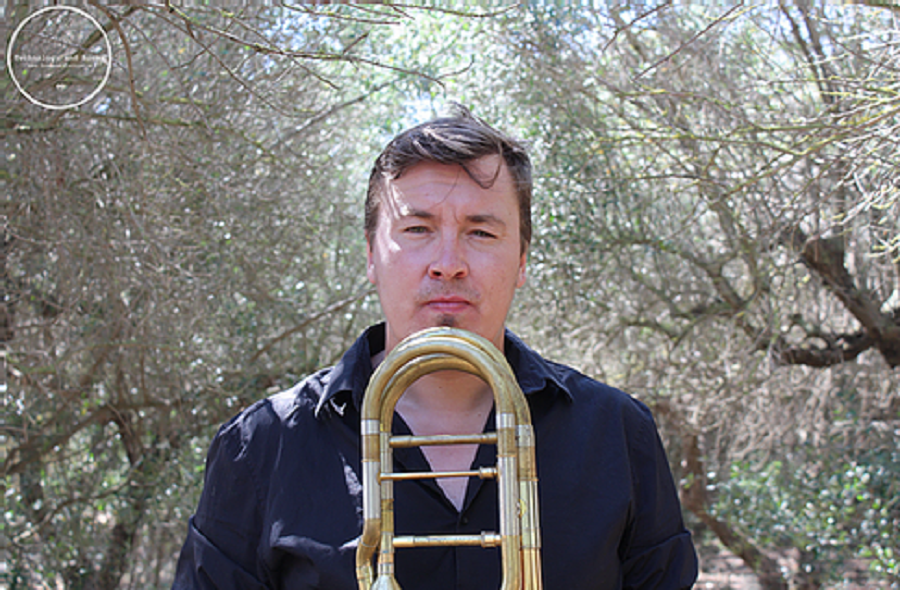 With Modernisme there's a sense of distance, uncertainty, chaos – the track recaptures those wandering minds and offers a bass-heavy, rhythmic intensity that begs for you to tune in a little more closely.
Then we get a contrasting call and response from Somewhere, interesting again, unexpected yet in keeping with the appeal of this unpredictable story and comfortingly familiar leading artist. This one evolves beautifully, bright and energetic during its multi-layered latter half – a personal favourite, dreamy and manic all at once.
Ce Balcon brightness things further, underlining the musicality at the heart of the project – superb piano-work and live drums uniting for a clear sense of immersive possibility. Then in contrast again we get reflective darkness and unpredictable glimpses of audio – È Qui Che Lascio leading us captivatingly towards the seaside purity and profoundly engaging melodic progression of San Rocco.
And to finish, voice and guitar unite to take us somewhere along the smoky streets of a faraway village – an ode to renowned music and setting, and a great way to go out.
It's perhaps not fully effective to hear this only once. Or rather, it is effective, but there's a whole new realm to be experienced as you revisit the ins and outs of these Portraits as the artist crafts them before you. Beautiful work, from a composer with a broadly unique approach to creativity.
Download the album Portraits via Bandcamp. Check out Technology and Bones on Facebook & Instagram or visit Alix Tucou's Website.