With the opening, nineties-emo-style acoustic delivery, you're barely prepared for the punk-pop onslaught that follows as Scratched Record rolls further into view. A mighty introduction to this self-titled album from Strangeness in Proportion – a songwriter with a clearly thoughtful and questioning way when it comes to writing.
There's a definite nostalgic twang to the sound, though the way the melodies develop and the lyrics pour through seems far more stream-of-consciousness or free-style than anything overly pre-conceived. It gives the project a fairly raw and honest feel. Black & White Movies For a Colorless World follows the opener and sets all of this in stone. Even with the acoustic guitar, the artist expresses the depths of his soul in a pure and artistic manner. These songs are like diary entries, fascinating for their openness and the vulnerability they present, musically free and compelling for their unpredictability.
Ink-Stained Jeans lets you really start to get to know the artist or the central character of this project, everything from the details to the tone of voice seems very genuine. Hemingway afterwards sees the musical ambiance shift slightly and turn towards a quietly epic sense of drama. The songwriting style reminded me, not for the first time, of the likes of Brand New and the songs that often had those uniquely long titles. You quickly come to realise that this project in full is a chance to browse around inside the mind of the artist – very little, if anything, is held back. Whether it's intrigue or a desire to connect that takes you there, the songs manage to hold onto your affection throughout for their transparent realness.
Musically the project veers in and out of various moods. Asthmatic Starts Smoking sees joy and space and rhythm lift the vibe a little. A personal favourite, the song evolves to offer a brilliant hook section – a live performance would likely captivate all the more so. Drained follows and shows the artist confronting his insecurities in a boldly relatable way.
One of the more prominent musical moments is undoubtedly D.D.D (Designated Drunk Driver) – reverb-soaked guitar swagger creates a blissful, hypnotic ambiance. Following this, there are hints of Elliot Smith style acoustic simplicity (No Moon In Doylestown), dashes of unplugged grunge (Chalfont Juice Incident), and flickers of beach-side brightness (4/3/17: The Sun Is Shining).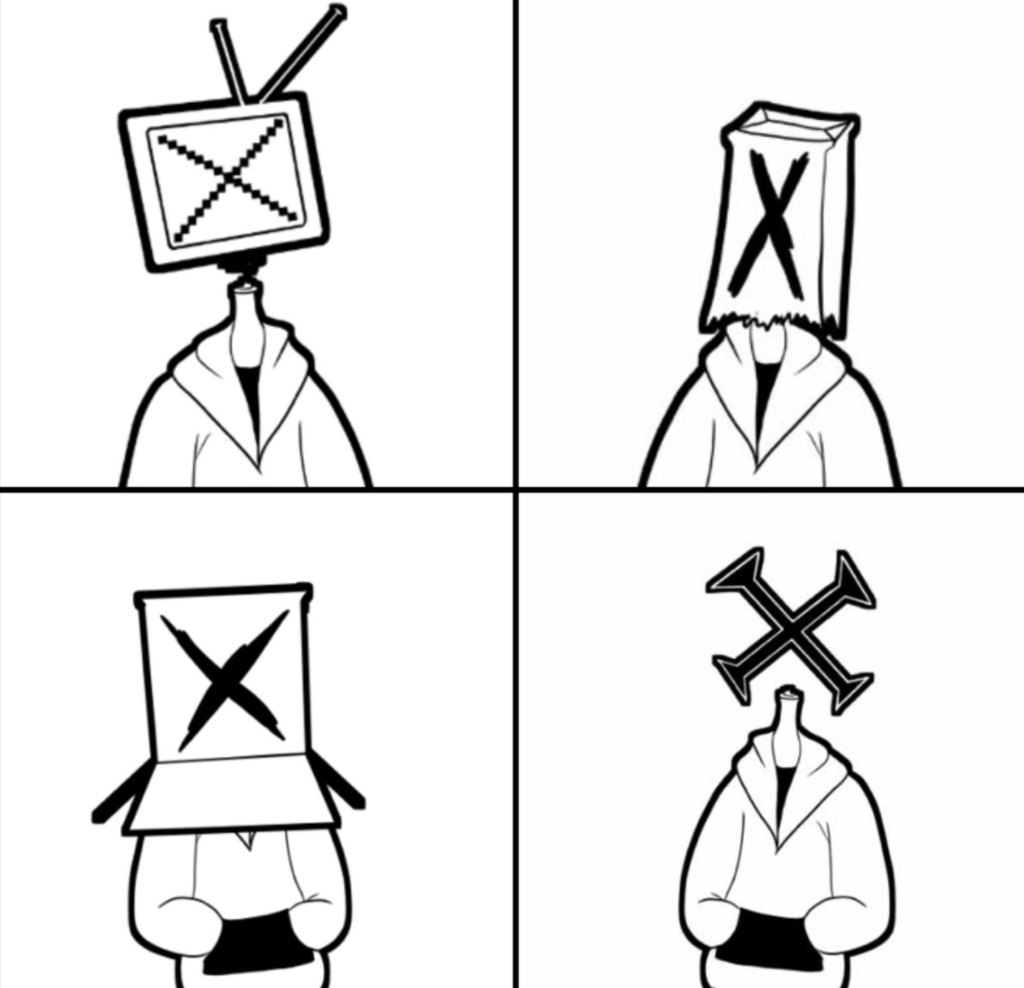 During the latter half of the album, moments of optimism contrast well with those that seem weighed down by sadness and fatigue. The artist's own personal conflict as a human shines brightly, something that's again all too relatable – I Hate My Friends Part 3: I Love My Friends being a strong example. Life is confusing, and Strangeness in Proportion makes no attempt to hide or deny that. Before this, I Hate My Friends Part 2 offers up one of the most infectious songs on the whole project – a vibrant punk-pop track with high energy, short melody lines, and an entrancingly detailed display of scene-setting and reflections on teenage life. The vocals work really well in this setting, that emotional strain suits the concept and the pace of the music brilliantly.
Keeping things consistently creative, 3 of Swords sees a brief but powerful spoken word performance recapture any wandering attention. Afterwards, Temporary Palaces In Imaginary Places offers a calming moment of melodic beauty and an easy lyrical highlight. Then, just as you've fallen perhaps a little too far into thought, Impossible, Sir. It's In Johnson's Underwear makes certain to slap you back into the real world.
Towards the end of the collection, You Told Me Not To Worry reminds you of the human behind the music – beginning with the simple but striking line I had a panic attack, the song grows to envelop the listener with its honesty and gentle longing. There's a short answer-phone message at the end, one of many hidden moments that bring reality crashing back in.
The End rightfully brings the album to a close – an unexpected, piano-led instrumental, which seems unusual yet perfect in hindsight; the vastness that is our existence, and the ways in which the artist has attempted to cover this, all comes to a creatively poignant finish.
Expect heartbreak, heartache, existential pondering and uninhibited passion. A 21-track subtly explosive portrayal of truthful intimacy and thoughts we all tend to ponder but rarely come across to such an extent in modern music.
Download the album via Bandcamp. Find & follow Strangeness in Proportion on Facebook, Instagram & Soundcloud.