Seven original tracks make up the synth-soaked, distorted cinematic dreamland that is before the fog covers me – the brand new album from SESPOOL.
Pouring into the room with a fine fusion of sci-fi-like waves and soulful electric guitar, we're immediately transported to some other time or realm. Slowly but surely, the details fall into place – to make up what is a deeply thoughtful, poetic and immersive audio journey. This is the opening and title track, and it's a mighty way to start.
Featuring lyrically poignant moments like 'The mask you're wearing fits so tight tonight…', the song goes on to bring in multiple different stages and layers, from rap to melody, electro-pop to distorted metal energy and power, and ultimately weaves around listeners a complex and captivating arena of sound and story.
Brilliant, incredibly unique yet professionally captured so as to inject a genuinely professional vibe. Superb production, and vocals that carry plenty of character and authentic emotion alike – and these traits continue throughout the album.
If you manage to progress past the addictive and engaging opening track, newsflash follows as a simple and satisfying hit of catchy melody and hypnotic sound-play.
The sound is still on point for the project – recognisable, suiting the mood – and the lyrics still tell a poetic and thoughtful, captivating story, loaded with imagery. Here we get a touch of something catchy though, quickly memorable, and a fine indication of the true versatility and uninhibited artistry of SESPOOL.
Meet Ecstasy then welcomes in a fresh and bright soundscape, still blending guitar and synth-play, amidst a near-falsetto vocal lead and an electro-pop experience with a twist of folk-pop songwriting. The production is as crucial and impressive as the songwriting, and the relatable and softly passionate vocal quality is simply the icing on the cake.
buried beneath the sickness is sweetness sees things venture down a completely unexpected pathway. The sci-fi-esque, retro core builds an audio film before you, progressing from delicacy and spoken word segments to intense melodic play and again cinematic weight that surrounds and envelops.
The second time you experience the album in full is likely where all of these stories reach out a little more intensely – the music and certain powerful lines connect the first time around, but as you piece things together, there's a whole other world to consider.
lost waves crash then injects an electro-pop brightness and mellow pace, but a deeply considerate, romantic yet poetically honest hit of writing. The lyrics are stunning, actually, more than worth listening intently to – and revisiting.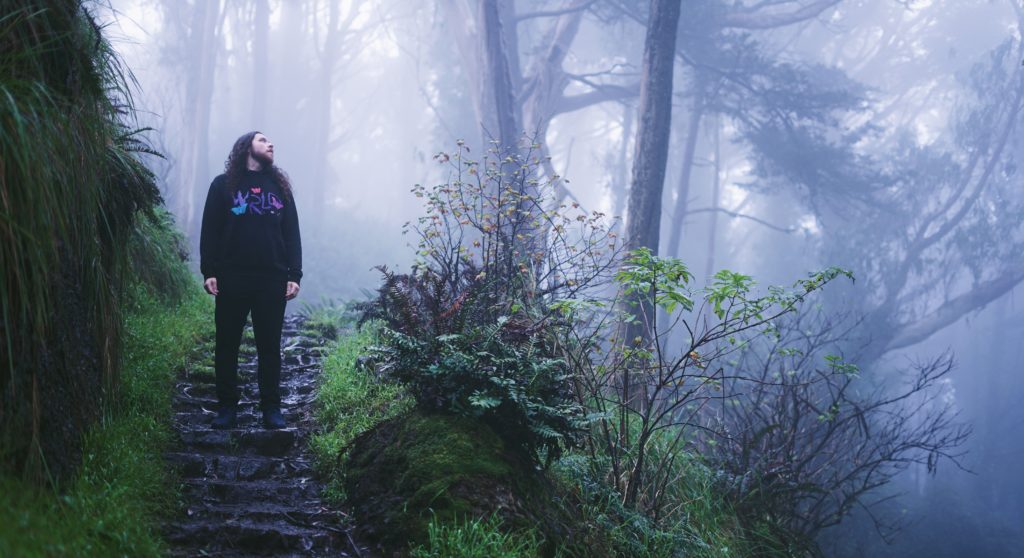 An instantly addictive riff kicks off a dark and satisfying twilight plight at the penultimate moment. A vocal back and forth creates a film-like dynamic, and as always the artist toys with the very structure and set-up of the song consistently throughout.
can we feel follows and sees a wash of warmth fill the room and embrace listeners with a sense of personal intimacy and something like sadness and hope intertwined. Depending on your mood, likely a mellow and contemplative one at this point in the playlist, the song can either be heartbreaking or inspiring and energising. A few simple repeats resolve a longer-form lyrical stream that lays out a sort of freestyle outpouring of consciousness during the verses. Interesting vocal play also adds a final touch of versatility to the SESPOOL creative range. Beautiful.
Offering fragments of everything from rap to metal to pop, united amidst a clearly intentional conceptual backdrop, before the fog covers me is an immensely unique, inspiring project, with a brilliantly creative sound and some superb songwriting. An easy place to escape to and contemplate the world.
Check out SESPOOL on Twitter & Instagram or visit their Website.