Rafa Selase is an artist pushing for positive change and doing so in a refreshingly unusual, musically masterful manner. Red Blooded American is a great place to begin, the album in full surrounds you with these neo-jazz vibes – spacious and thoughtful, simple and effective – alongside of so many sobering ideas and an immediately likable level of character. Revolution Will Be On Facebook is the opener and presents all of this and more.
As you continue through his work, these themes of need and necessary discussion ring true more and more so. Mama You Never Told Me is a song that seeks to inspire hope from a personal, one-on-one perspective, which gives the concept such a level of realness that it's close to impossible not to hang on every word and statement and idea. At the same time, this simple three-chord progression plays out, and a lightly jazz-infused series of elements flicker in and out of the mix in a contrastingly laid back manner – keeping your focus on those words until the very end.
Is my blackness really that scary..?
The lyrics that run throughout this album, the preacher-like, spoken word style presentation of equal parts facts and feelings, these first-hand declarations, are matched and enhanced powerfully by the music behind them. For example, Mama You Never Told Me, Pt 2 sees the ambiance veer off in a more angst-driven, distorted and heavy direction, and this reflects the new string of ideas in a mighty way. A single listen to this project is far from enough, Selase persistently soaks you in the truth of the moment – it's provocative, thoughtful, and eye-opening, all at once.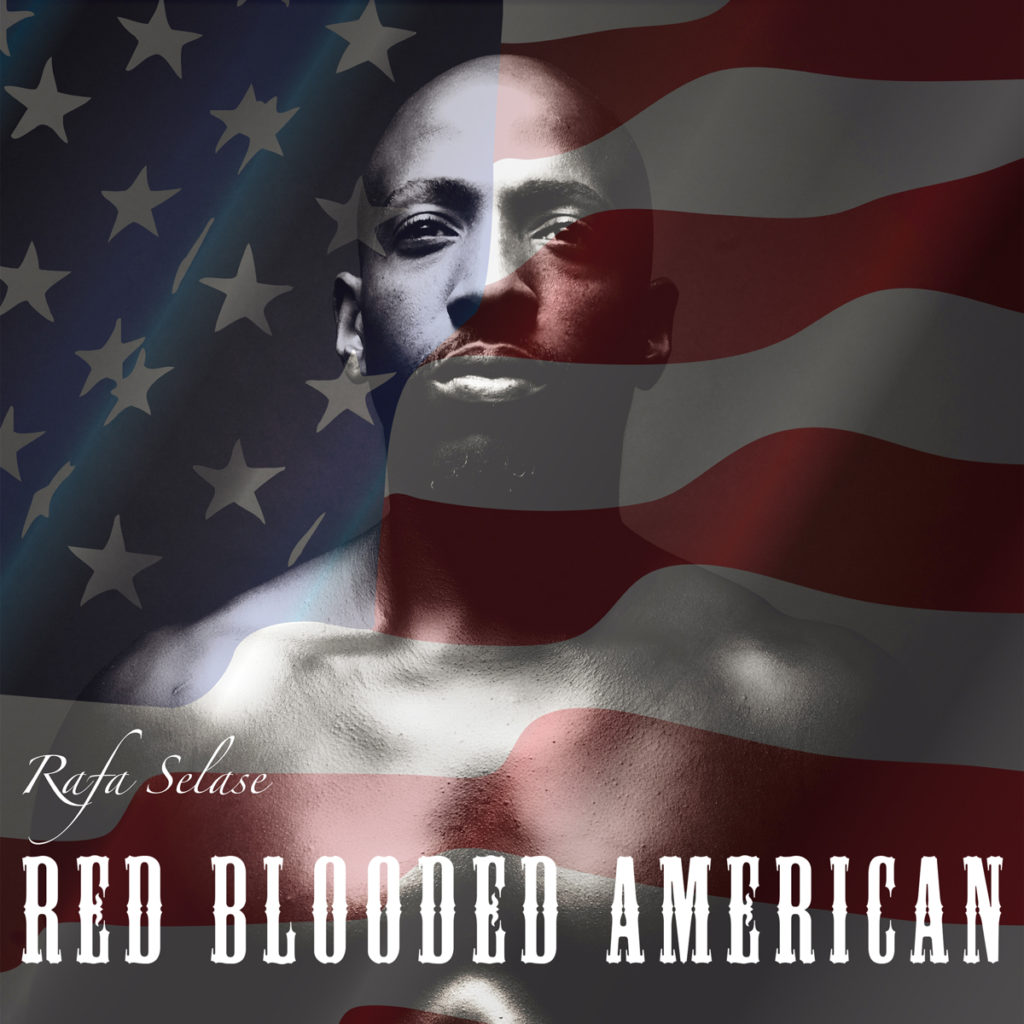 It doesn't take much roaming through Rafa Selase' catalogue of music and videos to see the array of real-time issues and experiences that affect and inspire him as an artist. At the same time though, you quickly fall into the groove of these recordings, the music is so light and organic that it creates a calming environment; rather than something tense and uncomfortable. In my opinion, this approach makes for the perfect way to address things that matter – the music makes you feel welcome, so you settle into the journey, and then you trust the leading voice, and you trust the ideas, and you form connections to it all in a fair and relaxed way. It's clever songwriting and composition, it does what it needs to do – but with optimism and positivity.
The Question is a stunning track that utilizes space and time to present something entrancing and real. The question is… why are we so disconnected? Selase performs over the simple touch of a piano, almost like a spoken word piece, captivating and inclusive. His thinking, his use of language, and his varied musicianship all shine so brightly on this collection.
Red Blooded American, the album's title track, is another that draws your focus and takes your breath away a little. The opening lines repeat the all-too-familiar phrase Make America Great Again. Selase goes on to detail the different kinds of people who fall under the category of American, and to ask which Americans in particular people ought to make the country great for. As always, the song is deeply thoughtful, honest, and uses both historical fact and personal connection to create a balanced journey.
Chasing Demons is a spacious track that contrasts the delicacy of a piano with the distortion of a guitar, throwing in just a few guiding lights of words and prayers that provoke a certain level of thinking. The track is so simple, minimalist even, yet its effect is rather profound – it's hypnotic to listen to. The ideas are intriguing and unexpected, and all of this adds to the unique artistry of the moment.
Dead presidents don't matter when you're dead… 
Unhome ends the album with a touch of eclecticism. The vocal delivery is more monotone and rhythmic, less calm, more distant. The instrumentation differs, the mood feels vintage, poetic and classic, intriguing for its unusual nature. It speaks well for the concept at its core.
Outside of this album, the instrumental masterpiece The Race is a solo-piano-driven, emotional trip that's easy to listen to three or four times over as your mind roams freely among it. Beloved Patriot offers a similar set-up but the mood is notably different. The opening snippet of a historical speech kicks the journey off in a specific way, the melodic vocal that used to sing freedom adds an unexpected dynamic and a further dash of humanity and passion. This track is stunning – the further into it you get, the more intensely it connects.
Rafa Selase is an unquestionably unique and passionate artist, fusing historical facts and knowledge with real-time possibilities and accounts from today's world – consistently using his skills and his creative endeavors to point out the severe flaws in our society and to inspire positive change and togetherness. All of which is something we need so much more of. An artist well worth tuning in for.
Stream the music on Spotify. Find & follow Rafa Selase on Facebook, Twitter & Instagram. Visit his Website for more information.