In an ocean of hard-to-swallow pills and broken promises, the good news is that PMKS are still absolutely pushing the boat out and refusing to hold back on everything that is punk-rock and creative freedom.
Should the title not effectively warn you – this one's far from family friendly.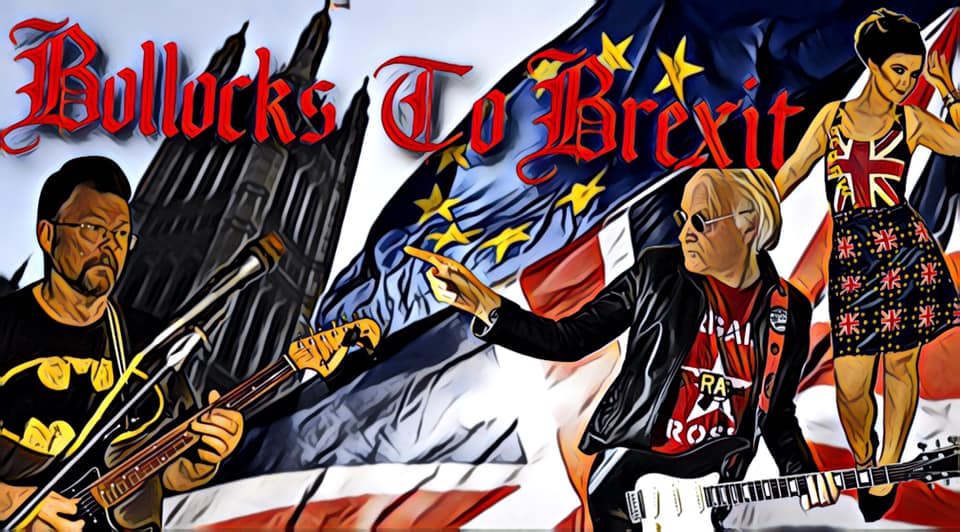 Beginning precisely as it means to go on, Spike anthemically calls out F*ck you, Boris, whilst one of his most impressive and enjoyable electronic rock soundscapes yet rains down and brings the rhythm in the background.
The song continues down this road, featuring a snippet of Beethoven, the anthem of Europe – a fine artistic choice that sounds superb in its distorted jacket during the latter half of the track.
The release balances personal mood and artistry really well, making for a song that's as memorable as any of the band's other offerings, yet with a notably compelling structure that manages to hold attention right the way through. The upbeat and optimistic Ode To Joy vibe contrasts well with the language and the angst of the lyrics, resulting in something that – for half of its listeners at least – will light up the room; bringing a glimmer of essential joy in an otherwise turbulent time.
Find & follow PMKS on Facebook, Twitter & Instagram.