Detroit's Mystery Math first won affection with their softly creative, comforting instrumental Waiting Game – an inoffensive, delicate and thoughtful piece, which introduced the band's immersive sound in a likeable, comforting way.
This season now brings the full-length project, and breathes life into the room with a blissfully stunning continuation of these escapism qualities.
On Borrowed Time is the opener, a dreamy array of cascading guitars and light drums, leading us beautifully into the seven-track realm that is Finally Found It.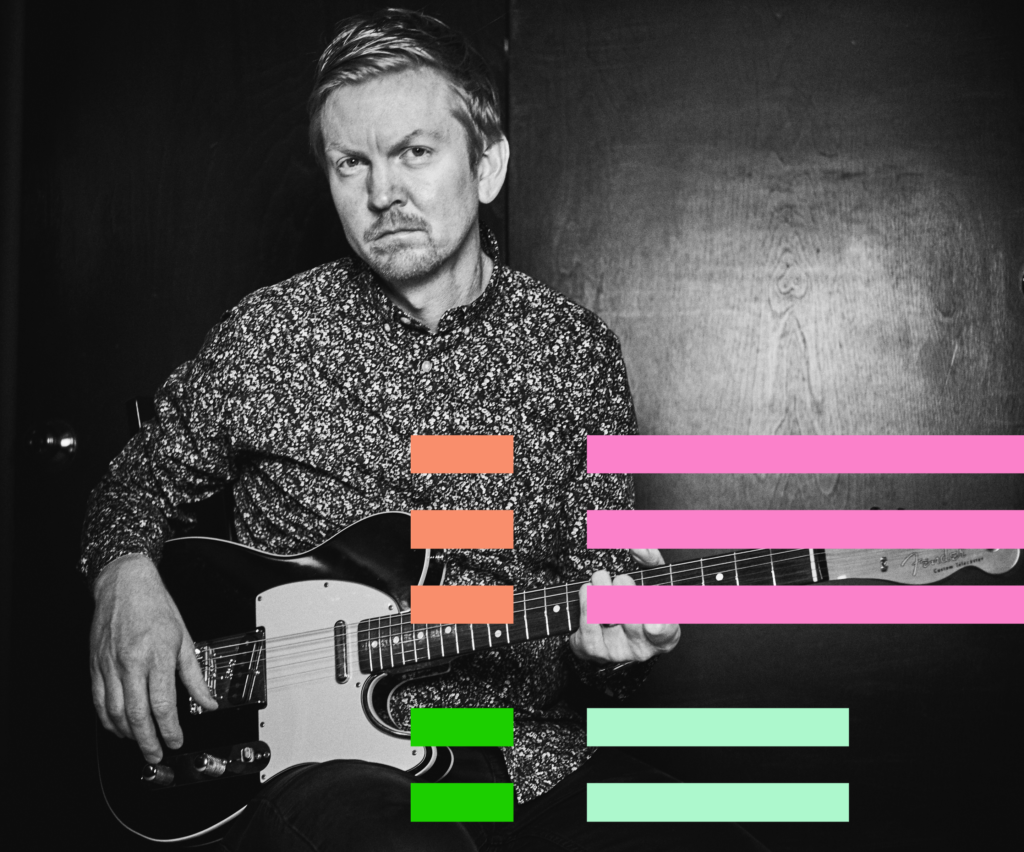 Featuring Chris Halverson (guitars, bass, synth, etc) and Greg Evangelista (Drums), this album refreshingly keeps the focus on the simple power of organic music, the hypnotic strength in surrounding and embracing listeners with melody, rhythm, tone and intention.
A gorgeously bass-led Waiting Game is quickly recognisable as the second track, then we get a reverb-kissed solo guitar line and some well-placed harmonics to walk us through a minimalist, peaceful and meditative From The Back Room.
Increasing the emotive weight of the project is Lone Wolf Act II – powerful synths prove immediately heart-breaking and euphoric as the intro washes through. These are soon replaced quite unexpectedly by the now familiar sound of Mystery Math guitar play. The mood is warm yet melancholy, reflective and easy to lose yourself within, with a sense of rising anticipation and a contrasting level of uncertainty as a few particular notes redirect the mood. An unpredictable piece, which makes for the perfect mid-album breakaway.
Sergio Gaetani features on the title track, offering guitar, drums and overall production. A suddenly jazz-kissed composition, with vocal fragments and a clear sense of elation and brightness. Then we get this week's playlist contender Landscapes, a simple and beautiful piece, with paired guitars and a hopeful core that leaves a lingering air of possibility.
The anticipation of earlier returns in full force for a deeply cinematic closing composition. Whatever It Is You Do furthers that level of freedom and possibility, feeling like the final scene in the story – summarising the lessons learned and ultimately leaving you to make up your own mind and go on your merry way with fierce independence (or at least that's what I took from it).
Beautifully engaging, uplifting guitar music – natural and meaningful, familiar yet creative, and professionally captured to allow for the pure comfort of volume as these layers of softness and expression drown out the weight of the world.
Mystery Math have made this from a place of contemplation, and it finely accompanies precisely this act for those who choose to step in.
Download the music via Bandcamp. Check out Mystery Math on Facebook.