Expressively uniting a deeply immersive, moving musicality, with a series of lyrical explorations of love and life and, aptly, The Weight Of The World, Barcelona duo Morningblind take listeners somewhere completely new with this album.
Built up of organic folk-layers, familiar and experimental intermittently, and guided by Sandra-Bossy Retti's softly emotive and rather traditional vocals, the project shines light on an inspiring set of images, feelings, and experiences that are both personal and profoundly relatable.
Far from confined to a single style or intention, Morningblind lay bare a heavily introspective approach to creativity, engaging audiences with superb acoustic musicianship and powerful, poetic references alike.
The title-track opens things up and introduces the unpredictable artistry and mightily contemplative nature of the album well. Then we fall into Sunflowering, and later For The Morning, and by now we're entirely wrapped up in this mildly theatrical, meandering audio journey.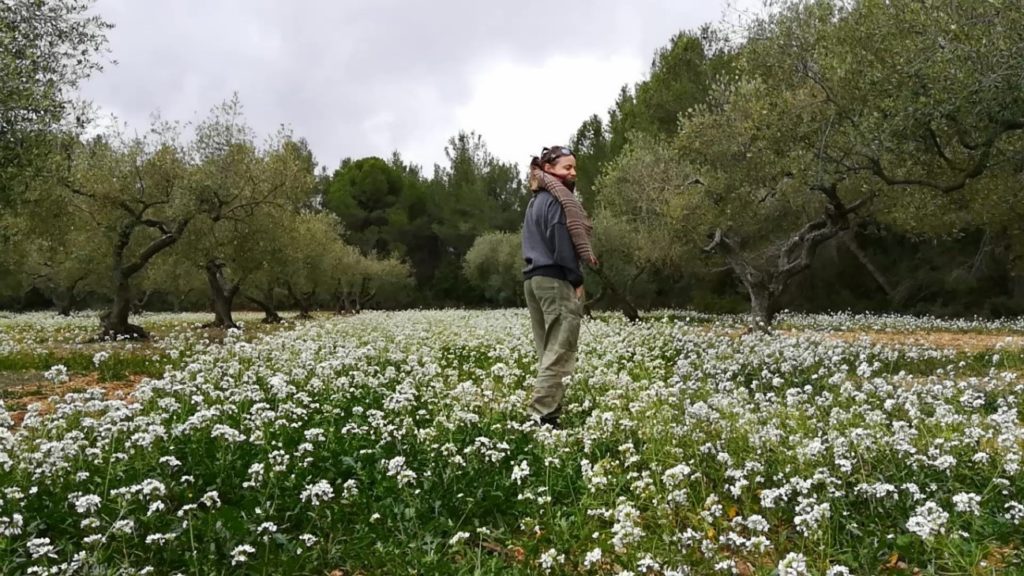 Complete with melodies that feel almost freestyle in their expression of each story – consider the long-form lyricism and contrasting musical minimalism of Went Solo – the album creates a brand new space for listeners to lose themselves within.
There's fearless honesty in many of the observations posed by lyricist Richard Hayden, and there's equal honesty and vulnerability in the confident yet sometimes heartbroken, passionately devoted vocals from Sandra, and this meeting of elements helps really take the listener to that next level of thought.
Highlights include the intrigue and hopeful yet slowly evolving Raven's Wing for its rising weight, warmth, and its striking use of imagery. Also the subsequently hypnotic intensity of The Caller; a personal favourite, fascinating and satisfying all at once as the passion and power rise up.
Featuring layers of tribal hand rhythms and various folk tones from a multi-instrumental Sandra, The Weight Of The World effectively gathers up a plethora of ideas and inclinations relating to its title concept. The world is heavy, busy, life is loaded with beauty and heartache, and there are stories throughout this album, both musical and lyrical, that touch upon the intricacies of all of this.
"The weight of the world is love

Burning my mouth

Hole in my lung

Turn away cold

Our Gift

Our Curse

The weight of the world is love."



On first listen there's a mood presented that's a joy to commit to, a darkness and natural light combined, delicacy and power intertwined, that appeal and overwhelm. On revisit, the lyrics stand out more, the words connect, and the whole thing begins to exude purpose.
During the latter half, 20 Years is sensational in its ache and chaos and repeating phrase as the drums crash and the distant choir or church-like key-line envelops you. Odyssey is equally superb but delivers a completely juxtaposed energy and brightness. Then there's the multi-layered instrumental beauty of Winter Dance, which fascinates and uplifts in a fairly unforgettable way as the closer.
Promising eleven entirely original melodic progressions and an instrumental set-up that's as eclectic as it is endearing and entrancing, The Weight Of The World gifts both the sound of the live show and the sheer escapism of honest, deeply human ambiance for the mind to wander freely amidst.
Check out Morningblind on Facebook & Instagram or check out their Website.