Detroit artist and producer MELØ returns with a single and video fit to seduce and enthrall both nostalgic and contemporary electronic rock fans across the board.
Blissful production and faultless melodic progressions highlight absolute strength of songwriting from the start, poetic imagery and doubled vocals captivate as multiple layers of synths, rhythms, keys and bass rain down in a brilliantly hypnotic fashion.
So ensues the escapism of the moment, visually and audibly, and once again MELØ unites authenticity and skill for a passionate, catchy release.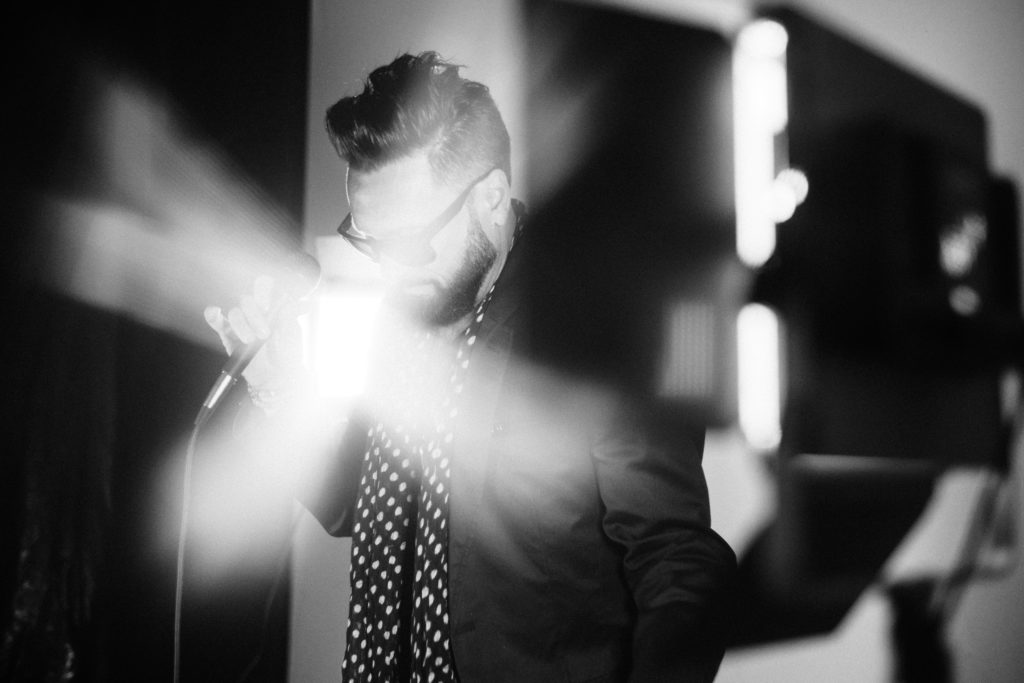 Vocally recognisable, with an eighties vibe lingering for that cinematic longevity but an overall crispness and live sound existing in the very same instance, Black Leather Fantasy proves as intriguing and exotic as its title and artwork imply.
There's a defiant yesteryear anthem vibe to the whole thing, the sort of song and instrumental that begs for you to immerse yourself on the long commute – not least of all during the entrancing latter-half loop of riffs and vocal echoes as the visual story reaches its darker peak.
Really well done, and somewhat elevated in its blending of alternative, indie energy and the clear ability to assume a role within the more pristine soundtracks of the current TV and film worlds.
Download Black Leather Fantasy via Bandcamp. Check out Black Leather Fantasy on Facebook, Soundcloud & Instagram or visit the Website.