LA alternatives Love Ghost take their unpredictability to even greater plains with this collaborative single – poetically uniting the concept of addiction with that of nihilism and destructive living in general.
Featuring the combined talents of the band alongside Waynewood and Millie Smoke, Junkie progresses artistically from an emo-rap intro through a spacious, trip-hop-esque pre-chorus, to theatrically compelling hip hop and back again – all by way of various heavily distorted moments of passionate outpour. The track is delicate then heavy, projecting its underlying intentions and the wave-like life of a nihilist in everything from the lyrics to the performances to the arrangement.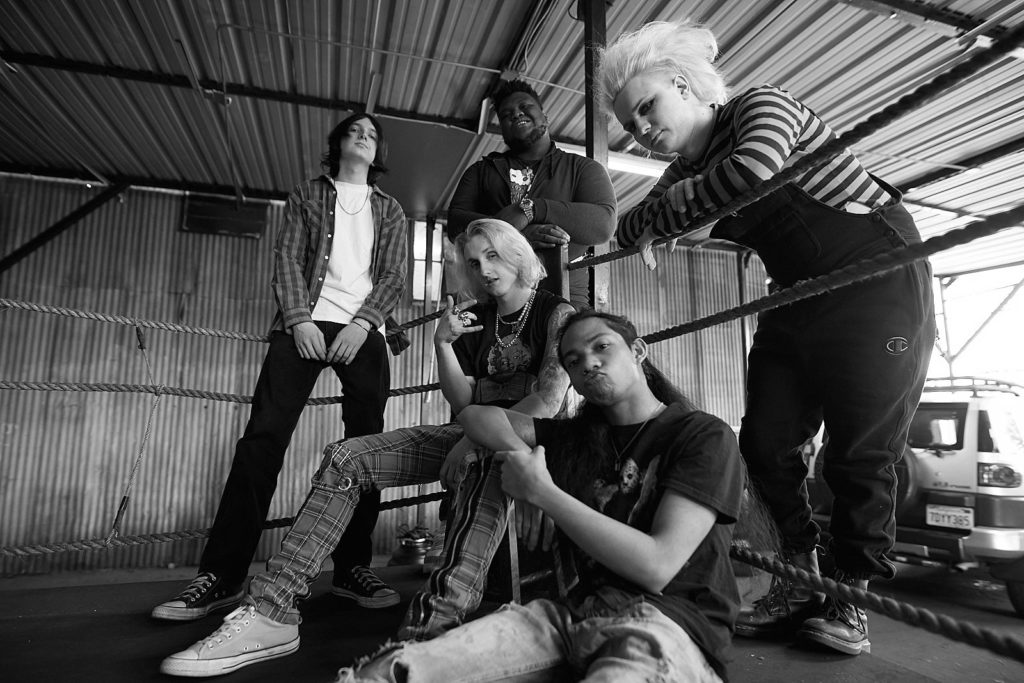 Waynewood and Millie each inject a fresh level of personality and a new part of the story-line to build a fascinating dynamic. The track also comes to a close so suddenly after Millie's verse that it cleverly urges you to head back and replay the whole thing.
Accessing the central sentiment of 'Live fast, die young', in both subject matter and this stylish blending of grunge and contemporary hip hop and pop, Junkie has the Love Ghost sound of freedom and depth all over it, yet it also lights up another intriguing side to their creative reach.
The lyrics in particular, especially during the rap verses, they captivate – appealing for their purpose within the song, as well as highlighting a couple of equally impressive artists well worth knowing about this year.
Download Junkie via Apple. Check out Love Ghost on Facebook, Twitter & Instagram or visit their Website.