For the misguided few, who consistently post or share their limited beliefs that creative rock is dead or that music has lost its spark – Love Ghost were already one of the most interesting and memorable bands to emerge in recent years, and this new EP takes things to even greater plains.
Adopting a further level of creative freedom, as is often the way with this band, Saber Toothed sees Love Ghost collaborate with Rolling Stones and Bowie Producer Danner Saber, to blend their mighty song-writing and performance skills with a plethora of emo vibes, trap beats, and infectious guitar-driven power.
Featuring a short collection of four original and equally striking tracks, the project kicks into gear with a quickly immersive and provocative Tribe – a song that soon explodes into its nostalgically powerful and emotive, faultlessly performed hook with unquestionable impact.
Superb bass-work, a fine fusion of electronic sound-play and organic musicianship – a dreamland of warmth and colour and passion, interwoven with stunning vocals and addictive melodies.
Brilliant, and what a hook – a nineties anthem with a contemporary kick and a crisp, clean finish that really lets the natural talent of the delivery stand tall.
Where the opener talks of betrayal and failures in trust, Step In The Arena furthers the uncertainty with a heavy dose of self-confidence when it comes to those who try to tear us down. The sound is impeccable again, electronic rock with a pristine use of contrast between delicacy and power. It's a softer kind of power though, a punk-pop, emo-rock kind of emotive journey.
The self-reflection continues as a poignant Hated follows an acoustically blissful route through thoughts of feeling outcasted and the toll this can take on our mental health. The softness of the sound, the click of the beat and the tired vocal tone, all make for a welcomed break from the weight of elsewhere. As a result, the song connects beautifully – right before it smashes into a higher gear for a grunge-like, distorted and mighty yet melancholic hook.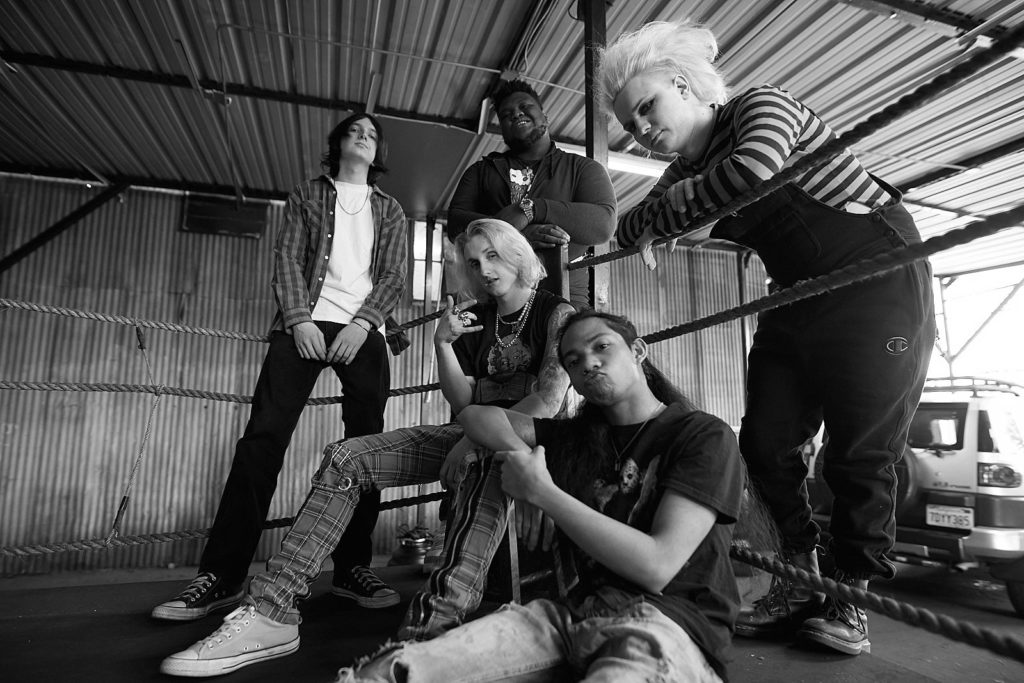 One final look at toxicity in modern life is the closing track War, I Swear. The band take their creativity in a fresh direction again, as this gentle emo-rock piece contrasts acoustic and distorted realms amidst a deeply personal outpouring of vulnerability, heartache and resentment. A stunning way to finish.
Beautifully crafted, a fine collection of songs, which immediately feels like a necessary go-to for the classic and contemporary rock fans alike. Love Ghost write from a place of genuine contemplation, and a love for the process, which means that you can't question their integrity – nor their talent – and you wouldn't want to.
Easily an EP for the long-term – well worth a few revisits at volume this year.
EP Out February 5th, exclusively on Soundcloud.