Love Ghost are a young band who already seem to have mastered the art of writing a great song. Their latest release, Mr Blue, is one that skillfully fuses addictive riffs, high energy, and superb melodies – resulting in a song that feels fresh yet stylistically rooted in the rock sounds of a simpler time.
Things start off on a high and continue to satisfy throughout with this single. The band balance distorted guitars and subtle strings to make certain that opening and echoing riff implants itself in your mind. Following this spacious and simple yet striking intro, numerous other flickers of character come into view throughout the track – a freely roaming bass-line, a hit of psychedelic wah-wah. All of this emerges step by step, carefully adhering to the artistic structure of the track – a structure the band have thoughtfully set-up so as to let each moment hit with absolute impact. You can hear in the sheer vibrancy and beautiful chaos of the outro how well this method has worked.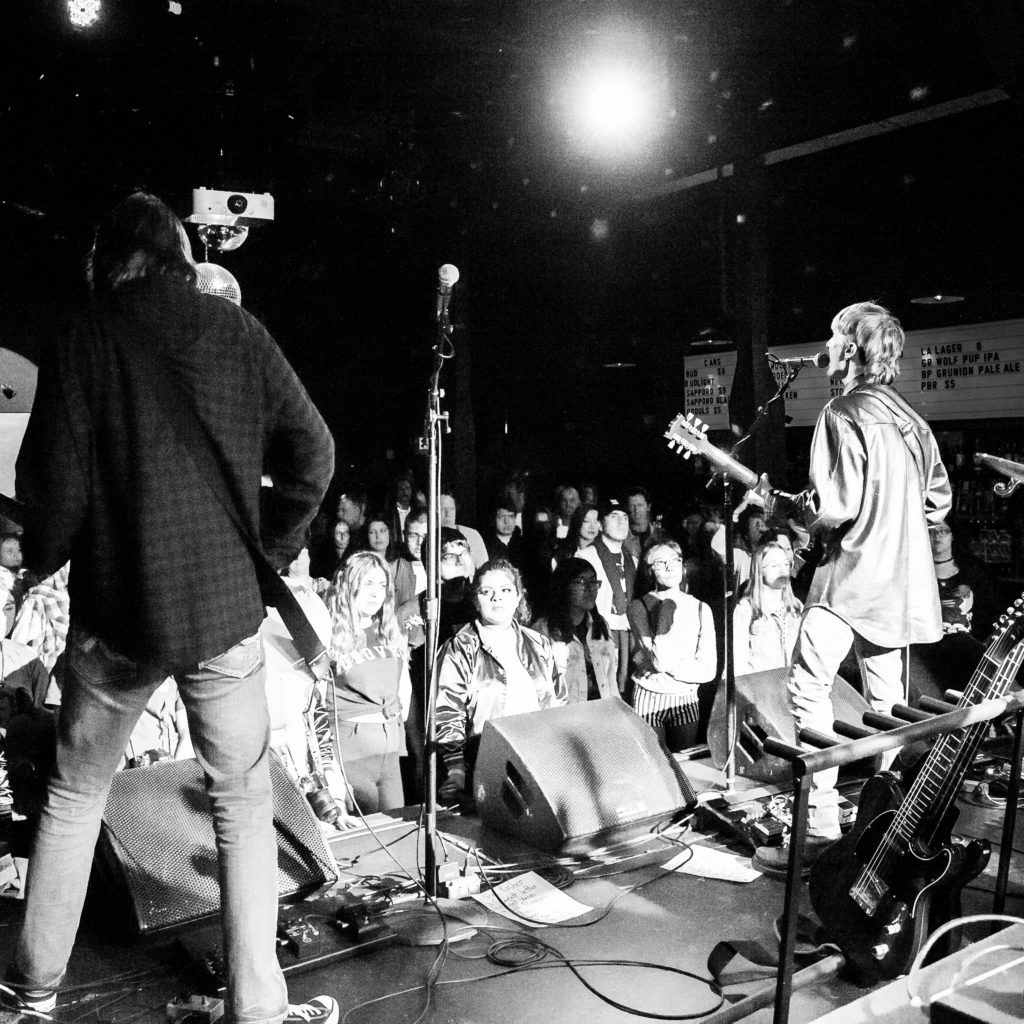 In terms of the songwriting, the verses build further on that nineties or early noughties punk-pop aura by offering short, descending lines and emotionally poignant lyrics. Finn Bell's vocals are easy going yet passionate enough to feel genuine – there's something accessible about that tone and that style of delivery. These building blocks are simple yet effective, and they lead the way superbly towards the hit of that hook section.
The song's hook resolves in a hugely energizing manner. The concept doesn't resolve to suggest a brighter mood, the idea is that the world appears tainted and the leading character's view is all that matters – he's Mr Blue in every way. The music surrounding and supporting this is fantastic, the band utilize every moment to help reinforce this perspective and this way of living within the world.
As stated, Love Ghost know how to write a great song, and this one absolutely deserves to be heard. A brilliant group of musicians who would almost certainly rock things up at a live show. The energy, the togetherness, and the solo at the very end, all helps make this an immense new track.
Love Ghost features Finn Bell on guitar & vocals, Mya Greene on viola & keyboard, Ryan Stevens on bass & backing vocals, and Samson Young on drums. Stream their music on Spotify. Find & follow Love Ghost on Facebook, YouTube, Twitter & Instagram or visit their Website.