Long-time favourites Love Ghost hit with impact and surprise once again for this latest release. Ever an impressively unpredictable band, their talent and passion combined consistently leads the way – creatively holding close to an underlying artistic intention in every case.
Dead Brother is far from the exception. The single proves stylistically in tune with that Love Ghost weight and poetic vulnerability, whilst also being notably unlike anything else they've released as yet.
This is something like grunge and electronica intertwined. A heavy, retro bass-line, an industrial, machine-like rhythm section, a full yet distant wall of distorted fuzz, plus multiple flickers of colour and sci-fi sound-play. Then you get the structure of the song, the lyrics, and that leading voice. Effected vocals detail an intimate and somewhat harrowing story-line, laying bare a mid-album Nirvana vibe in many ways – these short phrases, rhyming couplets that kick hard and leave plenty of space for reflection in between.
Then you get the rise up, the energy, the evolution – all of which follows a unique artistic pathway, yet still somehow feeds and satisfies those parts of us that crave the grunge and alt-rock intensity of the nineties.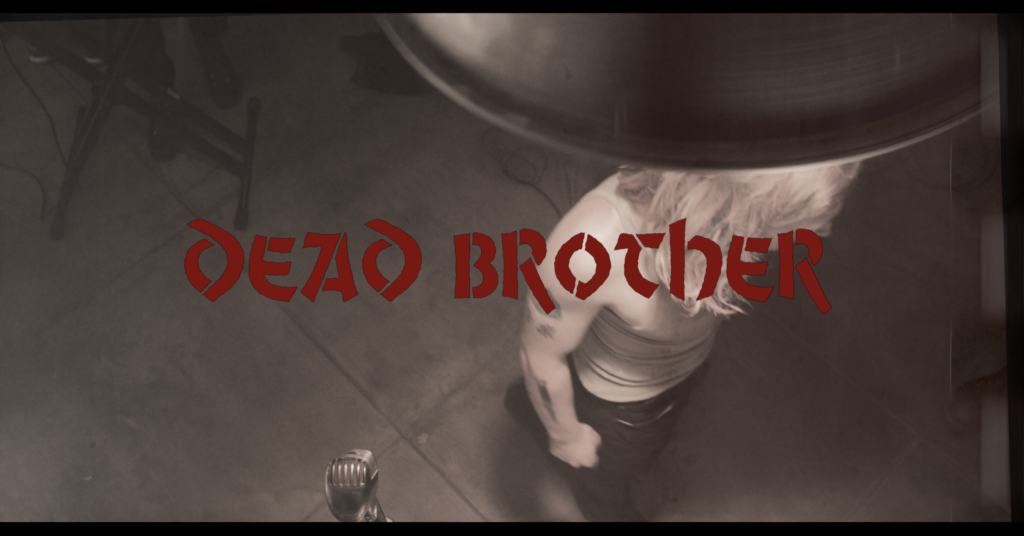 In terms of the songwriting, Love Ghost never fail to intrigue. Even the structure here leans in a new direction – those short phrases provide the hook, and a longer-form descriptive or personal, direct addressing of a significant other paves the way towards it.
Brilliant, refreshing as ever, and perhaps the very first song of 2020 to emerge with little to no need or desire for comparison. I look forward to seeing where this year takes Love Ghost.
Single out January 24th. Download the music via iTunes or stream it on Spotify. Find & follow Love Ghost on Facebook, Twitter & Instagram or visit their Website.