Captivating listeners with a supreme balance of finely-honed musicianship and outright creative expression – the UK's own Kanoo set the mood beautifully, with the instrumental rock album Deleted Years.
Nine original tracks make up Deleted Years, a uniquely creative rock project with influences rooted amidst alternative acts like Tortoise and Bill Frisell. Zero Sum is the opener, superb guitar-work and a soaring live drum-line creating an instantly immersive arena of sound.
The post five-minute journey progresses through various switches in mood and detail, the tumble and delicacy of the drums and guitars making way for a quietly reflective mid-section, before the journey continues and further envelops its participants.
There's a refreshingly organic and unpredictable quality to much of this project. Kanoo embrace their audience in a sort of atmospheric, ambient realm, only the music appears to be delivered in the moment – a live jam but with clear aspects of structure and intention for relevance.
Consider the back and forth of Low, a defiant highlight, from intensity to softness – harder-rock to dreamy beachside Incubus vibes and back again. A personal favourite. Always we can attach familiarity to repeating riffs, but otherwise the energy flows freely, whilst the band remain faultlessly united every step of the way.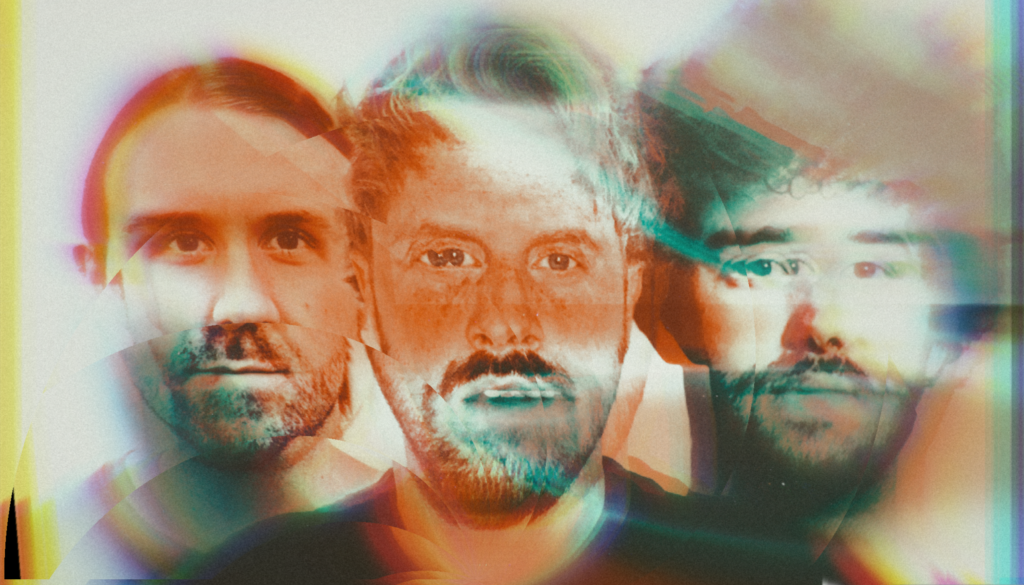 Kanoo brings together a trio of established musicians – Sandy Buglass, Ed Broad, and Jon Clifford Cox – who have played separately for other artists over many years, but recently came together to discover a pathway more closely connected to their own aspirations. The result is the sound of Deleted Years, an album loaded with strikingly interesting riffs, and a mighty use of contrast between moments for true impact.
As a listener you're swept off your feet a little by the shifting gears of tracks like the explosive Muscle Memory, then permitted the time to wonder imaginatively throughout the subsequent ethereal tones and spacious appeal of 4; an Aphex Twin cover that builds up beautifully and elevates you on its own rising anticipation and ultimate force.
Everything New and Icarus take this juxtaposition to another level, following gentle fingerstyle progressions of hammer-ons and pull-offs, before injecting heavy distortion and weight when you least expect it. Subtle progression choices and reverb-use add a particularly hazy quality to the latter; another favourite.
This is the band's signature style, by all accounts – these floating riffs and rhythms, united within the space, pacing their way through extensive soundscapes and stories of varying passion with unwavering precision.
For Machine Without Horses, things take a turn towards the deeply emotive, these chord choices and the wave-like guitar-line and varying artistic expressions all join forces to enthrall the listener. It's a venture likely unique to each individual, and that's what gives it all the more grace and power.
Cinquain follows and again feels authentically original in melody and presence, perhaps a little more hopeful in contrast but not without an edge of reflective contemplation.
The band intrigue, prompt keen interest in a live show, and this is decidedly the case for the closing track F# Infinity; close to six minutes of sheer exploration and growing ferocity, with brief steps back towards calmness for that essential twist of contrast.
Deleted Years is a playlist for the big dreamers and skilful music fans alike, a collection that's a dream to let play – either as the background to your day, your long commute, or the high-volume escapism required to bring emotions right through to the surface; in the way that only deeply soulful, hard-hitting music can. A timeless album and a gift to listen through.
Download or stream Deleted Years here. Check out Kanoo on Facebook, Twitter & Instagram.