I, Symptom's eagerly awaited return comes with everything he promised at the start of last year. The collection of freshly recorded and produced tracks under the guise of Not Implemented are available online for you to listen to in full, to then make up your mind as to which ones should make the cut for the new album.
In other words, the future of I, Symptom's next project is in your hands. The creativity has come and gone and there's nothing left to do but cut down the bulk of it to the very best of the best. It's a fascinating and unique concept and it means that this next album is indeed one for the fans, one that puts it's audience first, and one that doesn't include anything that isn't deemed worthy.
Opening up with the infectious Triple Exclamation Mark, the collection is easy to lose yourself too, and it quite quickly becomes no easy fete to cut any of these tracks from the upcoming album. Pissing Contest follows on from the opening brilliantly, the intense high energy of this electronic rock edge that I, Symptom so skilfully masters every time is alive and well.
Then you get a little moment of calm and ambiance and warmth with the beautifully atmospheric and hypnotic Miles Above The Baseline. This track brings an instrumental moment of bliss, alongside a notable melody and a string of lyrics that are ever poignant and apologetically honest. This one is an absolute must.
Everything I, Symptom puts out seems to have an element of surprise about it. There's no clear limit to his ability or drive as an artist and creative, and yet with every new track there comes a touch of familiarity that is the thread, the character, the heart of the music.
As the options progress the composer's vast ocean of influence shows further colours as this eighties inspired, soft rock meets the slightly more psychedelic track pours out through the speakers for The Merry Face Of Spring. The songs take on the full scope of musicality from the gentle and reflective to the heavy and intense, as shown below. It's always good to get a balanced combination to keep things interesting, something to bear in mind as you cast your votes.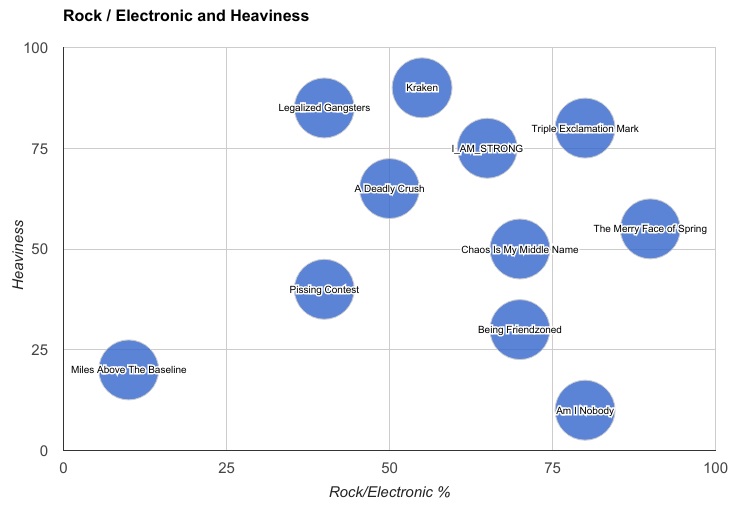 Being Friendzoned then draws back your attention from the soundscape of the recordings and makes you immediately interested in how this one will unfold. It's everything you could hope for. A high quality melody, particularly those opening lines, those verses. A gripping bit of easy to relate to storytelling-comes-advice. A punk rock in the down tempo expression of something all too familiar to so many people. It's perhaps one of the artist's more accessible songs, with a definite touch of the mainstream musical building blocks likely to heavily extend it's reach.
I Am Strong has that Rob Zombie, metal influenced ambiance that some of I, Symptom's earlier work has hinted at. The backdrop is thick and full and intensely distorted yet electronically and creatively free. A Deadly Crush (Good Enough For You) has an addictive energy; the riffs, the rhythm, the vocal power and the melody. Although this isn't technically an album we're listening to, this one comes at just the right moment within it's relative collection.
Legalized Gangsters takes things up a few notches, creatively. The backdrop has the calming wash of trip-hop, yet the vocal part and subsequent tripped-up nature of the rhythm contrast hugely with this, and it makes for something quite striking. Once again, the things I, Symptom gets you thinking about are impossible to predict, and always interesting.
Chaos Is My Middle name is the smash hit we first heard last August. That opening riff is immediately familiar and uplifting. The lyrics are some of his less forgiving, far more frank and upfront, but it makes for a genuine and unforgettable few minutes of hardcore electronic rock. Kraken has something about it that really lifts it away from the collection and onto it's own plain. Perhaps it's the darkness of the backdrop, the haunting element, or the vulnerability in the lyrics and the vocal performance and the way this contrasts with the overall mood. Either way, it certainly leaves its mark.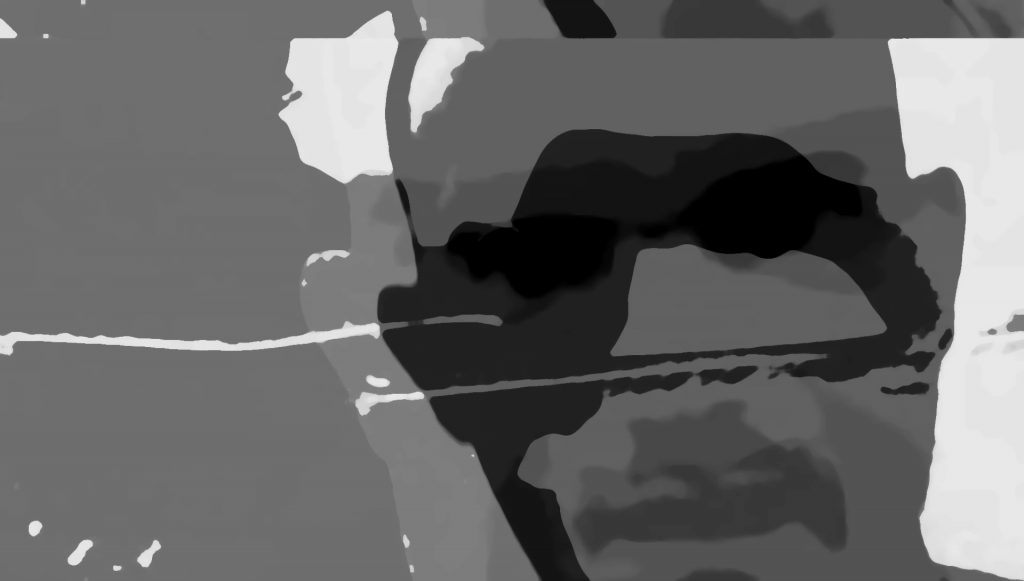 Then you get the unforgettable Am I Nobody, which is a sublime moment of peace and reflection in amidst a heavy and relentless progression of energy and passion and ideas. Listen to the words, feel the music and the soundscape pouring over you, and reflect upon your own position in relation the thoughts presented. It's a pretty compelling and revealing experience.
As mentioned, narrowing the tracks down is no easy task, but fortunately you get a wide range from one to ten within which to place each track according to your own reaction to it. Listen well, and choose wisely.
Listen to the songs in full over on Bandcamp and then rate each one as a candidate for the album via Survey Monkey. As always, there's much more to come. Find and follow I, Symptom on Facebook, Twitter & Instagram to stay involved. Visit his Website for more music & info.