Back in January we reviewed the superb and hard hitting album Handmade Love, by I, Symptom. It was a stunner of a release, so needless to say we were extremely excited to hear that a new album is in the works; this time with a little twist. Fans are being given the opportunity to decide which songs end up on the finished project. The fate of the album is in the hands of the listeners. It's a daring and brilliant idea, creative control will be shared by the makers and the receivers alike, quite probably leading to an incredible collection of the absolute best tracks. We caught up with I, Symptom to dig a little deeper and find out more about it all..
*   *   *
How did you come up with the idea of the music survey, and what are the goals?
After the release of Handmade Love, the band received feedback from the fans via different channels. It was interesting that the songs that received the most positive reception were not the same as those we thought to be the strongest. I also realized that hindsight won't help us improve an already published album, but it can be helpful in the future. The main goal is to make the new album great, and it can be achieved if the audience is involved in the process. Without that, one can only guess how fans will react.
Do you have a vague idea of the completed album already, a track listing preference, or have you left it entirely in the hands of the fans – is there a slight fear that something you love won't make it onto the album?
There is an idea about the theme. New songs will tell stories about the internal struggles of everyday people. Strong emotions, impressions and fears that we all have, but not strong enough to handle or to say out loud. Lyrics revolve around the subject. But there is no preference of track listing. The fans are going to make the final decision 100%, they will select the songs. There are favorites so there is a slight fear, but the opinion of the audience is more important.
It's a great idea, a really strong way to connect with your listeners – how else can you recommend artists or musicians could build a lasting connection with their supporters?
Thank you. I believe that a certain level of symmetry in the communication is essential. Like in every human relationship, it is really important to listen to what others say. And they should know that their words matter.
How important is performing live for you as an artist?
It is very important, because when you play live you can meet the audience face to face, which is a wonderful feeling. Moreover, you can be dissolved in the music, it is an amazing experience with the involvement of multiple senses.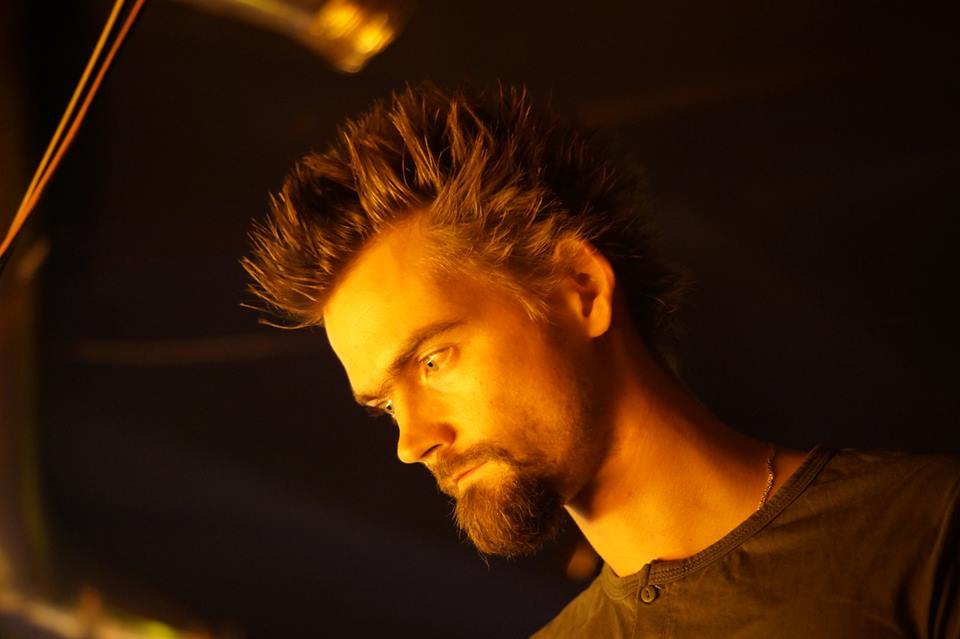 What has changed since the release of Handmade Love?
There have been changes in the line-up. For a short interval of time, I had to work solo. Than my little brother joined me. He has a totally different approach in music, which is great because he can bring different colors to the I, Symptom universe. And now there are two crazy guys in the team.
Another important thing is that after becoming a member of We Are The New Underground (WEATNU), I, Symptom signed to WEATNU Records. The new material is going to be released through the label.
Describe your experience with WEATNU..
WEATNU is an amazing community where you can find good friends, from whom you can learn a lot. It is very inspiring. The members are DIY musicians who create really great stuff. Music lovers should explore this gold mine. I recommend the Year One compilation album as a starting point.

Who or what first inspired you to start making music?
I started experimenting with music making as a child. There's a source of inspiration in my chaotic mind that has always been there. Rock legends of the 20th century also played an important role in my life. As a teenager, I listened to r'n'r non-stop. That's why I fell in love with guitars. That's how music became a real passion.
How would you describe the upcoming album?
It is going to be more than music. I have a concept of a multimedia collection featuring different forms of art. Drawings, paintings, short stories, videos, and so on. Of course it is based on the songs, which are full of life, and full of feelings that need to be shared.
What might you say was the best album you've heard – one that never got old, or one that played an important role in your journey?
My favorite album is Sol Niger Within by Fredrik Thordendal. It is an outstanding audio-experiment, a perfect fusion of elements, a psychedelic trip of heavyweight r'n'r and jazz. It is so crazy, it always surprises me. I have heard it at least 200 times and it never gets old.
What are your plans and objectives for 2016?
The first objective is to create the new album. Next, to play live a lot. And to create tons of visual material. On the short term, a new version of the song called The Hungarian Way is on the to do list.
*   *   *
The new album looks set to be a project well worth checking out. The last one was sensational, packed full of great tracks. Click Here to read our in depth review of Handmade Love – electronic rock fused with immense creativity and quality song writing. More importantly perhaps, to be a part of the making of the next album; attend the event over on Facebook and make sure to get involved with the discussion. You can also follow I, Symptom on Facebook and Twitter to stay up to date. Find WEATNU online as well to get on board.