Howard Herrick has somehow crafted a classic yet creatively fresh playlist with this album release. The self-titled collection brings together an array of brilliantly unexpected, soulful and energizing songs, which – all in all – make for a totally immersive and enjoyable project.
Hold My Hand kicks things off with blissful good vibes, lyrical optimism and togetherness, and a soundscape that builds up from organic and mellow to near-EDM-infused during the later sections. Always the vibe holds close to that inherent oneness, helping create something easy to embrace and that simultaneously embraces the listener in the way that only genuine, uplifting and warming music can.
Howard Herrick has worked in sound design and composition for many years, crossing over into cinema and TV, and now offering up perhaps his finest collection of originals to date. His varied musical preferences and influences are showcased by means of an eclectic and genre-free release – one that focuses on strength of songwriting and the application of particular moods and ideas.
Show Me That One Again varies immensely from the opener, a gentle, piano-led backdrop accompanies a folk-country ballad with plenty of space and quietness about it. The lyrics are deeply personal, the story-line captivates in a more intimate manner, the performance and clarity allow for an authentically heartfelt few minutes, and for all of these reasons the song underlines a totally different side to the Howard Herrick way with creativity.
Go and Hear kicks up a blues-rock swagger that furthers the project's eclecticism and effectively seals the deals in terms of Herrick's natural ability to cater to the moment or the story-line with whatever musicality it needs. A hit of distortion and a grunge-like vocal create a totally new sound. The melody is far more alternative than what came before – feeling a little Muse-like as the chorus emerges. Always the lyrics and the ideas seem excitingly fresh – new perspectives, engaging poetic moments.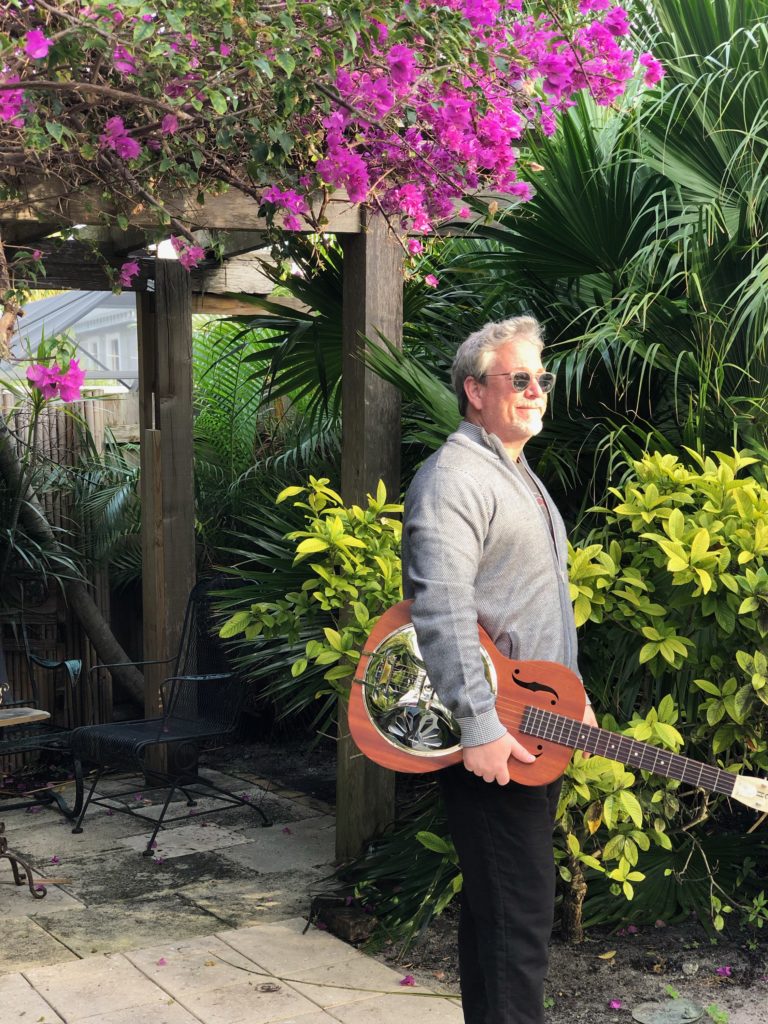 Later on, New Heart is stunning – seeming something like a classic nineties soul-pop hit with a smooth edge of organic pop-rock and jazz to light up the outer edges. The song builds unpredictably, that opening delicacy evolving into something much heavier and energizing. The performance and the instrumentation work in unison to present this – as does the development of the concept. Certain audio samples and fragments add unique creative colors to the ambiance and make certain your attention is held.
Is Love Enough leads with a smooth set of piano chords and a contrastingly raspy vocal that helps sky-rocket the song to higher plains. Things build again, though the set-up is refreshingly new – sometimes a little Bowie-like in nature, other times offering the simple warmth of classic pop-rock. That voice brings character and intrigues to the point of allowing these lyrics to really connect. There's a certain vulnerability in the questioning aura of the writing, and that appeals for its realness. The song builds from quietly acoustic to rhythmically hypnotic in a brilliantly memorable way. A definite highlight for its generally incomparable structure and overall sound.
Towards the end of the project, Nothing Lasts Forever offers a deeply reflective, accessible song that ponders the world and one's role within it. A simple set-up warms the room, vocal harmonies add a sense of togetherness, and all in all the song feels classically intentional and enjoyable to have play for you.
The level of variety throughout Howard Herrick's work is impressive in itself, but the strength of each piece – regardless of style or genre or subject matter – this is where his abilities really shine. A multi-instrumentalist, a creative composer by nature – experience and professionalism meet with a sheer passion for and understanding of music, and that makes these songs a total pleasure to experience.
Download the album via Bandcamp or iTunes or stream it on Spotify. Find & follow Howard Herrick on Soundcloud or visit his Website.