Introducing a vastly cinematic, neo-classical hit of multi-layered, orchestral drama and immersive, emotive musicality – as many ways as possible are needed, in short, to describe the immense journey of this project. Sweden's GhostRide Media deliver an aptly tilted album; The Epic.
Jonas Sjöström is the artist behind the project, a multi-instrumentalist showcasing a lifetime of dedication to the artform. Composing took the reigns due to a need for royalty free, suitable music for his YouTube videos – the results though, speak far more boldly than this minor issue implies.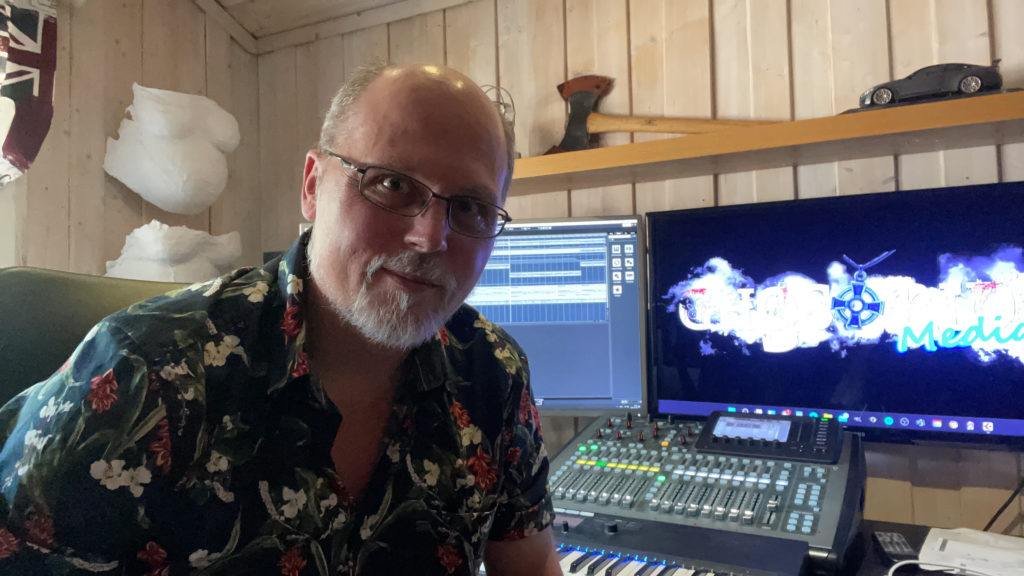 Beginning with The Land Of Fey (Tir Na Nog), the music has a subtle build-up – delicate layers of quick string strikes and humble bass notes, fragments of voice. It feels like a seasonal scene or quiet walk towards the upcoming action. The energy rises and rises, and soon we're consumed by this heavily movie-style moment of brightness as, I suppose, we reach the central sentiments, or the Land.
Legends Of Kriville – Lesh Castle follows and has a certain air of character, identity and unique creative structuring to it; a personal favourite, genuinely original and refreshingly interesting in being so. An addictive piece, 'cool' sounding, for lack of a better descriptive. It feels like confidence leading the way.
Throughout the nine compositions there are multiple instances that stop you in your tracks. Lady Sievert is a fine example, hypnotic in its pairing of mellow, soulful voice and dramatic, faster strings and the relentless yet distant nature of the beat. Some Of Us also grabs attention but for unexpected reasons – the retro layers, the joyfulness.
The multi-vocal warmth and passion of The Crow connects for its sudden humanity and this again tribal progression, the crash of the drums, the live aspect of it all.
The Siren Calls To Me is an absolute stand-out, swirling melodies and powerful rhythms promise a tribal, fully enveloping arena of sound and rising anticipation. The featured musicians work beautifully together in creating such a tuneful yet intense and mighty audio experience, which leans back and forth between weight and lightness; chaos and calm, as per the underlying story.
Then there's the title-track, The Epic, as mighty as ever in its mellow yet purposeful march towards the end, the final scene. Legends Of Kriville – Mount Ekra and Game Over marks this moment, completing the tale, intriguing one last time and leaving a sense of uncertainty yet euphoric knowingness; you've been through this, you played it loudly and felt the changing stages.
GhostRide Media has built this experience from the ground up, creating a story of intention and depth, utilising skill and precision both organically and in the studio. The results have a nostalgic, classic yet creative aura, and the potential for visuals is strong – or rather, the imagination can run wild and free as you listen.
Download or stream the album here. Check out GhostRide Media on Facebook & Instagram or visit their Website.