Explosive rock rhythms and chaotic electric guitar downpours unite with progressive song-writing and story-telling combined throughout the powerful album Awkward Silence from Ex-Okay.
Leading with a unique fusion of heavy metal tendencies and melodic, often near-operatic lightness and soul, the project kicks into gear with a conceptually intriguing If You Only Knew What I Know – introducing the band's expressive vocal pairings and sublime musicianship in a captivating way.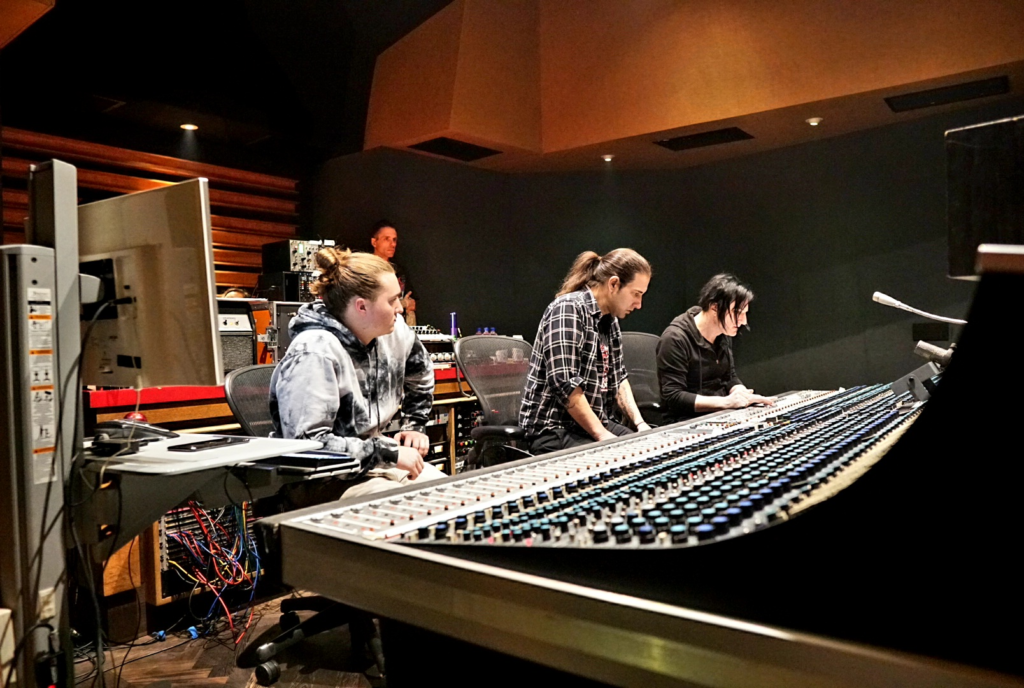 There's a gorgeous balance between intensity and softness, darkness and light, throughout this collection. The opener is an easy highlight, but later we get the more acoustic intimacy of Memories, within which an up-front punk-pop aura shines brightly for its purity and openness. (This punk-pop aspect hits a little harder later on, with tracks like City Lights.)
The sound works in either setting, the song-writing proving genuine, the performances clearly connected to the subject matter. Always the melodies and concepts reach out for their humanity and depth.
Other highlights include a distorted and energising Locked, within which superb drum work powers through a series of cascading guitars and vocals paired with warped strings for a truly creative edge. Fantastic, not overly vocal nor excessively unusual purely for attention, but artistically intertwined with its intentions – bringing in subtle elements of nineties rock, punk-pop, metal and classical in a surprisingly balanced and beautiful way.
Elsewhere creativity continues to speak volumes on behalf of the band's love for music and the process of expression in performance. Halfhearted welcomes a slightly EDM-kissed arena, completed with dramatic tumbling drums and a passionate meeting between the roar of metal and the melodic embrace of pop.
A musically memorable and uplifting Eternal Lines is a personal favourite, addictive for its pace, weight, melody and structure alike; the back and forth, the intricate juxtaposition, the unity between band members. And in stark contrast, a blissfully delicate, piano-led Abrea really stands out for its sudden whispered intimacy and personal, poetic outpouring.
Honestly afterwards also hits with supreme impact for its theatrical set-up and the sheer power of the full-throttle drops to ferocity. And then, a gorgeously melodic, calming and emotive Illusions Fade makes for a catchy and heart-felt, satisfying and again uplifting finish to the project – another favourite.
This album in full is quite stunning, sensational musicianship meets with uninhibited creativity, and performances and production that allow the true strength and purpose of each song to really connect. Currently in the studio once again, expect big things from Ex-Okay in the coming months and years.
Check out Ex-Okay on Facebook, Twitter & Instagram.