Devin Kennedy's return this month brings a beautifully heartfelt and colourful collection of original songs, the sort that rightfully showcase his intentions and abilities as an artist, as well as deliver the perfect fusion of ambient pop vibes to keep things warm as the winter months settle in.
Beginning with the immediately dreamlike, synth-pop tones of Champagne For Two, the EP You & Me, That's Enough drives with precisely the vibes implied by the title. This is a simple and open celebration of love. Everything from the energy and the lyrics to the emotion in Devin's vocals leans in the direction of gratitude and happiness, so as a listener these are exactly the qualities that are passed over.
No Worries follows the opener and pours through with an intimate, breathy vocal, a detailed story-line with imagery and scene setting, and a simple guitar part; all of which is laid bare in a near acoustic manner, reminding listeners that this is an artist and musician more than ready to grace small and big stages alike. A great little folk-pop tune with a subtle ear-worm of a hook.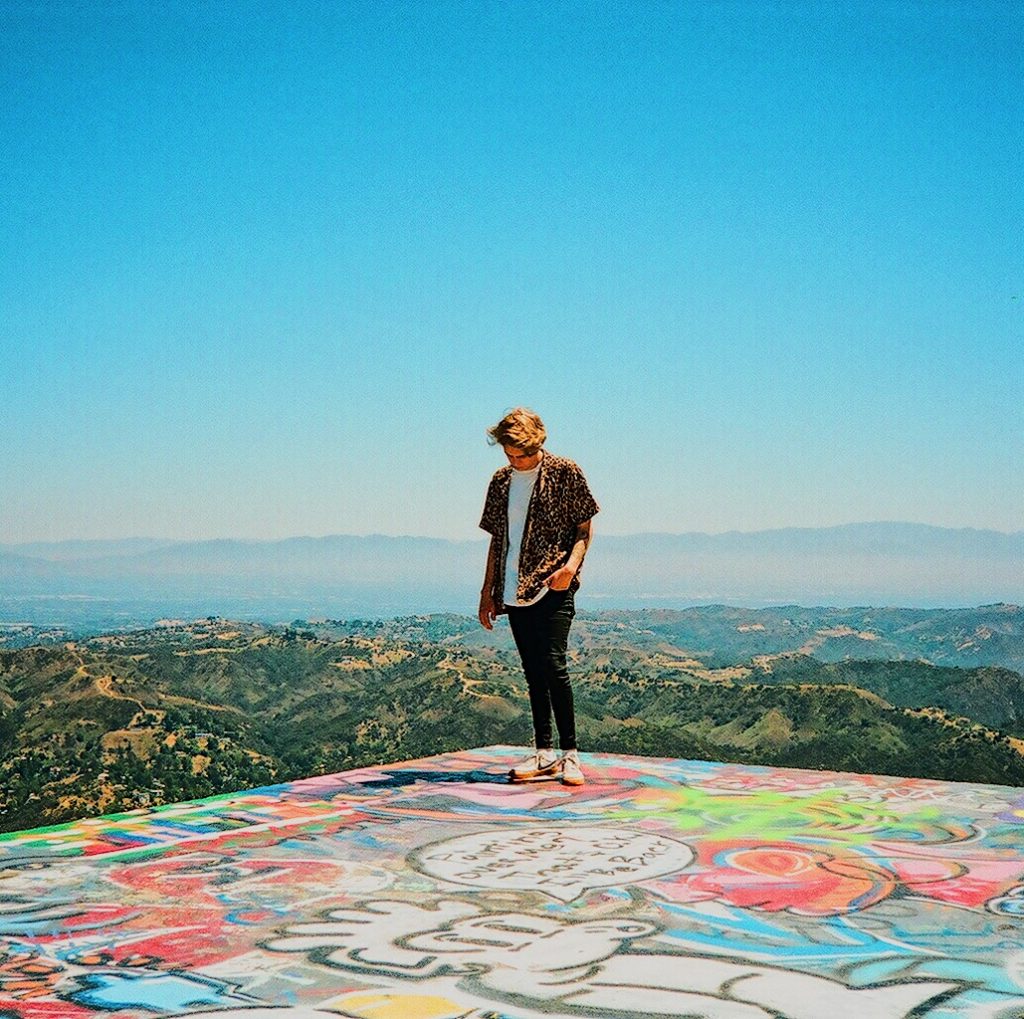 Something Bout That Feeling follows on gorgeously. Crafting a spacious and organic bit of composition and songwriting from the offset, this feels inspired by the likes of Justin Bieber's Love Yourself, yet builds up to become more of a classic pop hit that again holds close to those loving, poetic vibes that thrive throughout this EP. A brilliant melody that develops stylishly throughout helps make this another pop anthem worth knowing about.
At the final hurdle, The Way It Goes throws in something of a curve-ball. The mood is immediately a little more reflective, almost melancholy but not quite – soulful and jazz-inspired, free-flowing. Short lines emerge by means of a breathy, raspy vocal that questions the world and the role of the self. This is something of a highlight for its alternative, unpredictable aura, yet still it fits beautifully within the walls of the project.
Lovely. Great songwriting and entrancing, honest performances. Well worth adding to the long-term playlist.
Grab the EP here or stream it on Soundcloud. Check out our interview with Devin Kennedy for more information. Stream the music on Spotify. Find & follow Devin Kennedy on Facebook, Twitter & Instagram or visit his Website. Photos by Matthew Peters.