Australia's Darren J Harris has composed and crafted his third collection to date. The ambient instrumental album that is Time And Tide is a deeply entrancing project, beginning with a delicately detailed yet dreamlike journey through time, then evolving for the latter half to explore the concept of Tide. 
This entire experience is the sort that can aid the listener with deep meditation or calm – a lyric-free environment, layered with subtle intricacies and effects that take you out into the world and simultaneously further within yourself as they fill the space around you. Theta Waves introduces this – a five minute-plus venture into space and peacefulness, with gentle, echoing effects and moments that beautifully add colour to the quiet in the room.
The project's first half utilizes six compositions to provoke an array of thoughts that are admittedly going to be quite unique for each listener. There are moments of purity and stillness, but there are also hints of melody or slowly progressing chords and notes that feel a little more emotionally poignant or uncertain.
Ephemera meanders in this kind of unpredictable manner, sometimes with hope, sometimes with concern. Slipstream afterwards does so all the more intensely. The piano adds a level of weight and humanity that quickly hypnotizes. As the track goes on, the very idea of a slipstream is quite brilliantly represented – the music seems to fade away into the shadow of something else; organic elements are briefly warped and toyed with, then there's something much more spacious and unexpected on the other side. Lost In A Colour Field later introduces a uniquely different yet similarly complex and unpredictable arena of sound that again takes you somewhere new and unusual.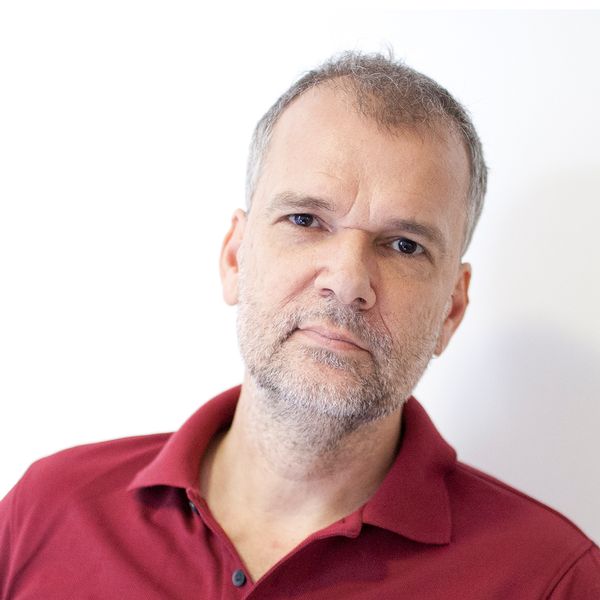 The second half of the album deals with the concept of Tide. Though the style seems relevant and rooted in Harris' own creative aura, what stands out is the slightly retro electronic ambiance that drives the title track Time and Tide. There's also a clever meeting between sadness and optimism, though again – perhaps this will be received differently by the next listener. A hint of jazz and a more complex musicality emerges. This instrumental set-up or style continues throughout this latter half, Peace and Light (Across The Waves) and Apparition (Lone Wolf) follow on with more of that smoothly muffled warmth.
On Water is one of the more minimalist offerings, a solo performance for the most part, again bringing together a myriad of emotions. The organic sound contrasts beautifully with the distant strings/synths and helps make this piece stand out in a wonderful way. Star Trails afterwards is equally enjoyable but with a different set of elements and a slightly more crisp and clean presentation. Your mind can wander intensely during these moments – and indeed as the album in full softly pours through.
Farewell rightfully brings things to a finish and offers a delicate fusion of instruments and a natural soundscape that lets the peaceful energy of the world overwhelm and calm the listener. A final highlight and a track that leaves you feeling refreshed and ready for whatever comes next.
Darren J Harris has created a fine journey through conceptual consideration with this project. The idea is one that can unite us all, the building blocks though are a little more unique and hold close to the artist's own creative direction. A pleasure to listen through.
Find & follow Darren J Harris on Facebook or visit his Website.