Stunning new music from melodic house producer CRS-1 emerges just in time to kick off the summer festival season in style.
Creative as ever, blending heavy rhythms, bass, reverberating synths, tunes and fragments of voice, the new singles bring an edge of playful nostalgia to the otherwise crisp and contemporary style of CRS-1 – along with a hypnotic backbone that urges listeners to turn up the volume and wholly commit.
Stoneheart is the first single and encapsulates these qualities beautifully. A distantly mixed female vocal runs along multiple layers of simple, cascading synth melodies and an ever-evolving, uniquely crafted array of rhythms.
The House style has familiarity, the build and drop does too, but always there's a respectable air of identity to the CRS-1 approach, and Stoneheart elevates this presence and character brilliantly. The half-way drop in particular reverts back to a kind of nineties RnB chord progression and rhythmic entanglement – engaging yet refreshingly organic and also excitingly unpredictable in detail and change.
Originality stands tall, in unison with the sheer professionalism and precision of a producer immersed in the work.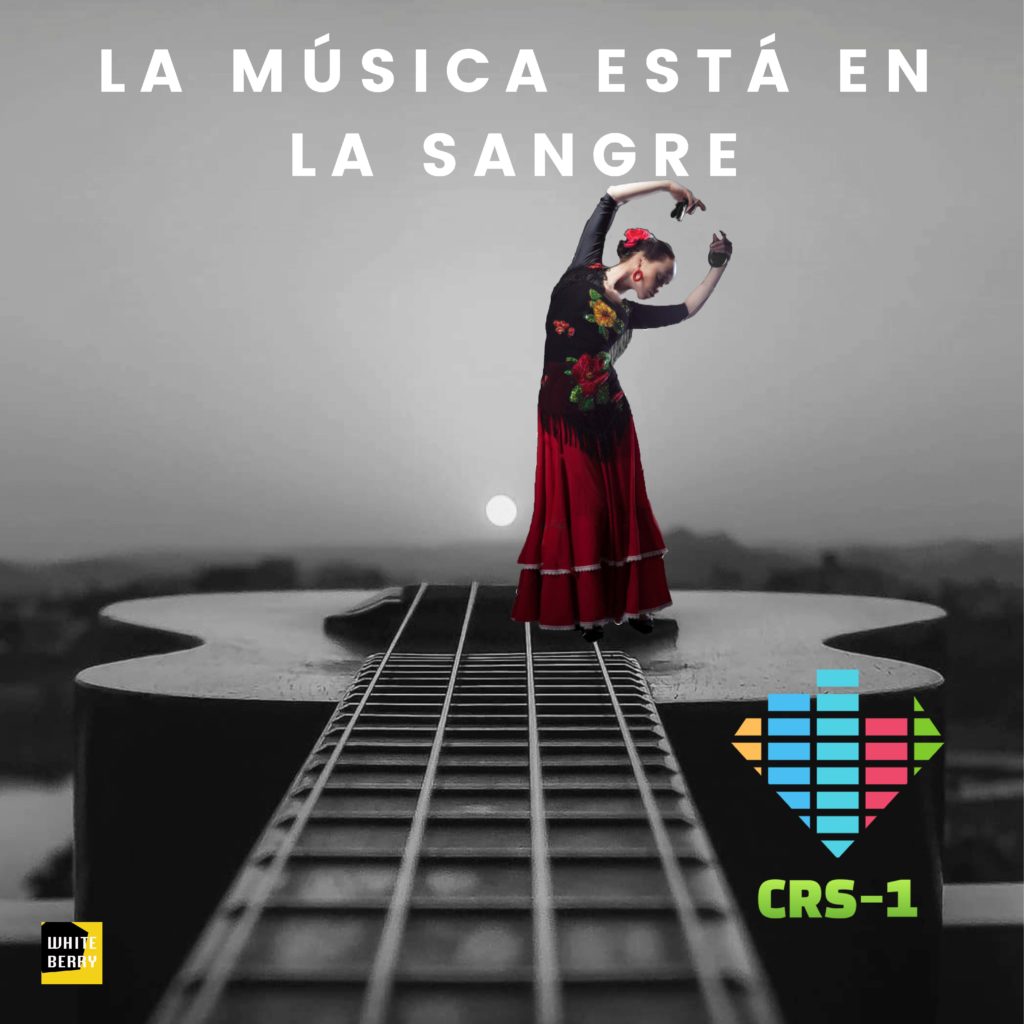 Next up we get the cinematic riding bass-line, quicker Balearic flavours and Spanish language of a culturally exuberant La música está en la sangre. Featuring live percussion, bass and guitar, this one takes the organic angle to greater plains still, and builds up to present a raw and honest dance-floor filler that's impressively catchy.
Versatility is a strength, and CRS-1 is perhaps one of the scene's most capable and eclectic producers operating at such a high level right now.
Furthering this is the third single ready to emerge this summer, the stylish and infectious, fairly anthemic Falling In, Off Of My Head. The humour, relatability and shock factor of the title and artwork quickly allure, and the lightness and joyful comfort of the jazz-kissed arrangement works well to reassure and uplift – again blending nostalgia of voice and tone with the clean sound and rhythmic progression of the modern scene.
Releasing on Whiteberry Records May 20th, May 27th, and June 10th respectively, the new singles look set to continue the rightful climb of CRS-1 within the increasingly unlimited, uninhibited realm of creative dance music and production.