Songwriter extraordinaire Christopher Dallman is set to release his highly anticipated, full-length album of originals later this month. Having been gifted an early listen, it's easily one of the most humble yet captivating and impressive releases to hit the indie scene in quite some time.
Lightspeed is the opener, immediately euphoric in a subtle electronic manner, with short lines that deliver Christopher's gentle yet expressive vocal, and a series of intriguing references that build up and captivate increasingly as the song progresses. His skill as a writer shines early on, the song naturally brightening for its hook, the energy and passion just subtly raising the bar, and the resolve proving blissfully satisfying as it finalizes the details of the underlying sentiments.
Everything from the style to the production to the writing and vocal delivery speaks volumes on behalf of individuality and musical professionalism united. It's immediately easy to escape into the sound, and the songs fascinate in a deeply human way that many contemporary pop offerings fail to do.
Christopher's production is as big a part of the mood set by his music as the writing and delivery – the ambient and hypnotic How I Swim being a fine example. Heavily effected vocals contrast with upfront, trip-hop-style layers of instrumentation, to entice and embrace listeners in a softly mesmerizing fashion. Even the space between vocal moments is well-crafted, peacefully lulling you into a state of calm and thought. And all the while, we get a little closer to the artist, piecing together these reflections on life and the roads chosen.
A quickly familiar and melodically addictive, uplifting Highway Lines follows and effectively lifts the mood of the room with its movement and multiple layers of color. Here Dallman's voice really comes into its own – these notes, this chosen melody, the focus or intonation during the switch to the hook – a definite sense of character emerges that gives the sound an artist vibe over anything purely electronic.
No Sense In Regret then re-captures the instrumental lead, a personal favorite just from previously skimming through Christopher's available collection online. The drama of an eighties style drum-line, gentle synths and a certain orchestral lightness, followed by a profoundly personal, compelling and intimate story-line.
The addictive and easy to repeat Time Of My Life comes afterwards, its simplicity and retro groove immediately comforting with the promise of such a powerful hook to follow. A song that never gets old, and a perfectly well-placed moment within this thoughtful collection.
The project's title-track follows and is something of a slow burner but with a brilliant brightness once its poignant lyric and subsequent instrumental indulgence fall into place. Gorgeously crafted, with a powerful outro that again prompts a quick re-listen to fully immerse yourself in the emotion and intention of the song.
"Reaching out to no-one, someone, no-one…"
What works so well about Christopher's lyrics is that there's a clear coherence and relevance to every line. Not only does he draw upon notably human emotions and experiences in a simple and relatable way, but it feels new, and each idea is consistently explored throughout the lifespan of every song.
It seems like a simple and rather obvious trait, but so many songs throw in the odd arbitrary line to fill a gap or to rhyme or move things along, and nowhere does Christopher do this – there's not an ounce of filler or anything that feels out of place; everything is crucial to the underlying artistic expression, so the music holds your attention in the way that any well-crafted piece of art should.
Butterfly stands out for its synth-heavy optimism and the brightness of this progression and melody. I'm so stuck here in my skin again intrigues, inspiring depth of thought in the listener, as this upbeat rhythm and sound-play fills the space around them.
Another familiar hit pours through as So High emerges, its falsetto lead and descending to resolve melody, its admiration and confusion alike at the state of joy seen elsewhere. It's a simple yet striking song for its reflections on something many of us tend to observe and wonder about.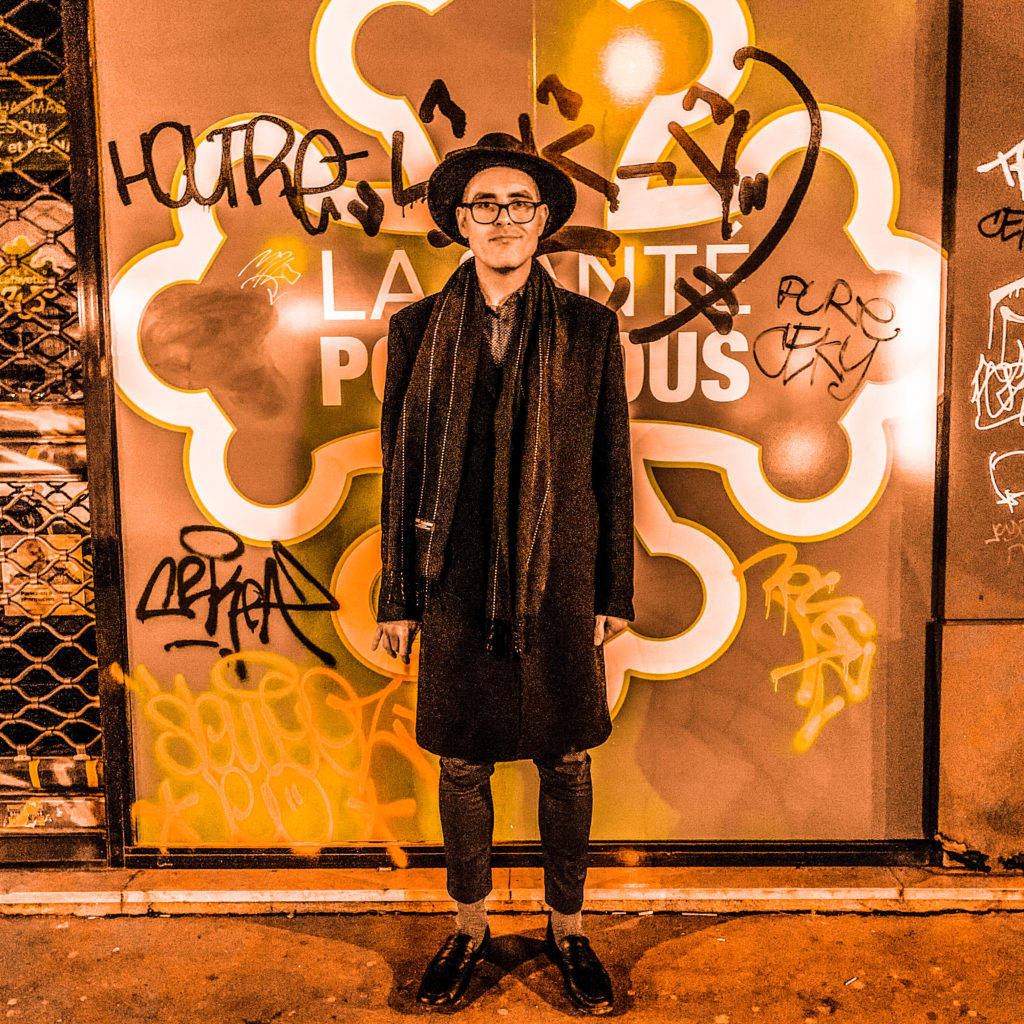 Faith For Damn proves a definite highlight at the penultimate moment. These nostalgic, retro synths and this considerate concept meet with a smooth and subtle yet striking melody, to present an overall track that again lures you in for the long-run. Lyrically poetic and powerful, interesting and confident in its uncertainty. Another great song from an admittedly impressive album right the way through.
I Believe In You brightens the mood once more to bring things to a hopeful and rather catchy finish.
From the first time I heard Christopher Dallman's music, right through to having repeatedly enjoyed this new album in full, it's been clear that this is an artist who paints pictures with his songs, creating in a way that feels true to his own ideas and feelings. And yet, the sound still manages to connect on a broader level – thanks to a clear professionalism alongside of this creative freedom. There are threads throughout his songs, recognizable traits, but each one is still its own exploration of a precise idea or contemplation, and all of this helps make Digital Blue a timeless gift that forever keeps on giving.
Album out September 23rd – Pre-Save it here. Find & follow Christopher Dallman on Facebook, Instagram & Twitter or visit his Website. Check out our interview here.