Hamburg's Chris Flyke rebuilds the neon arena with another full-length album of originals crafted with style and care alike.
Aptly-titled and multi-layered throughout, the project showcases Flyke's immersive arrangement style with a partly organic, live-band set-up, and a partly synth-soaked ambient approach – the likes of which produces immersive dance-funk realms of escapism.
The title-track follows a hypnotic introduction and quickly lays bare that unmistakable sound with a new thread of songwriting that's naturally thoughtful, and catchy. The accompanying video for the song is also incredibly crisp and professionally captured, a visual journey through space that captivates as strongly as the music and makes for a powerful enhancement of the experience.
Bringing together distortion and melody is a common trait, there's darkness in the verses, talk of 'running out of time' and musical weight to match, then we rise and resolve for the hook; a quality that runs throughout the album.
Big Bubble is an easy highlight, somewhat minimal to underline a plethora of details that suit the contemplative, poetically profound nature of the writing with cinematic precision.
Afterwards, the funk and celebration of Tomorrow Fades Away hits with impact in prompting appreciation for the current moment, for what's available in the now.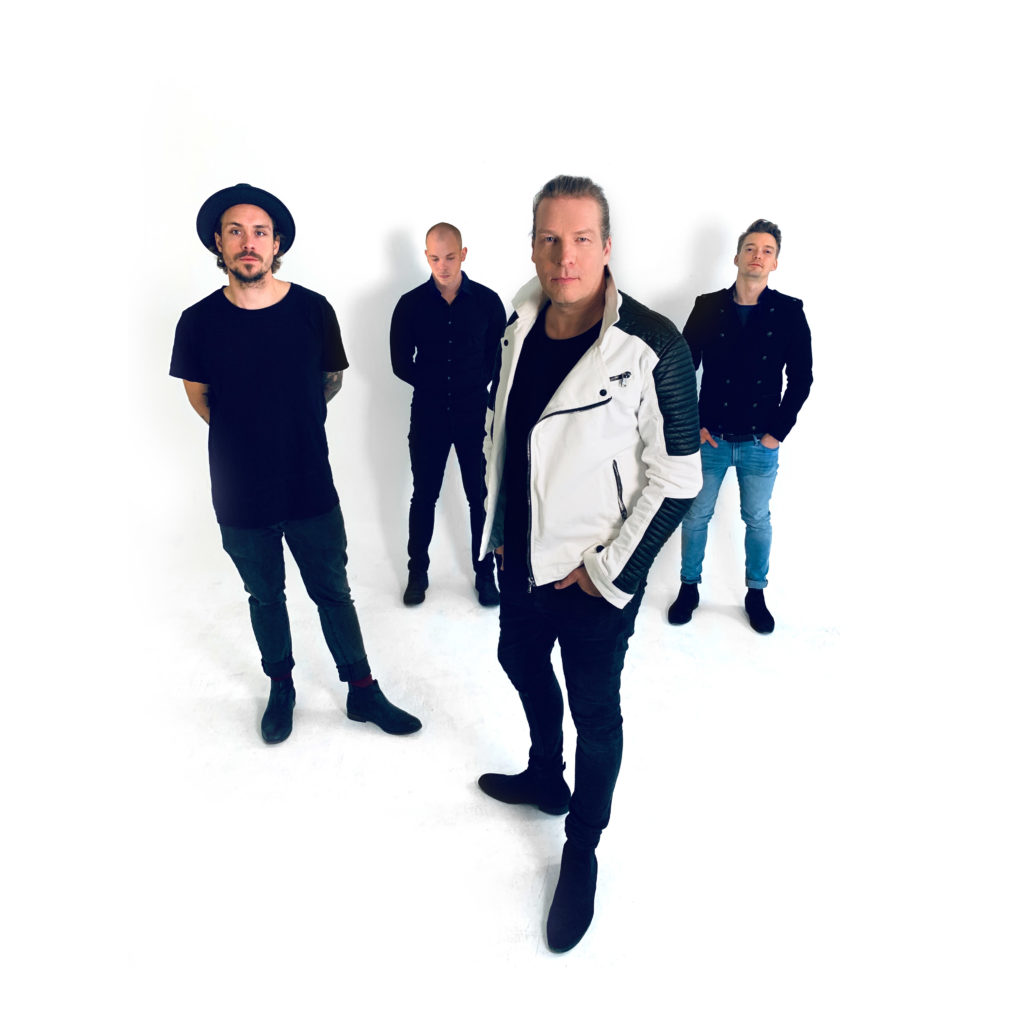 Other highlights from the fifteen-track extravaganza include the quirky bass-line and considerate questioning of Anyone Awake? Its delicacy rising towards brightness and energy is again quite striking in the context of the whole project.
Unpredictable World seems to also follow this manner of thinking, this route in the journey, beautifully well. Another instrumental explosion for a breakaway, retro synths of distorted, powerful origins, combined with a chorus of voices.
The sudden pace and siren-like intensity of A Stream Within A Stream stands out for its vocal distance and the striking use of contrast between layers. In addition, the sudden pace and uplift of A Phantom Conversation afterwards is something that urges you to delve in more than once.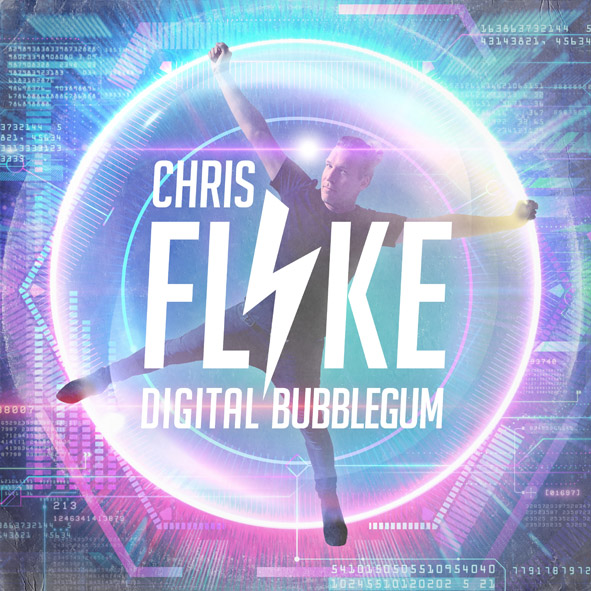 Complex by design and more complex still by topic, Digital Bubblegum is far from the surface level lightness implied by its title.
Loaded with topical depths and personal reflections alike, the album has a timeless electronic sound and plenty of catchy hooks, but also prompts a level of consideration that lingers after listening – Elephant in the Room is a fine example. Some well-placed instrumentals allow your thoughts to roam free in between moments. A pleasure to lose yourself within for a while.
Check out Chris Flyke on Facebook & Instagram or visit his Website. Check out our interview here.