Following the release of his brand new single and video Invisible Man, we caught an interview with long-time artist and producer Chris Flyke to find out more about his creative journey, how lockdown has been treating him, and what his plans are for the future. Here's the conversation in full.
* * *
Hi Chris – thanks for the chat! For those who don't know, how would you describe your sound and style as an artist?
Hey, thank YOU for this conversation. Well, I'm extremely influenced by 80s Music, especially the NEW WAVE Period. I'm totally fascinated by the groundbreaking influence of Analog Synthesizers and how that completely changed the music scene and listening habits of people.
On my new album Digital Bubblegum I mix theses styles up with current vibes and styles to create something unique and reflect that to the present.
What can you tell us about the single Invisible Man – what prompted you to write this, and how did you come to collaborate with Annie Heger?
The whole Album is about the rise of the Digital World and its influence on our society and people's behaviours. One day, I sat in a small café and watched people going by and I noticed an incredible number of stylish people, that didn't seem authentic and real and their styling looked like a mask. Their true nature seemed invisible to me. And I decided to write a song about this.
A couple of years ago, Annie Heger and me played in a band together and we're still close friends. I asked her to do some vocals on some tracks and one day we created this stunning Vocal-Part, which is now a kind of cornerstone for this song!
How did the paternoster lift idea come about for the video, and what was it like to shoot this?
My guitarist and me were standing in a lift one day to go for lunch
and the song was just finished. In this lift, I remembered that 'paternoster' elevators are still active. I imagined our whole band playing the song in all these single cabins! Then I figured out, where you can still find these old lifts, and experienced that there are still over 14 lifts in Hamburg. Then we discovered every venue and finally found the one where we filmed the Video.
Shooting was a little difficult, cause there was just this small time window, where we could film it, because it is still used non-stop! So we did it week after week in the last year. Finally I had the idea for the plot, to include a REAL Invisible Man, and this scene we filmed with my mother, who was perfect for this because of her height. All in all: it was extreeeemely funny to create this video, I will never forget this!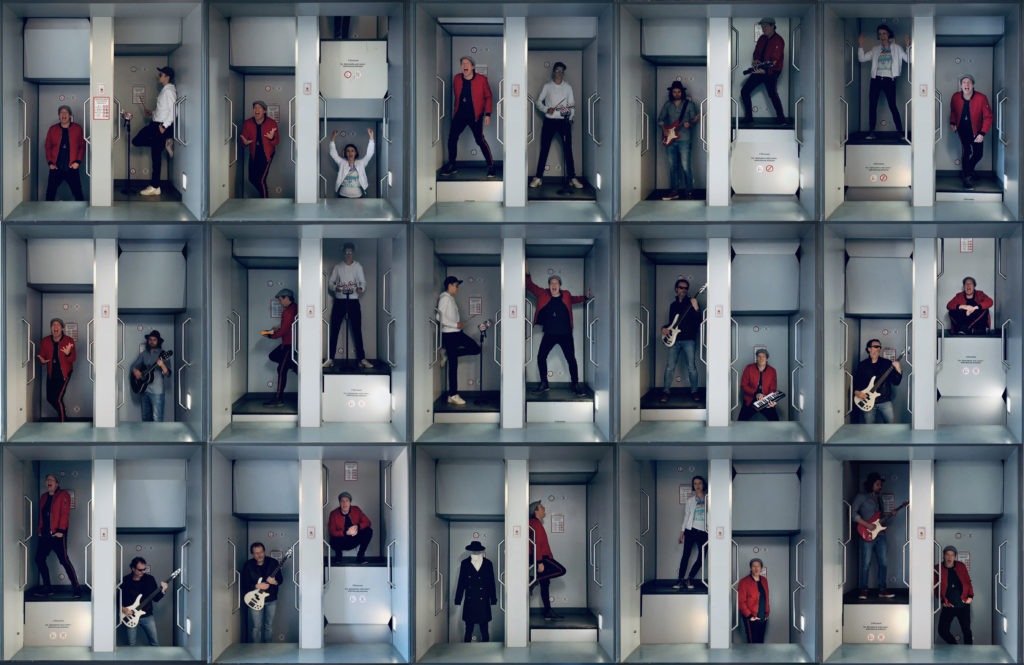 Who or what first drew you towards synth-pop and electronic dance music?
I was always deep into SynthPop as a child. I think my cousin Ulli was a big influence. She is 4 Years older and this is huge when you're a teenager. She had all these cool records and I began to love this style. 20 Years later, when I was a DJ, I dicovered HOUSE-MUSIC. I worked in an Agency as an Art Director and my boss was a famous DJ in that style. I started to develop in that direction. It was a fantastic period for electronic music, cause Producers began to use Samples from the glory Days of DISCO and create something totally new.
What's the live scene like where you are for this kind of sound, and what does a live show look like from you – full band, solo set-up, props?
I do have a band – Julian on Guitars, Kai on Drums and Björn on Bass…. and I play some synths myself and of course do the Vocals. We fortunately had the chance in February to play a Gig in a cool LiveClub called LOGO in Hamburg. We filmed it and released it as a Live-EP shortly after the lockdown came. There's a great chemistry between us. Check that out on YouTube or streaming Platforms.. Its called Chris Flyke Live at Logo.
What would be your dream event or venue to perform at?
I would love to play at a Festival like Coachella! Or do a support for one of my heroes…. DURAN DURAN for example.
You've worked with some notable names on the scene – what's been your most memorable or impactful experience as an artist so far?
I'll never forget the IMPACT on the image of an Artist, when you do TV appearances like THE VOICE! I was working with PERCIVAL before he appeared in the first Season and accompanied him through this rollercoaster ride. He was famous from one day to another. Big Time!
You're currently finishing up your third album – what can listeners look forward to from this project?
At the moment I'm finishing and mixing 12 maybe 14 Tracks. It's gonna be a colourful journey from NewWave to Indietronica.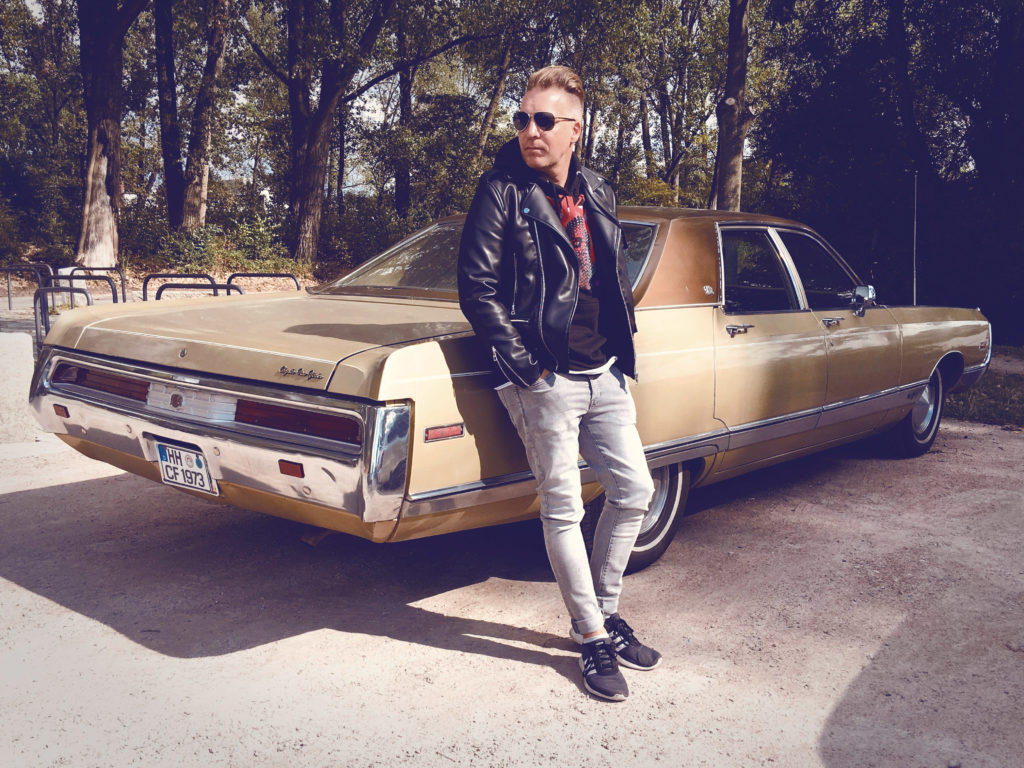 What's something you've managed to get done during 2020's lockdown that you hadn't found time for previously?
I actually did the final mix and cuts of the LIVE EP and also the Cuts for the INVISIBLE MAN Video cause I do these things mostly on my own.
And what are you missing most theses days?
I extremely miss hugging my parents. And … wooahh I also miss SWIMMING! Here in Hamburg, the gyms are still closed.

What are you looking forward to the most in the coming months and years?
Finishing the Album and also the Videos! Many of the songs were already finished last year and I have captured a lot of video material. For PHANTOM CONVERSATION, I filmed a lot in VENICE, where I was on vacation in September last year, and I also did underwater-scenes for a song called JONAHs WHALE. For my next Single ANYONE AWAKE we captured great impressions on the canary Islands.
If you could change one thing about the music industry, what would it be, and why?
I would definitely change the fact that you don't need to pay for a livestream. It's still a disaster that someone who has worked passionately on a song for months gets less money for a song than for a cup of cappuccino. But I think that ship has sailed.
There are also advantages – you can do a lot on your own these days. But people's appreciation is still lacking. Well … that's the way things go.
What's next for you?
I'm gonna figure out some cool Tools for my Logic (music application). I discovered some really cool new Plug-Ins that could be very helpful and inspiring for the final touches of the Album. And I will do some Club Remixes for Invisible Man.
What are you most looking forward to when the lockdown is over?
Well, hugging my parents …. and definitely playing Live Concerts, and DJing! The entertainment industry has suffered incredible! I hope our society has not forgotten that, when normalcy is back!
* * *
Find & follow Chris Flyke on Facebook & Instagram or visit his Website.