Chris Flyke's return this summer strikes with a clear air of high energy and synth-soaked euphoria – the nostalgically titled and brilliantly awakening DELOREAN OVERDRIVE is every bit as infectious and addictive as its title implies.
Regardless of the cultural implications for a moment, this is one hell of a catchy dance-pop hit. The verses and the production introduce things fairly well, but the drop to the hook is where the power really kicks in – a huge moment that lights up the room and proves immediately engaging.
The sudden optimism, the groove, the vocal switch to higher, more passionate realms, all invites audience participation in an instant – you know the melody, the way things are going, the lyrics, and you can't help but get involved.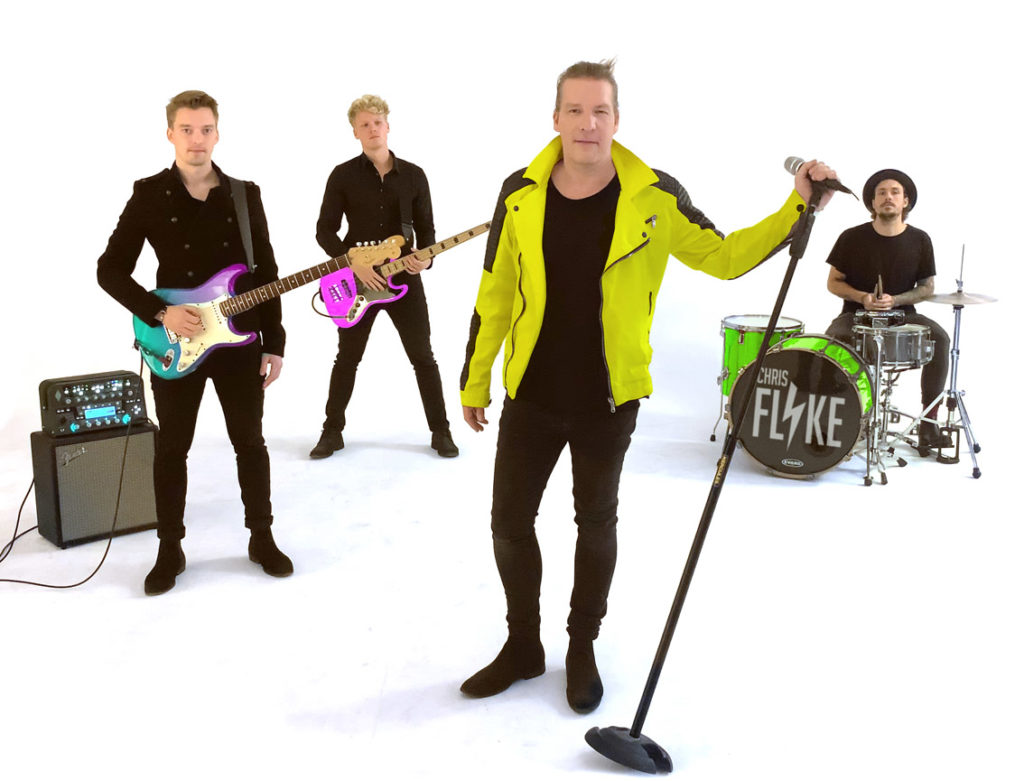 Weaving in that cultural aspect now, the clear cinematic reference and the appropriately retro arrangement and visuals to match, DELOREAN OVERDRIVE is a must-hear for dance, disco and pop fans far and wide.
Well-written, short lines and a heavy beat, likable progressions and a simple, satisfying chorus – the release proves an easy highlight from the Chris Flyke catalogue to date, and marks the start of a mighty new chapter in the act's career.
Not too many bands, if any, are making this type of music at such a professional level right now. Well worth a listen.
Check out Chris Flyke on Facebook & Instagram or visit his Website. Check out our interview with Chris Flyke here.