Something decidedly different emerges this week. Michigan alternative rock outfit Bog Wizard take listeners on a uniquely crafted journey through a role playing world of fantasy and fierce musicality.
Let the spoken word intrigue of You Decide draw you into this Dungeons & Dragons inspired arena, right before the classic metal and progressive rock weight of Submissions in Defiance introduces you to the full-throttle creativity and passion of the band.
The drum sound on this project is superb, that raw yet distant clarity creates a live feeling that's been wholly missed in recent months by most of us. Throw in some brilliantly expressive, distorted and reverb-soaked guitars, and an interesting vocal chant of sorts, blending melody and scream, and the song effectively kicks off this new world of depth and artistry in a bold and refreshing way.
Bog Wizard have amassed an impressive following with their music, and it's easy to see why when you submit yourself to this album. The tracks have an epic set-up to them, evolving in unpredictable ways, progressing from misleadingly light rock to gritty and intense metal within the walls of a single track. No doubt a live show is where the fans can really connect and lose themselves.
As the project goes on, power-chord progressions lead the way – highlights including the mellow-paced yet passionate Tarrasque. The band utilize both instrumentation and vocal moments well, including the contrast and space between each. This is true between tracks, too. City In The Mountain adopts an almost acoustic, grunge-esque swagger of a rhythm and mood, before exploding into the vibrancy and intensity of, perhaps, the city life. The mood and the use of lightness and dark here works brilliantly.
Then as we move through Shapeshifter, heaviness and energy, a faster vocal line, take the reigns, right before the somewhat more colorful, instrumental story-teller Gnarled Cane kicks in – a personal favorite, creative yet satisfying, unpredictable yet atmospheric.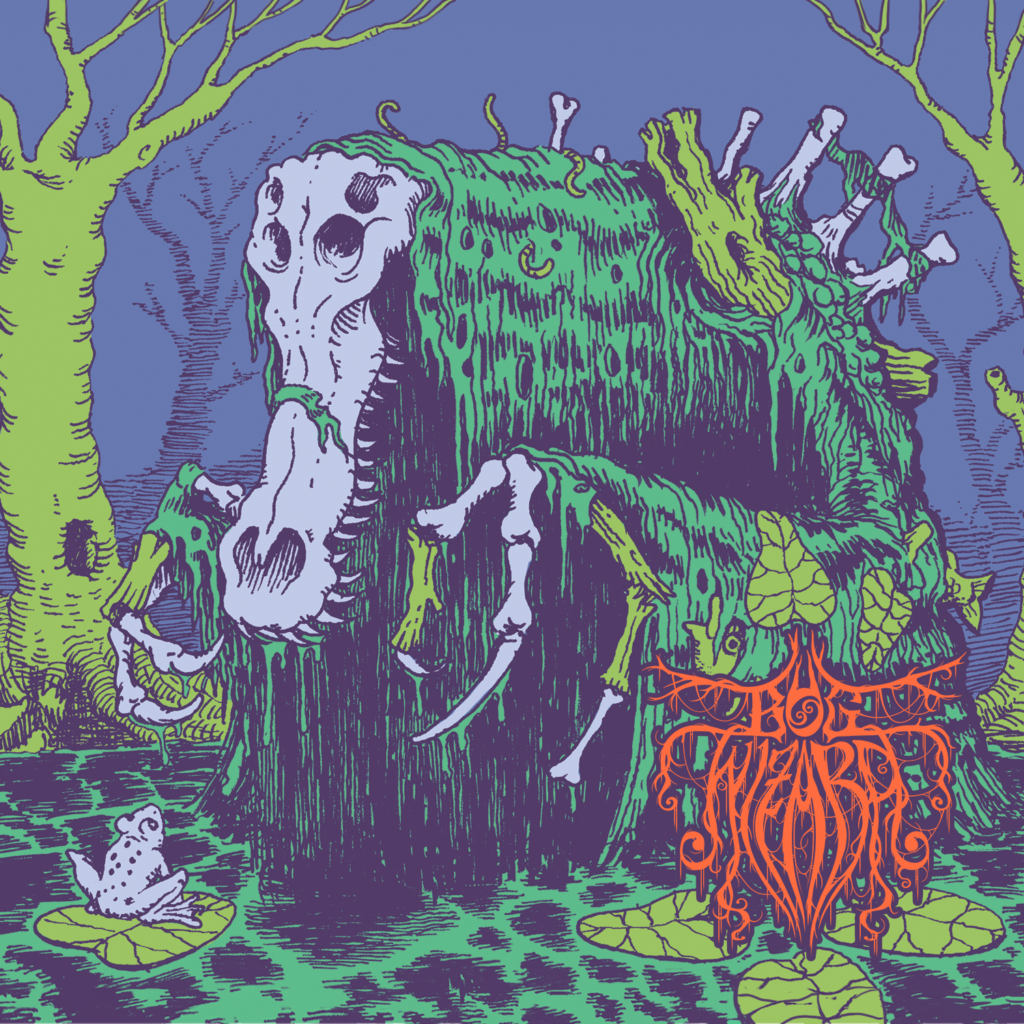 Ben Lombard, Harlen Linke and Colby Lowman make up the band, and their unity and passion is unquestionably clear throughout this project. The finish even sounds authentically live, a moment captured in time, with each musician pouring their absolute everything into the delivery.
The latter half of the album sees gentler moments like Fear The Crown lay bare further scene-setting and poetic observations. The Wizard in The Bog adopts a cinematic ambiance with natural detail hinted at earlier in the album. Heavy bass-work and a striking riff contrast well with the sound of water being churned – then come those drums again, the whole thing crashing over you like waves.
The Orange Goblin kicks up the pace, injecting a hit of faster, harder rock instrumental to really get the pulse racing, and contrasting this with finely chosen moments of thick sludge distortion and weight. Then there's the welcomed crackle of Fireside, Bog Wizard again setting the mood with pristine attention to detail – another stand-out for its display of versatility and briefly tribal, acoustic calm.
At the very end, Bog Wizard stretch their heavy metal wings to a bold and undeniable degree. (And Stay Out) roars into the room for just a few seconds, before the official single that is Swamp Golem hits the scene with fierce riffs and powerful drums. A head-banger by all accounts, with a superb musicality that's easily recognizable. A great way to go out.
All in all, From The Mire is a clever and impressive arrangement of conceptually united originals, showcasing superb musicianship, and a somewhat nostalgic sound but with fresh, intriguing songwriting. Fans of Dungeons & Dragons as much so as those of Black Sabbath or The Wounded Kings in particular will undoubtedly find this a worth-while journey to embark upon.
Album Out July 3rd – Grab it via Bandcamp. Find & follow Bog Wizard on Facebook, Twitter & Instagram or visit their Website.