Catchy and colourful riff-work kicks up an indie-rock fuss, before we delve into a compelling vocal journey of Americana-like progressions and story-telling. Blue Beam bring poetic imagery, passion and style to the modern scene, with the uniquely uplifting, beautifully harmonised and confronting Chicken & Waffles.
Far from the quirky alternative track its title may imply, there's a soulful depth to Chicken & Waffles that not only captivates but rightfully provokes consideration of one's own battles with the demons.
The song gathers momentum with grace and precision, evolving through the ferocity of hard-rock during its central section, with fast-paced guitars and drums colliding to bring us into another creative shift; that of a mildly psychedelic overtone.
Things resolve and return faultlessly afterwards, igniting a sense of nostalgia for the experimental and structurally interesting sounds of a simpler era.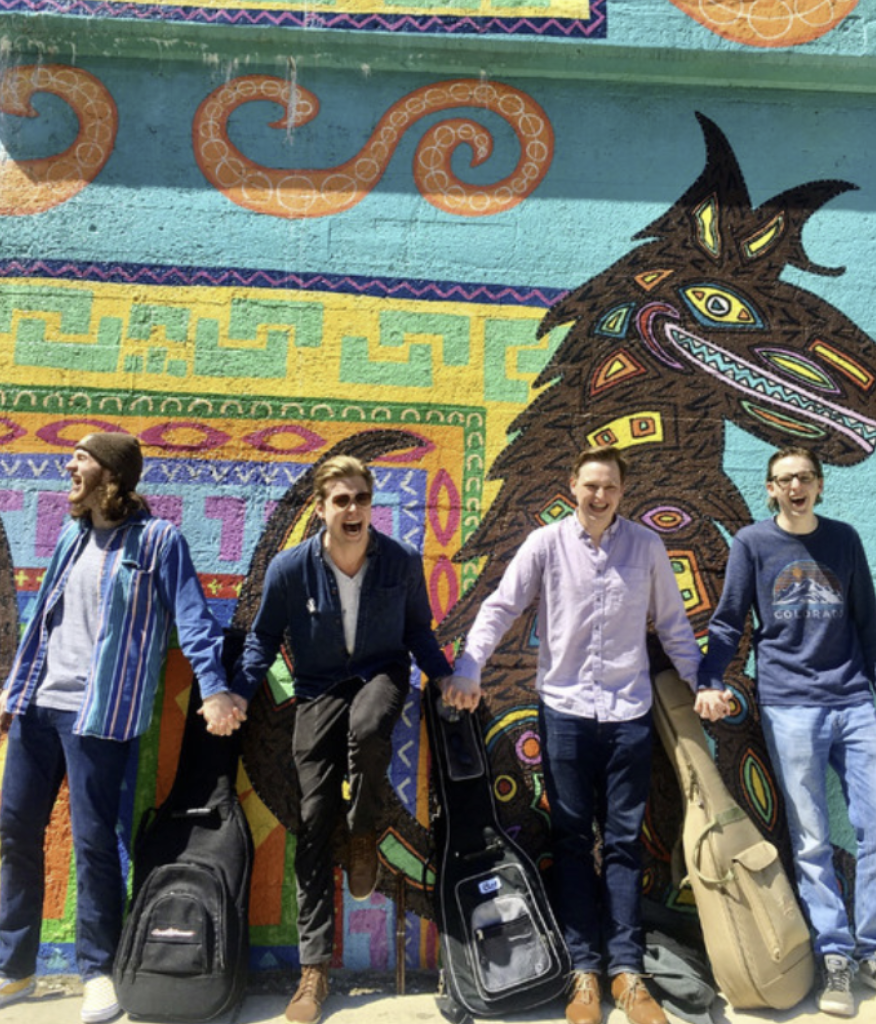 The post-six-minute release wastes no time at all, and refuses to outsay its welcome – on the contrary, you're likely to still wish this was longer; or immediately replay it once the experience comes to an end.
Stunning vocals drive the front end of Chicken & Waffles, but so too do these profoundly revealing, self-exploring lyrics and reflections on life – not to mention the absolute unity of the band as a whole; superb rises and falls, changes in direction and mood, harmonies and flickers of character all completely connected to the moment and the intentions at hand.
Fantastic, one of the best songs to light up 2023 so far. I look forward to hearing more from Blue Beam.
Check out Blue Beam on Instagram or visit their Website.