Big Hair Girls are an act comprised of sisters Lizzy Lightyear and Venus. Their latest video, entitled Dope Girl Magic, presents something that is – I think it's fair to say – a little different from the average indie offering.
The idea for this video was inspired by an artistic desire to create a comic-book-like visual story line to work hand-in-hand with their energetic and empowering songwriting and performance style. The result is something that has clearly had a hell of a lot of thought and effort put into it, and it makes for a fully entrancing couple of minutes as you witness the unfolding plot.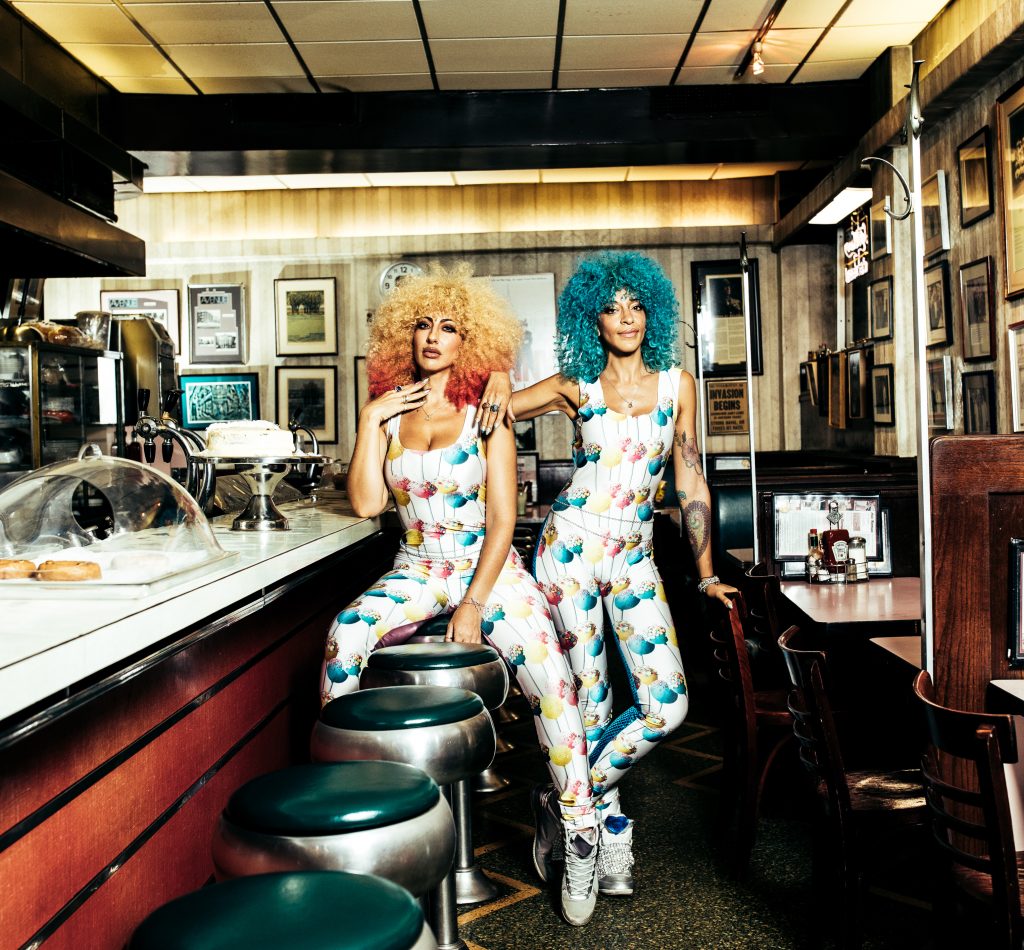 The video for Dope Girl Magic is as bold as it is colourful, and the same goes for the personalities and images portrayed of the leading ladies themselves. The fun and optimism that has gone into this project is matched flawlessly by the sheer professionalism and attention to detail. This means that it works in the way that any unexpected pop hit should – it captures your attention, and you're likely to remember it from here on in; even after just a single listen. The added benefit is that you get to thoroughly enjoy and be entertained by a movie-like video that works in unison with the music. This sort of thing is rare, particularly at such a complex and well thought out level. Absolutely worth exploring.
From a songwriting and production perspective, Dope Girl Magic showcases a powerful pop single – the music is huge, infectiously energetic, bright, multi-layered, memorable. The finish makes for a crisp and intense audio experience, which, for the pop anthem fans in all of us, is unavoidably enjoyable. In the right kind of setting, this sort of track could draw out the most motivated or enthusiastic you, and by all accounts – this is exactly the effect the duo were hoping for.
The Dope Girl Magic video was entirely conceptualized, written and produced by Lizzy Lightyear, Venus, & their director Cidney Hue. Find & follow Big Hair Girls on Facebook, Twitter & Instagram. Visit their Website for more information.