Contrasting dreamy guitar arrangements and optimistic grooves with a passionately gritty, distorted vocal devotion, Bangor Transit Authority delve fearlessly into heartbreak and loss, with their poetic, post-punk album of originals Living Ghosts.
Openly dedicated to telling stories inspired by the town that raised them, the album talks of heartbreak, loss and betrayal, of seeing loved ones destroyed by drugs, and generally witnessing their beloved Bangor evolving into something of a ghost town.
The opening song A Sailor's Thirst immediately grips the listener, and introduces their sound on a clear and meaningful high. As things progress though, the style is far from limited to a single pathway. The sudden melodic appeal and bluesy swagger of A Dangerous Man highlights this early on. An easy stand-out, bettered only by the equal melodic embrace and increased emotion of JW.
By this point, the band and the project have enveloped the listener, utilising contrast masterfully between moments of quiet contemplation and those of outright desperation and lostness. In the same instance, the music is beautifully presented, and the leading vocalist drives with a born-to-perform tone and presence that increasingly connects.
The project goes on in this way, incorporating subtle hints of organic guitar, even funk, alongside painful stories of the inescapable lure of intoxication; and its ultimately heavy impact on those who fall victim.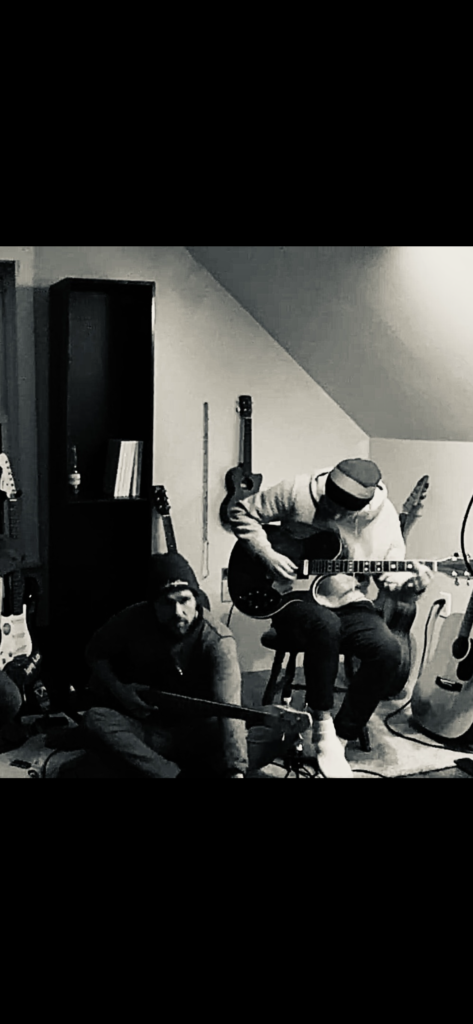 With lashings of reverb, distance and intimacy united, and a plethora of different instrumental sounds to back things up, the live show consistently appeals. Nostalgia and a more contemporary experimental style walk hand in hand. Orochimaru Fugue State is a fine example, a song within which the verses draw vocal comparisons with Highly Suspect's own Terrible Johnny.
The music is a relief to let scream out on your behalf, it calms you in the very same instance with melodic softness and warmth. The second time you listen, the lyrics reach out in a whole new way, and that makes Living Ghosts precisely the kind of timeless go-to that real music fans tend to crave.
Favorite Way To Fade Away is another highlight, vulnerable and hypnotic in its delicacy and conviction to the heart and soul of the writing. There's also a touch of grunge to the riff and rising ache of UR A LIAR, the album's closer. In full though, there's plenty to explore within, plenty to feel heartbroken about and also, in many ways, understood by. The humanity is pure, and the music is enchanting, and impressive.
Well worth a few spins this year, and hopefully the band are out on tour pretty soon.
Follow Bangor Transit Authority on Instagram.