Continuing their artistic voyage into universal realms, Andrea Pizzo and band offer up a two-track EP of uninhibited creativity and boldly interesting, dedicative origins.
Among The Stars features a stylish arrangement and passionate rock vocals – Andrea's voice reaching impressive yet natural peaks within the progression, as the lyrics take on the depths of existence and our evolution from man to machine.
Vocally we get a focus on humanity's fascination with space travel and technology, musically we get a bass-thick sense of character and warmth. The trio that is Roberto, Andrea and Riccardo put in equal parts artistry throughout the uniquely expressive, structurally interesting track.
The latter half in particular veers off into a choir of voice and experimental sound-design, the story changing direction as the drum tumbles through a sense of rising anticipation – right before the final rise up to passion and the subsequent fade off into a hypnotic, almost Gospel-style yet sci-fi-kissed outpouring.
"The song is dedicated to the women, men and robots who have conquered and will conquer space."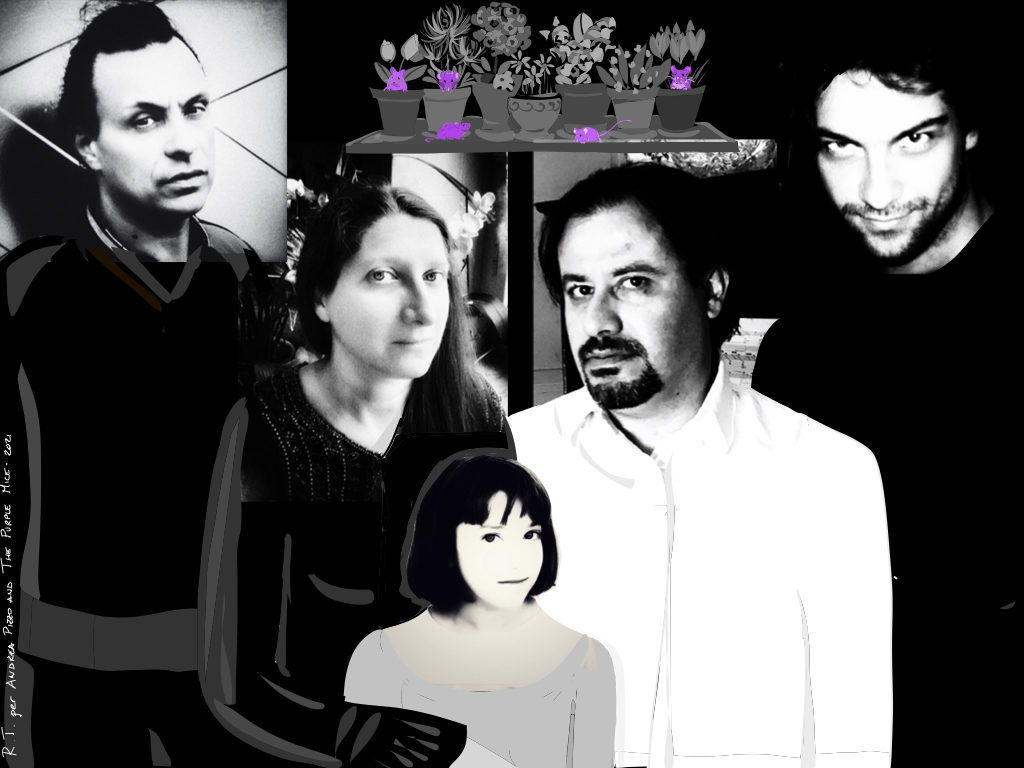 Also included in the release is the composition Jupiter And The Galilean Moons. Already intriguing by title, the introduction follows on well – fragments of astronaut-esque, distant vocal recordings and dramatic strings create a nostalgic arena of cinema.
As the track progresses through its near ten-minute lifespan, we find ourselves immersed in a world of neo-classical, orchestral exploration.
The piece is crafted in five parts, a stunning collaborative journey that blends historical space events with passionate expression vocally and instrumentally across a series of moments.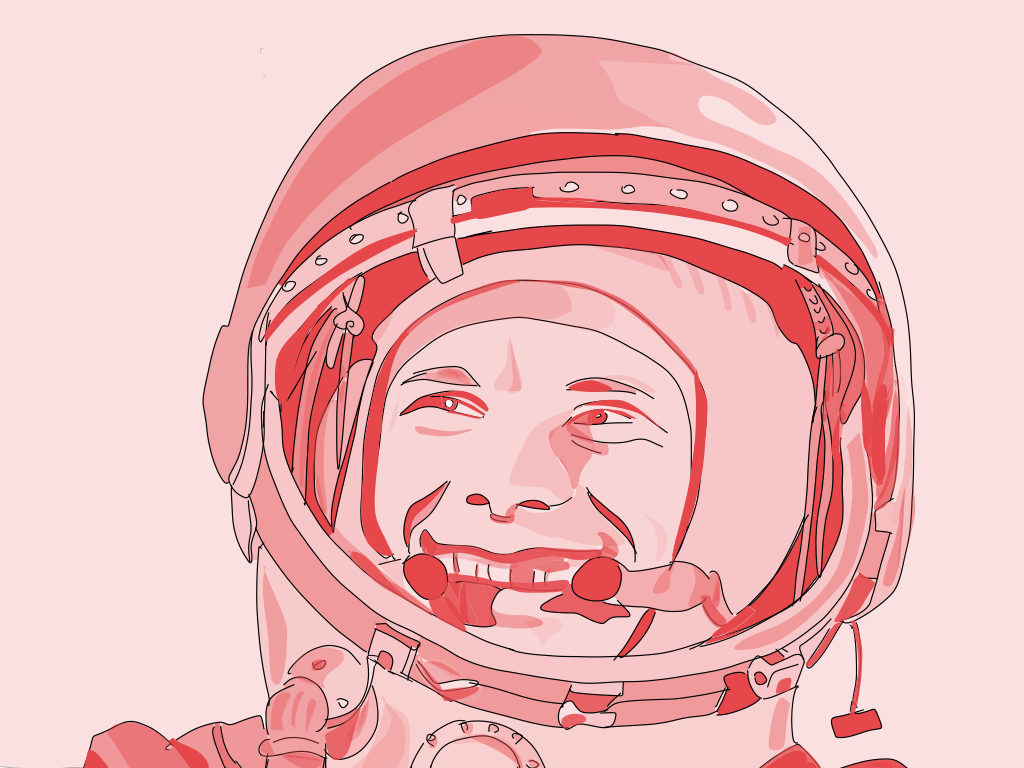 "Roberto's magnificent arrangement opens with Raffaella reading Galileo Galilei's Sidereus Nuncius, a treatise from 1610 which marked the abandonment of the Ptolemaic theory, in which Galilei announced the discovery of the Medici satellites (Io, Europa, Ganymede and Callisto).  This part is dedicated to Galileo and the planet Jupiter. "
Things progress from intense, energising and complex to simple, calm and intriguing, as the creative venture proceeds to envelop listeners and deliver a world of history and humanity and profound considerations of the limitless extent of our universe.
Always incomparable by topic and design, Andrea Pizzo and friends bring both the musicianship and conceptualisation to greater heights than ever with this project.
Both videos were drawn and edited by Raffaella. Check out Andrea Pizzo on Facebook, Twitter, Instagram & YouTube or visit his Website.