Having never stumbled upon A Cat Named Felix before, his sound is something I feel like I've been missing out on. He brings to music a deep vocal tone and a level of passion not unlike those of Hozier or Rag'n'Bone Man. The difference, however, is that there's something unbelievably personal and revealing about this particular track, the video too – as well as something uniquely creative in the production – that effectively leads A Cat Named Felix down some new, previously undiscovered pathway.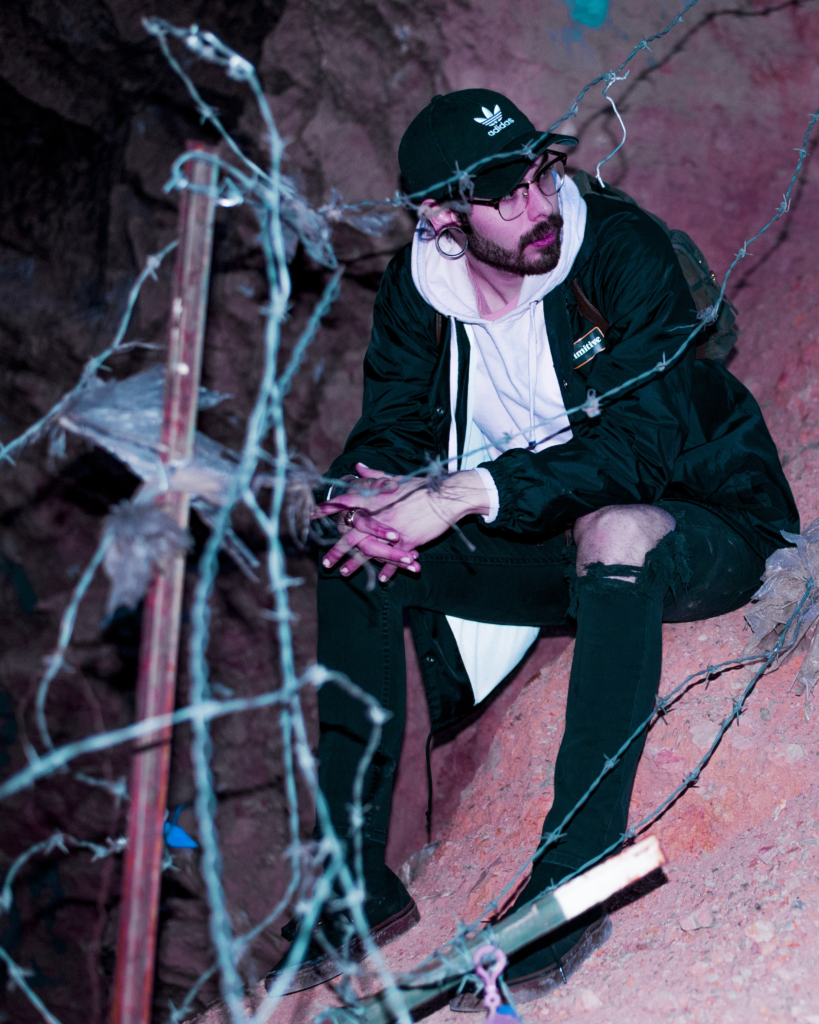 Blake Wisner produced the song Dirty Skies and the Devils Advice, a pretty big role to fill considering that the song is so thoughtful and passionate, and that it holds the potential to connect with a hell of a lot of people who've felt similar feelings. Maybe some of the ideas within are the sort that we know we're in line with, but we haven't been able to put it into words or express it quite so strongly. Enter the artist – a creative more than capable of exploring those inner struggles and external barriers in a manner that is poetic and clever and provocative. In my opinion, the choices Wisner has made with this track help seal the deal in it being of its own sense of character and approach entirely. There's no value in following what others before you have done – take inspiration from what connects, sure, but go your own way regardless.
The final product here is something that stands out for so many reasons. Maybe the vocal effect is unexpected, a solo acoustic version is intriguing for sure, but there's plenty of room for that afterwards. The development or evolution of the track is beautiful, seemingly hopeful then notably melancholy, toying with your emotions as the lyrics and the heartfelt, desperate vocal outpouring offers equal uncertainty and sadness. There's a darkness and weight to the mix, there's attitude and angst, and nothing is faked or there simply to fill a gap. A brilliant single and I look forward to hearing what the future brings from both artists involved.
Download the track via iTunes or stream it on Spotify. Find & follow A Cat Named Felix on Twitter & Instagram. Find & follow Blake Wisner on Twitter & Instagram.