Sven Fredriksson is the lead singer and songwriter from the band The Fall Of Ego. He recently shared a deeply personal story online about his difficulties during early life and the ways in which this affected his creativity and his music. We were honoured with the opportunity to interview Sven to find about more about it all. Here's how it went. 
* * *
Hi Sven. Thank you so much for reaching out to us, sharing your music and your story, and for your time today with this interview – it's greatly appreciated.
First of all, I'm so sorry to hear about the difficulties you faced in the past – yours is a pretty harrowing story, from childhood trauma to running away from abuse. Thank you for being so open about your experiences.
Where in the journey did music first connect with you, and how has it helped you in the long run as both a music fan and an artist?
Music and specifically singing has always been a great love of mine. My Grandfather was a Tenor in the local operatic society and sang all over the country. They reckon I picked up a little of his DNA!
I used to get into trouble a lot at school, but when I started to focus more on my ability to sing, things started to make a little more sense. I had a challenging upbringing, and so being able to release negative emotions through both writing and singing was a vital lifeline for me.
Music has always been a huge part of my life, from listening to my Mum's old vinyl collections of Pink Floyd, T-Rex, Jethro Tull, Beatles, Led Zeppelin and The Who at a young age, to developing my own tastes early on in life, which included The Stone Roses, Happy Mondays and so on. But my tastes are varied and I also had a great love of Rap and listened a lot to Public Enemy and NWA. Looking back now, I think the Rap side was where I related to that rebellious side of me that I have always had. I believe that this is also where I picked up my love of deep bass lines, which I use in my own material.
I think that connection is so important in music. To be able to reach out and connect with your audience is the ultimate success in music for me. I write from the heart about things that effect us all at various points in our lives, both positive and negative. What I experienced in my early life and indeed up until now does put a lot of things in perspective. I use these experiences to write the most passionate and powerful music I can. In this way, not only do I hope to connect, but also to share something of value and give the listener something they will appreciate.
In your article you spoke of Depersonalisation and De-realism – mental health issues you've experienced as a direct result of childhood trauma. You described it as like living in a constant dream or movie-like state. Does this condition affect your creative process or your musical performances, and do you think there is something about seeing the world in this way that directly affects the art you make and possibly gives it a unique perspective or sound?
That is a good question!
I am still trying to solve this puzzle, but I can honestly say that if it were not for the experiences I have had in life, however negative and destructive they were, I would not have written or even write the songs I write now. We all have our crosses to bare, but what I have learned in life, is that even in the darkest moments there is light, and when you focus only on that, then the light takes over and the darkness leaves. Its easier said than done, but one of my biggest messages to anyone going through pain in any shape or form, Physical or Mental, Personal life or Career, you must believe in yourself, and redefine your weakness as what sets you apart from every one else. That is what is so special about you.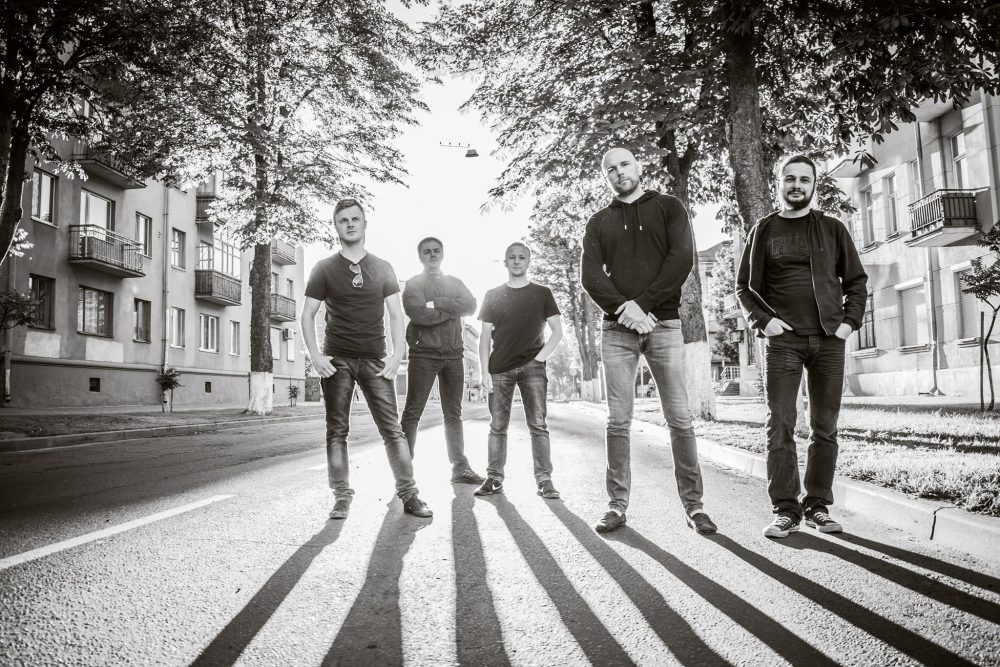 You've stated that Ian Brown is a long standing idol of yours – what was it about him or his music / lyrics / performance style that reached out to you?
Actually, I would say that overall, The Stone Roses and Richard Ashcroft are my idols for different reasons.
The Stone Roses album is a masterpiece. You'll notice I use the word 'is', as for me this album will stand the test of time for many years to come. When I listen to that album, I hear four talented artists, an album full of great songs, passion for the music they played and also the detail that went into the production. When I recorded my album, I looked to The Stone Roses album as inspiration, and I am very happy with the results.
Richard Ashcroft, for me, is one of the greatest Singer/Songwriters of our generation. You can hear the passion he brings to his music in both the band The Verve, and his solo work. In terms of writing and front man, he is definitely my idol.
Who or what else have you found inspiring and motivational over the years?
I would say my Daughter. Your mind set changes on 'doing this for yourself', to 'doing this' to prove that dreams can become reality, and following your passion is truly living.
Why do you think music is one of the rare mediums that transcends all of our human labels and lets us share a common interest and passion regardless of our backgrounds or differences?
Because music is for the soul, it's that simple. We can all relate when you are coming from the soul.
Where did the name The Fall Of Ego come from?
I have experienced over-inflated egos in earlier bands, and it's something I believe is inherently destructive if left unchecked. Don't get me wrong; a little bit of swagger here and there does not hurt anyone. What I am talking about is the ego that becomes out of control.
How did you come to write One Of These Days – what came first in the process, and how do you hope it will be received by listeners?
I wrote One of These Days to remind us that we can and will overcome any challenge in my life no matter how small or great the challenge. The song was not specifically about my own experiences growing up, and the video could easily have depicted another scenario such as a sportsman trying to achieve greatness, a child being bullied, but I chose to use my own experience as an example of a challenge and also to highlight this area of concern that other children may be going through.
I should point out, that the video was a very difficult process as it brought up a lot of emotions from the past, but I also felt that it was a story that was meant to be told, and in doing so, also became a cathartic experience for myself.
What advice would you give to anyone who is feeling trapped in a bad or even dangerous situation?
Never be afraid to speak to someone about it, or reach out for help. Be strong and believe in yourself no matter what you may be being told. You know in your heart what's right and what's wrong. Follow that.
What are your plans for the near future – will you be touring, recording more material, collaborating? Any other creative ventures?
We are hoping to tour next year throughout Britain and Europe on the Festival Circuit. I am sure we will have some personal dates set as well throughout Britain. This will be announced in due course. The focus at the moment, is releasing the album on 17/11/17. After that, I plan to work on more material for a second album.
I do have a side-venture, collaborating with Punxsoundcheck who are an electronic production team headed up by DJ John Taylor. I DJ myself from time to time, and have always had a fondness for the House scene. We have recently created 3 remixes of the three releases we have at the moment (One of These Days, Out of Reach and World in Disguise), and hope to create an album under the name Ultra Ego early next year. Its just a bit of fun, but the tracks are sounding awesome! Big and Bassy, just how we like it!
Is there anything else you'd like to say?
I think the only thing left to say is "Thank you" to you, for taking the time to read my story, and that I hope you enjoy listening to my music.
Peace and love,
Sven
* * *
Find & follow The Fall Of Ego on Facebook, Twitter & Instagram. Visit their Website for more information.