Artist and songwriter Milly Mercury returns this season with a brand new album of uniquely interesting covers.
We caught up with Milly to find out more about the song choices, her brand new single Beautiful Baby Girl, her plans moving forward, and plenty more. Here's the conversation in full.
* * *
Hey Milly, lovely to catch up – and a pleasure to hear the new album, Sunshine Flower Power! This is quite an eclectic collection of covers – was there a thread between them, or are these just a few of your favourites?
There's a thread between them in the sense that they give the Sunshine Flower Power theme along with being my most adored songs throughout my childhood and adulthood. Every song on the album is near and dear to my heart. I released the cover album on my birthday and I wanted to dedicate it to myself as a birthday gift. It's the ultimate musical gift of self love.
I created this album because I wanted to make the world happy, filling it with sunshine and flower power, sharing the happiness I feel when I hear these songs. I wanted to transport the listener to the past, and allow the younger generation of listeners to be introduced to older classics that they
probably wouldn't have been introduced to because the choices are a bit eclectic as you say.
What made you decide to cover and indeed open with the French single Le Temps De L'amour?
I've been studying French on the language learning app Duolingo. I've visited Paris with my boyfriend the December before the pandemic hit and that's the photo I used of us kissing next to the romantically blurred image of the Eiffel Tower in the background.
The French cover song is by Françoise Hardy, a French singer from the sixties I looked up to growing up for her chic androgynous fashion sense and just effortlessly cool motorcycle riding and French singing. My dream was to sing in French just like her. The rhythm of the song makes me jive and I love the vibes of the song so much. That's why I opened with it.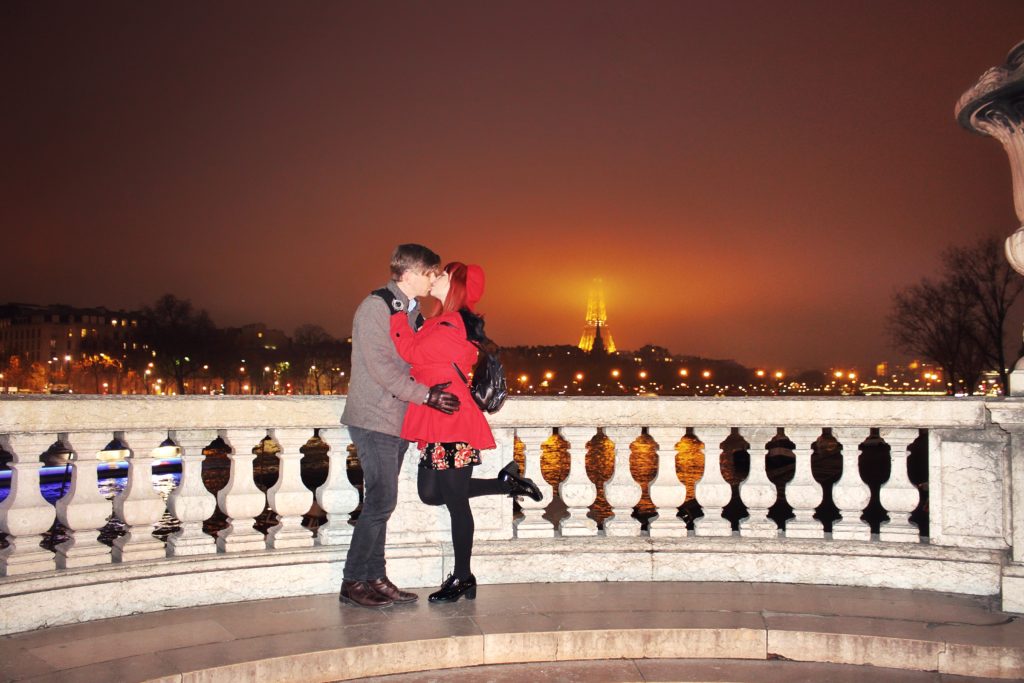 Which of the tracks is your favourite to perform live, and why?
My favourite to perform live is Chelsea Hotel No. 2 because it makes me feel so much nostalgia. My fave part to sing is "I need you, I don't need ya" because it makes me feel longing when I sing it. I love nostalgia and this whole cover album brings me much of it.
Where do you find the eclectic, somewhat beneath-the-radar music that you tend to enjoy and cover – was this something you grew up with?
It was! I grew up listening to these songs and I would stay up at night listening to music with my earbuds in, drowning out the world and dreaming in my own. I feel spiritually connected to music, it's always been my first love. My father is a composer and I grew up around music creation.
Music is an heirloom to me. My childhood was filled with dreams of being a singer. I wanted to be a mermaid and a singer and there was nothing anyone could do to convince me otherwise.
When I released the album on September 19, 2021 on my birthday, I shared my new release with my father. You must understand that I spent my whole life looking up to him and I felt so honored to hear his compliments on my songs. His opinion mattered the most. I felt like I finally completed my mission of the musical heirloom he gifted me (his musical talents and creativity passed on), the will and musical inheritance I was born with came to a completion. And that makes me feel so connected to my father and his musical legacy.
Where would you direct people who are looking for some alternative musical gems?
I would direct them to Stereo Stickman 🙂
Nice – Thank you 😉
Tell us about the single Beautiful Baby Girl – did it come to you naturally in the moment, or did you plan to write it? How did your family react on hearing the song?
The song Beautiful Baby Girl came to me naturally in the moment, the day before my niece Penelope was given birth to. It started out with me thinking the baby was a boy, but after the tumultuous labor that took a whole day, I changed the lyrics from bundle of joy, a beautiful baby boy, to precious as a pearl, a beautiful baby girl. (But I did write a boy version about my friend's
newborn son Sebastian, and I performed it at her baby shower.)
My niece Chloe helped me film a video of me singing Beautiful Baby Girl in 2015 when the song and baby were born. My family reacted wonderfully to the song, I got to bring my ukulele to the delivery room and serenade little baby Penelope as she heard her first song, a song dedicated to her that welcomed her into the world.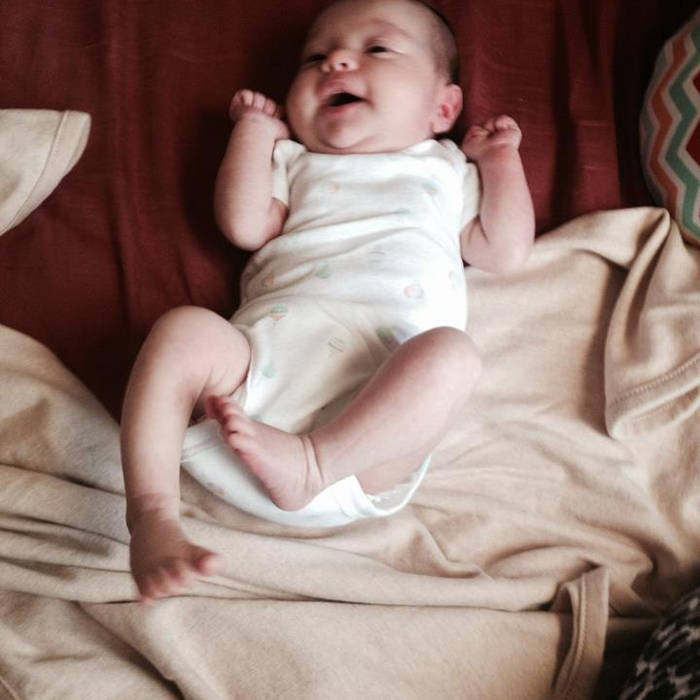 There's something special about songs written to mark a beautiful moment, such as the birth of someone new – they seem to stand the test of time so easily.
Does this one feel different for you to perform, and did the event and the writing inspire you to seek out beauty in other parts of life, or to approach music differently?
This is the most beautiful song I've ever written because it marks such a beautiful moment that I will forever cherish, getting to witness the birth of a beautiful baby girl, my niece.
The line of the song that is everyone's favorite according to the live reactions when I've performed it is "you have tiny hands and tiny feet" because it's such adorable imagery.
I've also added a version of it called beautiful baby bear in my children's book Beethoven the Bear that includes a lullaby sung to little bipolar bear Beethoven, who is half honey bear and half polar bear who struggles with sadness and being a blue bear but realizes he is welcomed in the world as himself, a beautiful baby bear, no matter his label. The book is a children's illustrated book available on Amazon.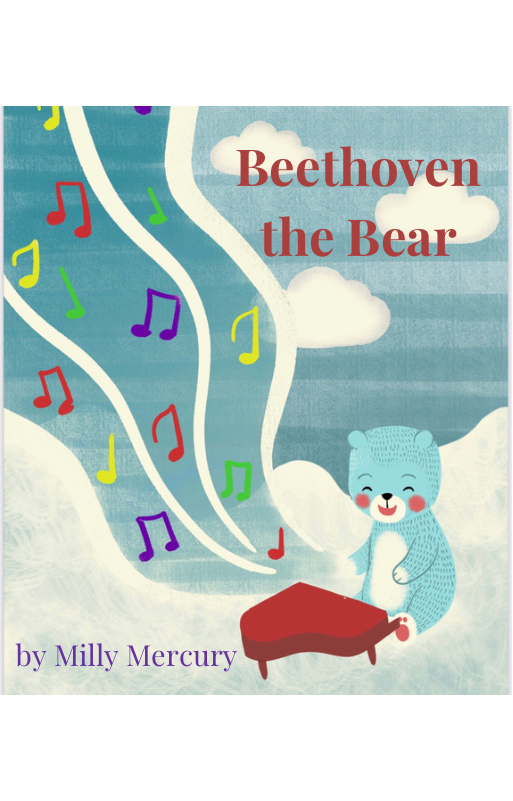 Who's the puppy in the art-work?
The puppy is Meeko, an Alaskan Klee Kai, or miniature husky. He is my favorite puppy in the whole entire world. He will forever be a puppy because he's a mini husky, so he will always have a baby face, just like me. I'm his auntie. His mom/owner is my best friend and soul sister Giao, aka Baby G.
I know Meeko's not a baby girl but the song isn't about him. It's just a cute cover photo that makes me so happy so I made it the cover photo of the song. I wanted the cover art to be deciphered as possibly being about a pup because they have tiny hands and tiny feet too! But it's dedicated to newborn babies.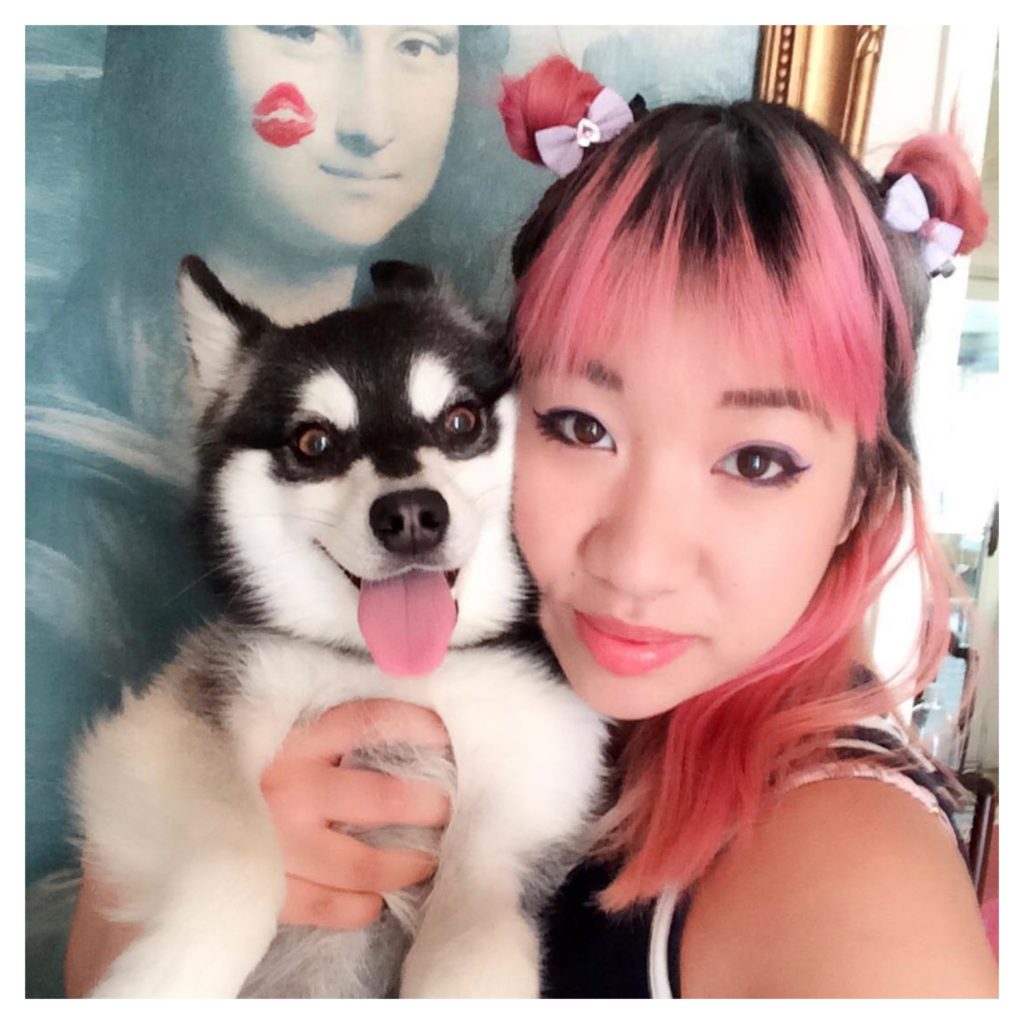 The song Beautiful Baby Girl was released on your birthday. What advice would you give to your childhood self?
I would tell her that I love her and to not ever forget that she is loved and accepted just the way she is. I want to tell her to not be afraid of her mind because there's nothing wrong with her. I want to say that there's nothing she needs to do in order to be loved because she is a princess, the daughter of a King. Jesus is King and loves and accepts her because she is perfect.
I want to dedicate the song Beautiful Baby Girl to every baby girl, every little girl in the world, every teenage girl, who thinks she's imperfect in the eyes of a cruel Instagram model obsessed world.
I want her to not restrict her eating habits to try to be something, to be something unreachable because perfection is an evil idea that is a lie. That voice that tells you you're not good enough, not pretty enough, not skinny enough, I want you to tell that voice Bye Felicia because she is lying to you. You are beautiful, baby girl. Just the way you are. You were born beautiful and you still are beautiful.
I dedicate the song Beautiful Baby Girl to every baby girl, young and old because I believe in old souls but old is not ugly, old is just a more advanced and different version of the same self. I can't wait to grow "older" because I know that my physical body and face will age gracefully, because in my heart I am a baby girl, a beautiful one. Listen to the song and tell your baby girl that she's welcomed in this world.
Given the themes of your last project, has your music or your life as an artist changed in any particular way, since we last spoke?
Yes. I finally got to sing with Tom Waits. Not exactly. But I included my favorite Tom Waits song Green Grass in the cover album Sunshine Flower Power because as I said it was a dream to sing with him but since that seems near impossible realistically, I sang his song instead. It's my father's favorite track on the album, though he says he loves all of them.
If you could collaborate with anyone at all, past or present, who would you choose – and why?
I would choose Lana Del Rey because I love to sing her music. I feel such an emotional connection to her singing and her lyrics. Her music gives me the sense of longing and nostalgia to a place I've never been before, but it feels as so I have. I just love her because I feel she is misunderstood and I feel I am as well. But to understand an artist is like deciphering the Da Vinci code.
There is nothing more exciting than to create beautiful art that inspires the world and the art can be deciphered in many ways but only the artist themselves can really know their creative expression. I love Leonardo Da Vinci. And I believe that Lana Del Rey and Leonardo Da Vinci have much in common, they are both geniuses and Lana is a Renaissance woman. Her works of music will be as admired as much in the future as the Mona Lisa.
Also, doesn't Lana Del Rey sound like the female name version of Leonardo Da Vinci? Lana has built a legacy that will surpass time and will be revered as a creative genius in centuries to come.
There is no artist in the world I love more than Lana Del Rey. She stands up for who she is, no bull shit. And that is so fucking inspiring. I love you Lana.
Is there anything else we should know?
Yes. I have a single called Hey Sam it's Delilah and it's a remix of Hey There Delilah in the perspective of Delilah. I wanted to give Delilah a chance to tell her side of the story and sing her song. It was inspired by the biblical tale of Samson and Delilah. I relate to Delilah because I attended beauty school and I cut my boyfriend's hair. It's just symbolic for how a woman can be
selfish at times and choose to create weakness in her man by "cutting his hair" but I think that Delilah deserves forgiveness and Samson forgave her, even though the world did not.
When recreating the lyrics, I made sure the remix rhymes with the original in every verse. My favourite lyrics are "I got you a cute birthday card, it has little hippos and little rhinos I also got you a new guitar, it's made of wood, what would a wood chuck if he could, my word is good" because it's so silly and light and my favourite memory at the zoo is of Tony the hippo, I watched him learn how to swim when he was a baby and my boyfriend gifted me a stuffed animal hippo that I named Humphrey.
I love my boyfriend Alexander and in many ways he is my Samson because after I cut his hair and brought him to his knees (like the song Hallelujah), it made him stronger and it made our love stronger when we both survived the hardships of my mistakes. Delilah never got to inspire Samson into being a stronger man, but in my version…she does.
* * *
Check out our previous interview & follow Milly Mercury on Facebook, TikTok & Instagram.