Following the release of his stunning new album Islands, we caught an in-depth interview with Philadelphia-based artist and songwriter Jameel Farruk to talk about his musical journey so far, the process of making the album, and his hopes for the future. Here's the conversation in full.
* * *
Hi Jameel – great to be able to chat with you, thanks for your time, and congratulations on the new album! What can you tell us about Islands – how long has it been in the making, and how does it feel now that you've shared it with the world?
Hi, Rebecca – It's a pleasure to be able to chat with you as well! Thank you for taking an interest in me and the music.
Islands has been about two years in the making. Writing and recording the album went fairly quickly. I began writing all the songs in December of 2017, and we had the record fully tracked by July of the following year. We decided the album should have a broad sonic landscape. A good deal of time was spent in post-production. I feel good about what we accomplished. I'm thrilled to finally be able to share this record with the world.
What's your songwriting process been like for these tracks, and is there an underlying conceptual connection between them all?
This album was written mostly on the fly. At the time, I was traveling through Southeast Asia on a month-long trip. Most of the original ideas, lyrics, and melodies, were created using the voice and notes apps on my iPhone. I would later assemble all these bits and pieces into usable material and songs when I returned home to Philadelphia. It was an enjoyable way to go about writing this record.
The album and songs are merely a collection of stories from my travels. Also, being these songs were pieced together out of several incomplete ideas, most of the songs evolved into these little vignettes over the more traditional verse, chorus, bridge, rinse, and repeat. This was unintentional on my part, however, I'm happy this ended up being the format.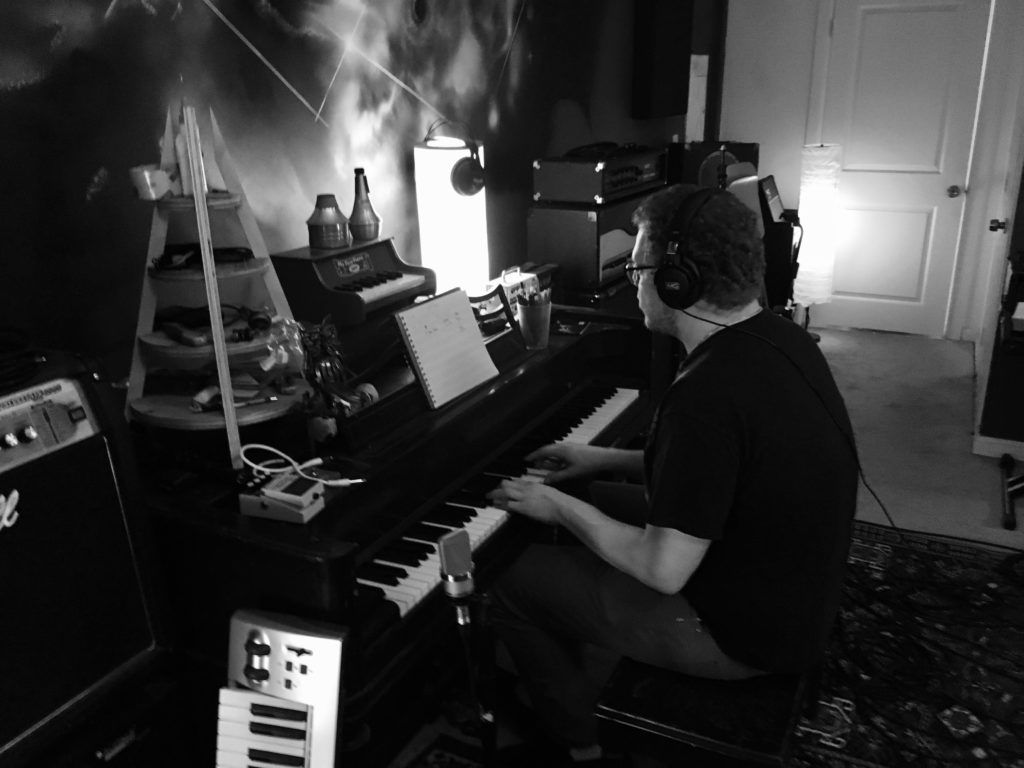 Who else was involved in helping you achieve this particular sound?
I have beautiful friends who happen to be gifted musicians and talented engineers. We've been making music long enough now to have found chemistry in the studio. We communicate well with each other and generally figure out how to leverage the musicianship, equipment, and software we have in the studio to achieve a desired result.
While I do write all the songs, and yes, the album is released in my name, it's important to me that everyone know that some of my favorite concepts and execution on this record had nothing to do with me. It's the musicians around me who made this record pop. Everyone injected a ton of creativity, individualism, and tireless effort into bringing these songs to life.
Will you be touring the new project, and if so – will that be as a full band or purely solo?
I have yet to become a touring artist. Playing music is not currently my primary profession. Making records and releasing new material with some level of consistency has been a good way to keep the momentum going and feed the love of music. I do think it would be really wonderful to have the opportunity to perform this record live and as a full band. I'm open to an opportunity to make it happen.
What's the live scene like for this kind of music where you are?
Philadelphia is a great city for any type of performer and music fan. We embrace artistic diversity.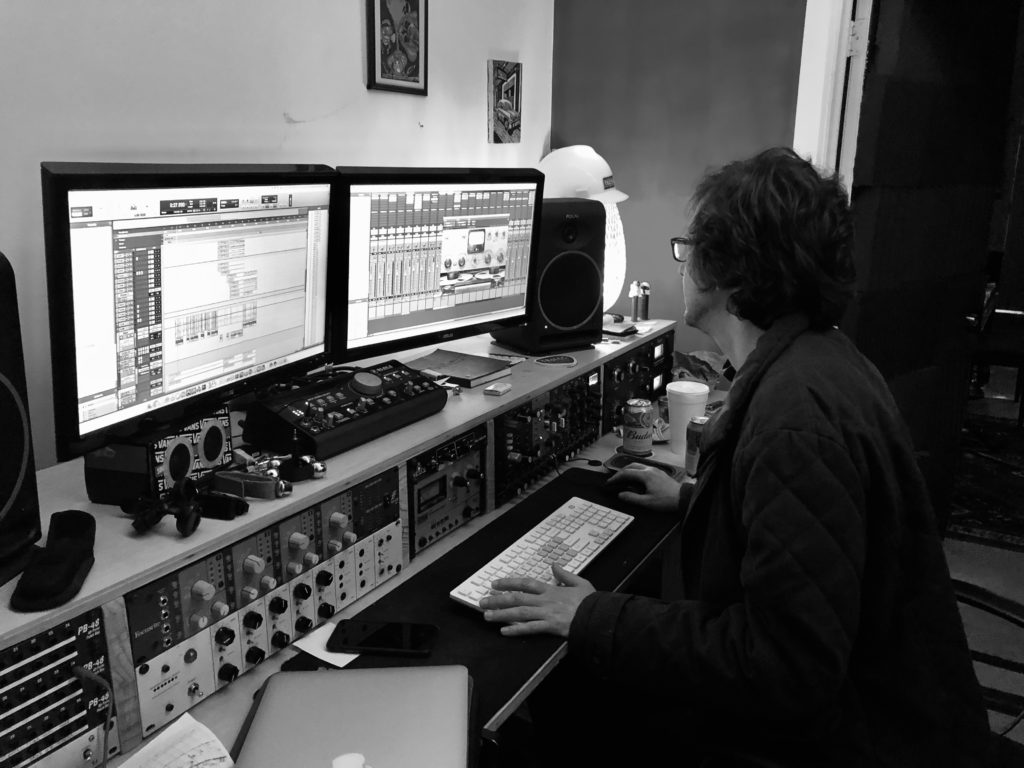 How did the song The Lost Ones come to be?
Going into the recording session, we had already established that this was going to be the last song on the album. The song is made up of a front and a back half, and we wanted to treat the back half as if it were its own and final performance to the album.
Being that the front half plays out as its own sort of trance, we felt the back half should launch the listener into a state of organized chaos, ultimately rendering them with a feeling of triumph. Again, the back half was to be its own performance and we were highly determined to make it work, to make a statement, and to stick the landing.
I was traveling from Hong Kong to Hanoi with my friend, Ryan. We arrived in Vietnam the day before Christmas Eve, staying through to a few days after Christmas. I felt inspired to make the front half of this song sound Christmassy, but in a way that is more trippy indie folk than holiday cheer. So, we borrowed a few elements from traditional Christmas songs and bent them to work in our favour.
For example, we took advantage of the jangliness of the banjo and sleigh bells to make the mood sound airy and bright. To create contrast, rather than go for a clean and crisp acoustic guitar, we used a sort of fleshy approach to plucking the strings. This replaced some of sonic optimism with more of an emotive touch. The bass line was sung, and we doubled the main vocals in an effort to simulate a sort of subdued, Christmas caroller ambiance.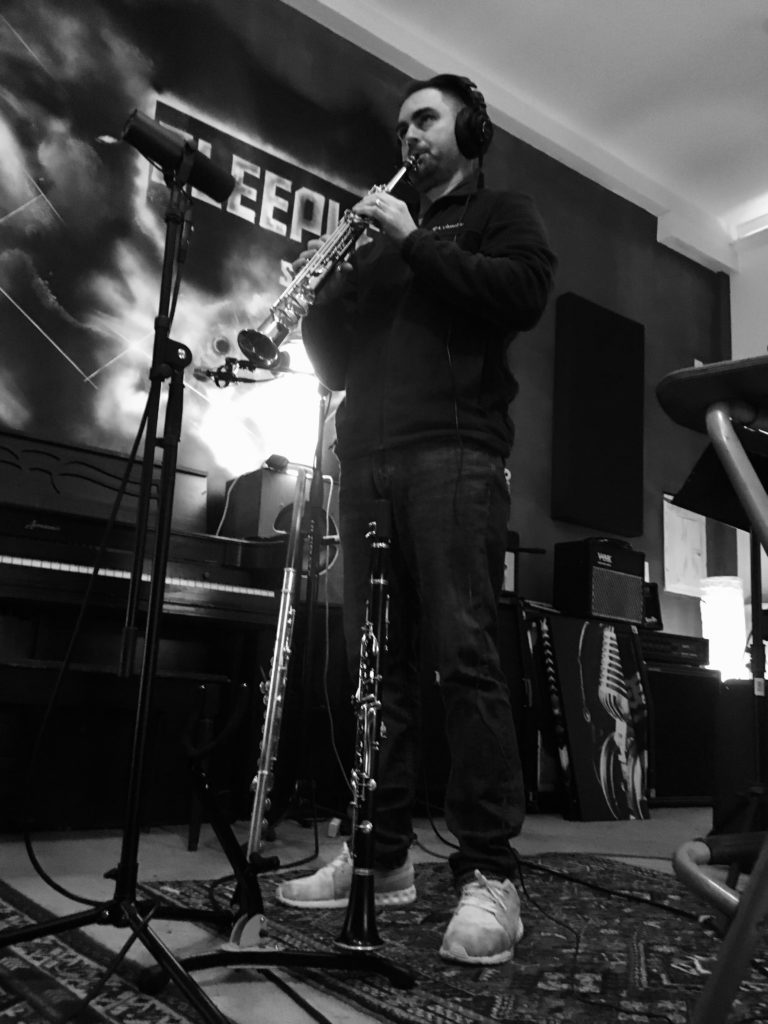 Adam Laub and Lucas Kozinski are the two brilliant minds who are responsible for why I feel this song is percussively unique and interesting. Luke played all of the hand instruments during the front half of the song. We layered and treated a variety of the usual suspects – shakers, the tambo, maracas, a rain stick, and a few other characters – but it was ultimately these odd sounds Luke created from using his own stomach as a conga, and swooshing a paper bag over a coffee table, which made for this added depth of flavor. It was like Luke was sticking a knife into the beat and purposefully creating this injured dissonance. I remember watching this all go down from the control room and feeling absolutely floored.
Once you get to the back half of the song, Luke remains on stage while Adam is introduced . We decide that Adam and Luke should both simultaneous play asynchronous drum beats across two separate drum kits. This was a nice little trick that gave these drum parts some wiggle room to be able to push and pull one another.
I've long been a fan of how this offbeat drum sound was used by D'Angelo oh his Black Messiah album. Emulating this technique has been living in the back of my mind and something I'd been wanting to try for years. I feel like Adam and Luke not only delivered, but they truly nailed these parts with great instinct, feel, and bravado. I'm so glad we did this.
Lastly, we reintroduced variations of the arpeggiated synths we'd used in some of the earlier songs. I think in doing so, I feel like it brings back some level familiarity for the listener, and we add some much needed stability to balance the tension between the two drum kits. And finally, I feel like the sum of all these parts propped us up to be able to close out the song on a homerun note. We stuck the landing.
Who do you turn to when you need to listen to some calming or inspiring music?
I find calm and inspiration in catching live shows. Watching an artist recreate and adapt what they mold in the studio into a live performance is always a rewarding experience. To take it a step further, when an artist can project their music in a way that connects with the audience… well, that's something remarkable in itself. I just saw Devendra Barnhart perform over the weekend. The show felt spiritually empowering.
Which song means the most to you – which comes to mind if you're asked to recommend or perform just one, and why do you think that is?
The song that means the most to me is the song that I'm writing and working on at that moment. That's always the first song I want to play for you.
What is it about music that draws such passion from you?
I have a joy for creating music. It makes me feel good in a way that I never felt was possible. I'd also like to think that with each album and song, I'm growing. I become a more illuminated version of myself with each attempt. It's the journey music creates for me which fuels my passion toward it.
If you could collaborate with anyone at all, past or present, who would you choose – and why?
At this moment, I would love to work with Dann Hume. He's a gifted producer and engineer. I've been particularly impressed with his work across the Sticky Fingers catalogue. He's proven to be somewhat of a wizard of an engineer. He's confident, creative, and takes risks that pay off. So yeah, Dann, if you're reading this, hit me up!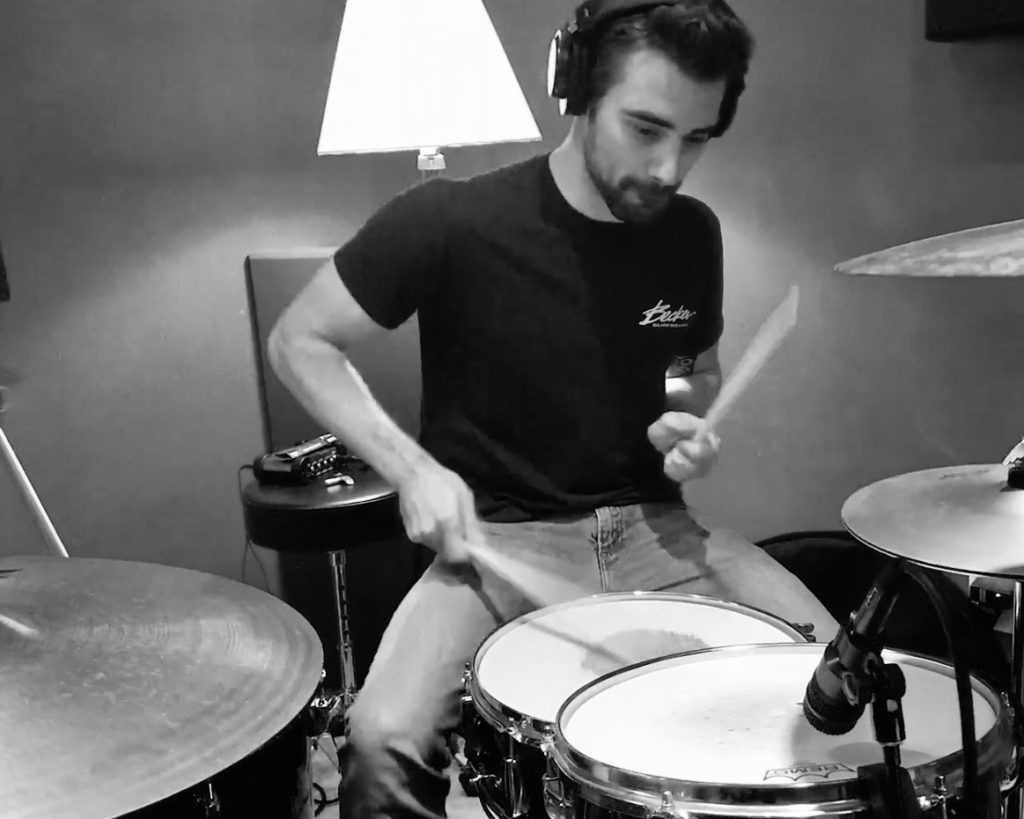 What's your plan creatively throughout 2020?
We began working on another project half way through mixing Islands. I'm still writing it and we've only tracked one song so far. It'll most likely be an EP, but who knows.
I also have two separate collaborations going on at the moment. One is with my friend and artist, Nathan McKaskle. We've started what's shaping up to become somewhat of an indie pop duo. We got to work on writing and recording together a few months ago. It's been great!
I have another project I'm working on with my friend and fellow musician, Jason O'Mara. Jason has been composing parts and playing brass and woodwinds on my records for a few years now, including Islands. We've recently started a side project together and I feel that it's shaping up to become something special.
If you could sit down to lunch with anyone at all, who would you choose, and what would you ask them about?
My maternal grandfather. He's the one grandparent I never had the chance to meet. He passed away long before I was born. It's important to me to know my own history, where I come from, and to know people who helped shape my story. I'd ask him to tell me about his life.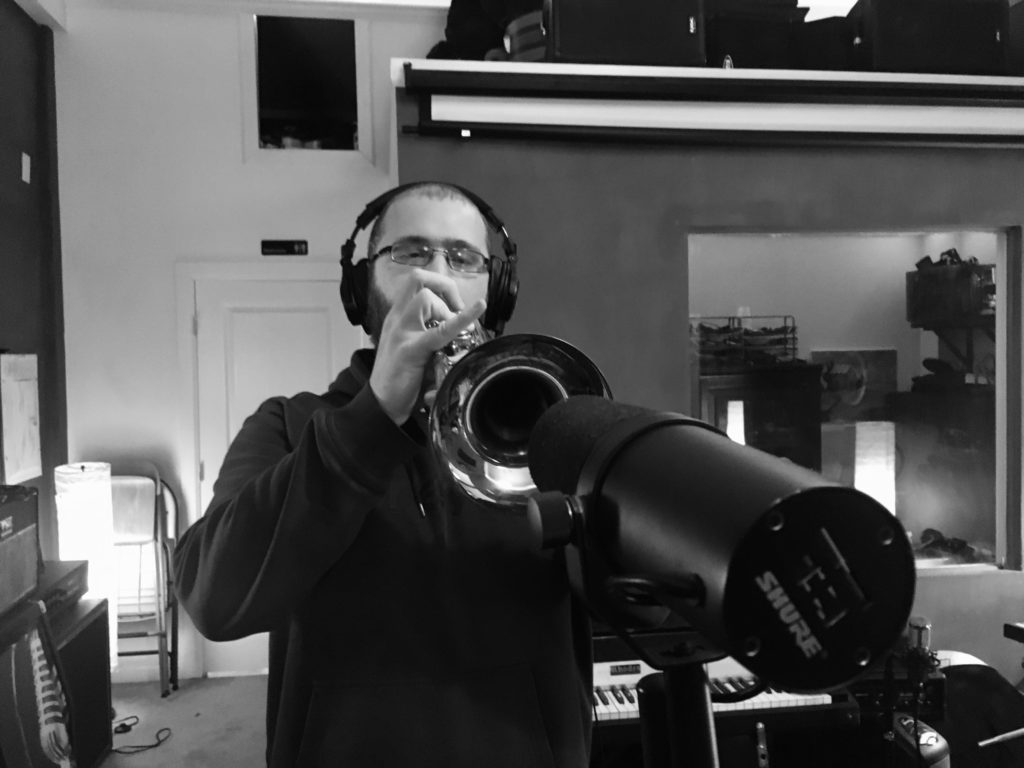 What's your greatest aspiration or goal as an artist?
At the moment, I just want to keep making music. I hope it never wears on me. I fear I may someday lose the ability to write songs. Fingers crossed that never happens. I genuinely hope my music brings joy to anyone who listens to it. I understand that the art I create is not for everyone and I'm okay with that. It would be nice if someday someone were to step up and become a custodian of my songs. While I'm certainly destined to die, I hope my music finds a way to play on forever. That's the ultimate goal.
Is there anything else you'd like to say?
I'd just like to say thank you! It's so nice to have been given a platform from which I can share a little about myself. I appreciate you taking an interest in me. Thank you for asking real and genuine questions.
Stereo Stickman, and other media run by your like minded peers, provide a great medium for us lesser known folk to have another avenue to share our work. This interview has been empowering. Thanks again, Rebecca! I appreciate you.
* * *
Download or stream the album here. Find & follow Jameel Farruk on Instagram.