Jacob Dye is an artist and songwriter whose recent single Slow It Down caught our attention with its gorgeous concept, soothing melody line, and increasingly passionate performance from the singer & musician himself. We were blessed with the opportunity to interview Jacob about his creative journey so far & his hopes for the future. Here's the conversation in full. 
* * *
Hi Jacob, great to be able to speak with you – thank you for your time. To give people a better idea as to where your sound comes from, who are some of your musical inspirations?
I love to listen to a lot of types of music. I'd say the artists that draw from directly, though, are Oh Wonder, Hozier, Sleeping At Last, Ed Sheeran, Twenty-One Pilots, Kaleo, Bruno Major, Zach Winters, X Ambassadors, Amber Run, and Birdy. Sorry, I know it's a long list but I really do love and admire all these artists. But, other than artists that I stylistically draw from, I'd say the phrase "inspiration" definitely applies to my voice teacher, Theresa Yow-Black. I'll probably mention her a lot in my answers to these questions, but she has been my closest and most reliable mentor. She referred me to my first producer. She heard my first song. She's always been there.
How long have you been recording, writing and performing?
I started very young. I have no idea when I started playing guitar, cause I was just a little guy, but I started writing when I was 12, which was about 8 years ago now. My mom forcefully enrolled me in voice lessons after I wrote my first song. At first I thought it was super-lame, but now singing is by far one of my favorite things. I'm glad she dragged me every week to practice. I started performing not too long after starting those lessons, so maybe 6 years ago. My recording is fairly new, by comparison. My voice teacher thought I was ready to record in the summer of 2016 but I didn't think that I was quite ready. I'm glad I waited. In summer of 2017 we recorded Beautiful EP, my first release.
When did you first know that music was your purpose and not your passion?
Right before I released my first EP, we went through the process of picking a producer. We ended up recording with Sweekman Productions, and my vocal producer, Sarah Kelly, was a Grammy-nominated writer. When she heard the songs I wanted to record, she told me I was actually good at writing music and that I had a fantastic voice. I'd heard things like that before, not to be pretentious, but hearing from her was really inspiring to me. It made me believe that I could actually achieve something with the music that I loved to make.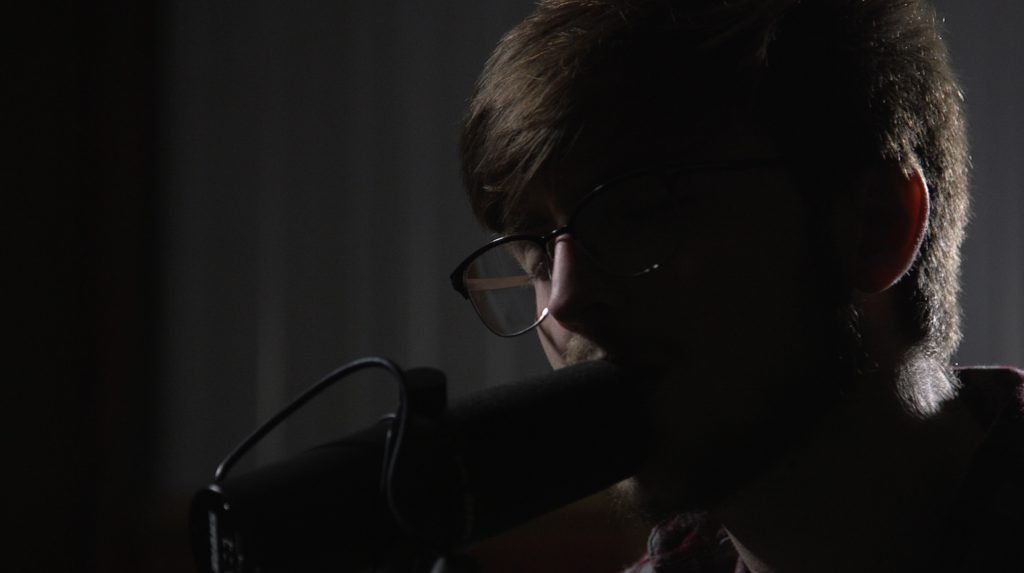 Where did you draw inspiration for Slow It Down?
Cherry Wine by Hozier is a fantastic song, and anybody who hasn't heard should definitely check it out. That was the inspiration for the vibe for Slow It Down. The subject matter is similar to that of songs from Twenty-One Pilots like Screen.
It's hard to find a picture of you online. Did you create a mysterious persona intentionally?
In a way…most artists get photos done and use them for promotional stuff and album covers. I don't really like to pay for pictures. I feel like the best ones happen when you're just doing stuff. I've always preferred art for my album covers. Album covers are the first thing people consume regarding my music, and I think having another artist involved, the album artist, is a great way to present these songs.
How is the music scene in Houston? How does is differ than in cities like Austin where they have festivals like SXSW?
I won't deny that growing up in Austin would've given me plenty of opportunities but Houston is a big place. There's so much happening. Everyone I've worked with so far has been here, and they've been a great help to me. The gigging scene isn't too bad either. You just have to ask around.
What are your thoughts on the mainstream music world right now – how do you view it?
I kind of listen to what I like and don't really focus on how big the artists are. That said, last time I thought about it, mainstream is pretty good. Better than it has been at other times, for sure. There are a lot of good artists picking up right now. When I hear the songs that a lot of people love, I usually understand why they like them, even if they aren't for me.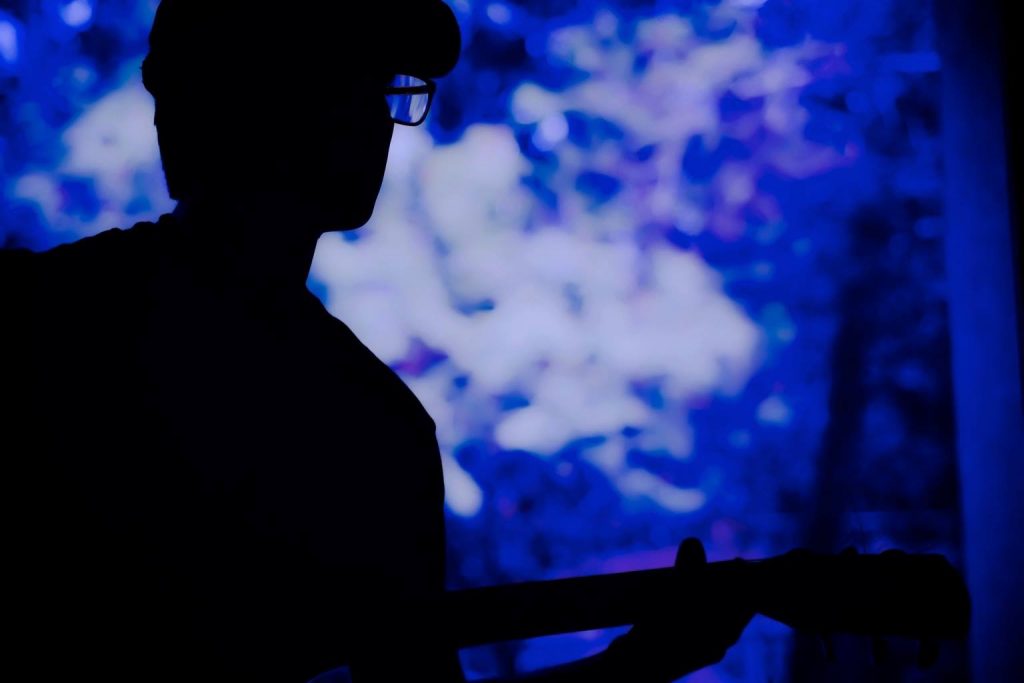 What is the legacy you would like to leave behind with your art?
I think I've always wanted to one day become an artist that is respected. People respect Daft Punk for their professionalism and skill. People respect Ed Sheeran for his outstanding ability to write songs. That kind of respect would be really cool, but I think I have a bigger goal, too. Ultimately I just want a few people to hear my songs and just resonate with them. This is really important to me, so let me try to explain it a little better. One time I heard this song called Brave by Riley Pearce, and I was just all about it; the instrumentation, his voice, and above all the writing. It felt like it had been made for me. I want people to feel that about my stuff. It doesn't even have to be a lot of people.
What do you want people to take away after listening to Slow It Down?
I wrote it as a story of myself struggling with everything I hate about who I am. Not everybody has the same problems as me, but I'm sure they all have problems, and I hope that my little story makes them feel less alone in their issues.
If you had the power, what are some things in your life you would slow down?
When I was writing the song, I was wishing so desperately that I could change the way my mind worked. I feel so often in my life that my thoughts are miles ahead of my actions and I'm just dazed in a mess of overthinking. That's why I wanted to slow down.
You have a beautifully unique, captivating voice – how have you honed your singing abilities over time?
Thank you! As I mentioned earlier, I've been taking voice lessons from Theresa Yow-Black since I was a kiddo. I really owe her (and my mom, for making me go), all my skill. But I guess there is a point where you have to take initiative. For me it was pretty literal. After a few years of lessons, I just plateaued. Theresa told me that we could do all the work in the world in my once-a-week lessons, but if I didn't start singing on my own, I wouldn't get any better. I'd like to say that what she said changed me and inspired me to sing every day, but that didn't come until later. When I was older I began to realize how important these songs were to me, and how much I loved to write. It's funny actually, after I started to really write all the time, my skills improved drastically almost overnight. I made more progress in a few months than I had in years.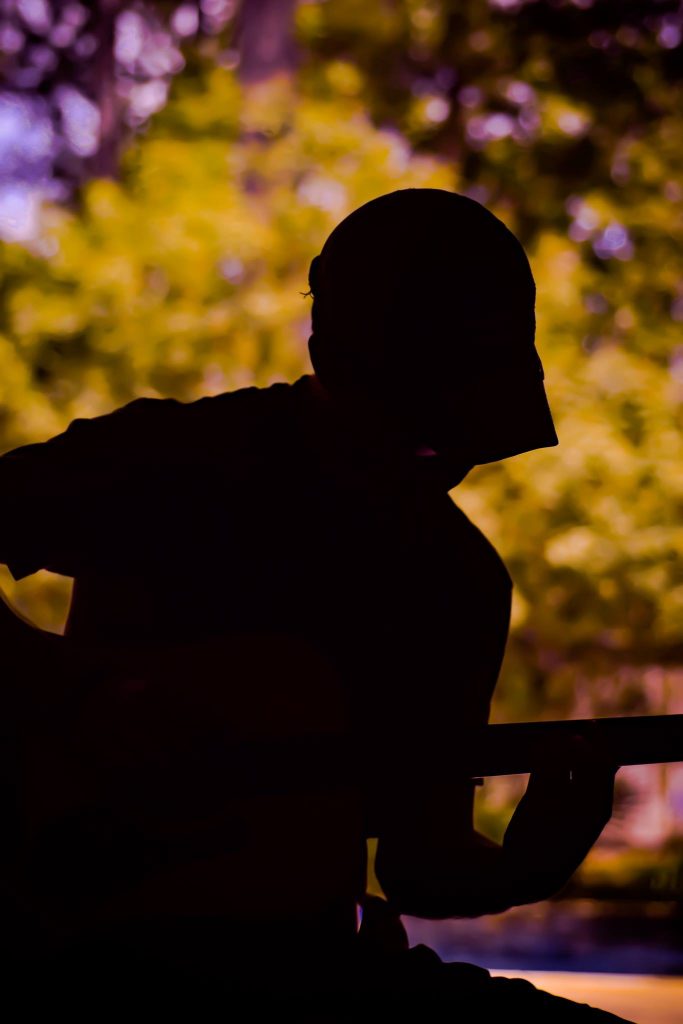 Is live performance an important part of what you do?
I'd like to think that I'm pretty good at live performances. All this time singing has made me extremely comfortable behind a microphone. Unfortunately, with my classes I don't really get to perform as much as I'd like to. But I live in College Station now and there really is a fantastic music scene here. I'm hoping to get right into it soon.
Who are some of the greatest solo performers out there, in your opinion?
Zach Winters…I think Ed Sheeran and Birdy are phenomenal performers, but I saw Zach open for Tow'rs once, and I was the most entertained I've ever been. He has a hilarious stage demeanor, fantastic music with deep meanings, and is an all around great guy.
Where do you see yourself in the next one, two and five years artistically?
I've always fluctuated in my amount of songwriting but since I started college I've been a little slow on the music making. Honestly I think it was mostly an adjustment period and I'll settle into a rhythm. I'd like to write, produce and perform more than I do now. Long term, I would love to jump into music full time. It's a big choice so the opportunities have to be there for me, meaning I have to be at a point where being full time would really take me somewhere. Music is definitely my main thing but I would like to be in a place where it could become my only thing.
Is there anything else you'd like to say?
I'd like to thank you for this interview. It really means a lot to me to talk about a song of mine. Sometimes I feel like songs are too short. I need more time to put everything I feel in and make sure that everyone hears these things I need to say. So it's nice to have a chance to explain to people what I think goes along with the song. With Slow It Down, I just want people to know that everyone has problems. Not everyone has answers and that it's more than fine to be flawed. For me, it's really beautiful.
* * *
Stream the single Slow It Down on Spotify. Find & follow Jacob Dye on Facebook.