One of country-pop's most consistently impressive artists of recent years – Elyse Saunders has released a plethora of indie hits, and follows it all up with the long-awaited release of her superb EP Free.
We were blessed with the chance to interview Elyse to find out more about the project, her journey so far, and her plans moving forward. Here's how it went.
* * *
Hi Elyse – massive congrats on the new EP! How would you summarise the project Free, what does it represent for you?
Hi there! Thanks so much! 🙂
For me, Free is about the freedom to explore the different sides to me as a country artist and shares messages of celebration, liberation, inclusiveness and positivity! It's an exciting new chapter in my career and with the singles that I've released from the EP so far, the response has far exceeded my expectations. It's definitely been the EP that's changed my career.
How did you choose the six songs for the project, and was there an underlying theme in mind before writing, or did the idea of being Free simply prove a thread throughout your work in hindsight?
Before I had this project in the works, I had written Wine Down and Free and knew that I wanted to record them and do something special with them. I continued to write, applied for funding through FACTOR and Creative BC here in Canada, received both of those, and then started planning towards a full project!
I knew pretty early on that the EP would be called Free, but in hindsight the songs had a thread. The reason would be that it's important to me as a singer/songwriter that I share positive, empowering messages and I believe that's why they share a similar thread!
Which song do you feel is the most emotionally rooted for you, and why?
Free feels like that for me. I feel like it carries an essence that represents who I am – with snippets of inspiration from my roots in my hometown to being the person I am today and keeping connected to who I was before I was an artist. It's the song that connects my past and present.
How did the song Sunshine State of Mind come to be?
That one was inspired by the feeling of wanting to get away. I was heading to my co-writer's place for our first write together, it was snowy and I was craving a vacation. I had thought about that feeling of wanting to escape but realizing that you don't need to go anywhere.
As long as you're with the right person that makes you happy, or surrounded by the right people, then every day will feel like paradise. So Sunshine State of Mind is more about a positive mindset.
What's your musical background like – were you vocally trained, and how do you choose the right producers and musicians to work with?
I never started with a vocal coach until I began my first project in my teens. I started with a classical vocal coach for about a year and then spent a bunch of time developing my songwriting skills and live show chops. I came back around to working with a vocal coach when I started getting back into the studio again creating demos towards this project. I regularly work with my current vocal coach and it's taken my vocals to another level of strength and has been great for learning to sing in a healthy way for live shows so that I don't overdo it or damage my voice.
As for producers, in my experience it's happened pretty organically. I like when a producer has a background in music other than just producing so that they can come to the project with a bigger vision for the material. I love when a producer is really receptive to my vision and works at getting the best vocal performance from me and has the ability to keep things commercial while putting my own stamp on it.
As for musicians on the project, in my experience I've trusted the ear of the producer I'm working and we've had some world class musicians on my work! It's always pretty amazing to hear the material with the musicians on it for the first time.
What can fans anticipate from a live show in the near future?
They can expect a high energy show with fun moments that helps bring fans into the show. I like to create peaks and flow in my sets and it's important for me that I create memorable moments and an experience for them!
What's been one of the biggest challenges for you in building an audience and being so open with them, and how did you overcome it?
Practice and repetition! As a kid who was for the most part pretty shy and private, I found it hard to let my walls down and be confident enough to let people in and be okay with whatever would come from that. The great thing about this career is that it's an ever-changing environment and there's many scenarios to put you out of your comfort zone.
For me, the best way to overcome that has been to do it anyways and do it over and over again until I'm comfortable with it and realize it's okay!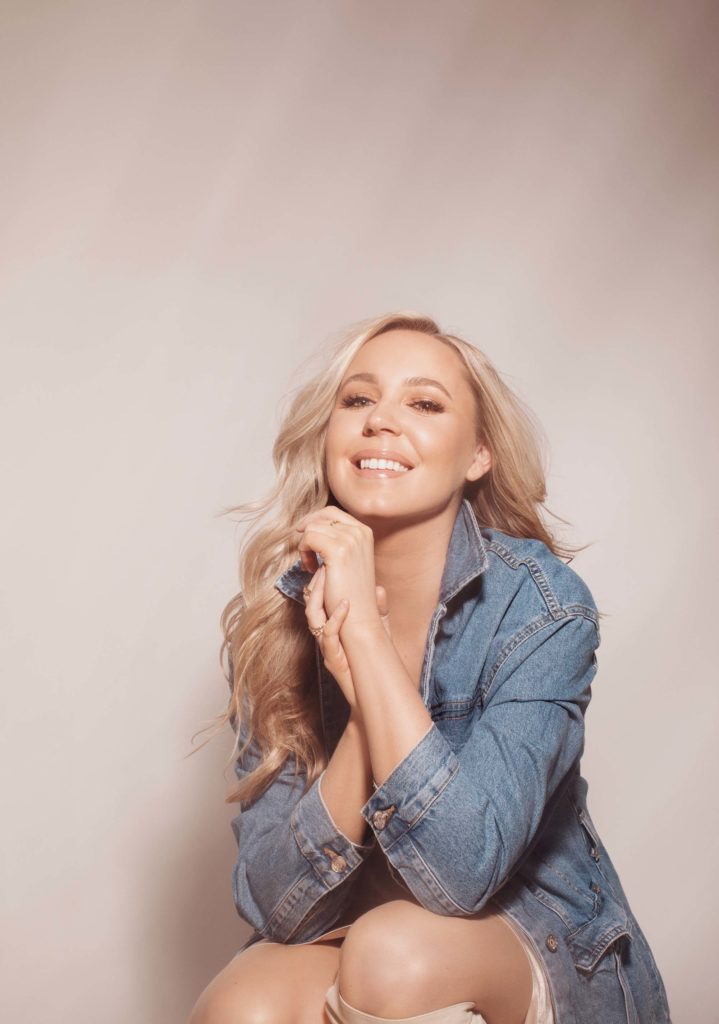 Who would be your dream collaborator, and why?
This one has been on my list for a while. Chris Stapleton would be someone that I'd love to collaborate with. I'm a big fan of his vocals and what he brings to country music. Although our styles are quite different, I believe we could create something really cool together. Our vocal tones would blend really well too!
How does it feel to release this EP after the long process of making it – do the songs sound different to you now that the world has them, and are you already thinking of the next project?
It's an amazing feeling to finally have the full EP here! It took a lot of effort to get it here and feels good to know everything I put into is finally here in the world and makes me feel so complete (for now!). I'm humbly proud to know that I've done it and to see the success I've been having makes all of the hard work feel rewarding. It tells me that what I'm doing as an artist is working and that people are into it… I'm living my dream 🙂
And yes, with all of that said I've been writing a ton and I'm ready to record more music, music that is just going to keep the momentum going and show my evolution an artist!
What's something about you that people might be surprised to hear?
I LOVE the great outdoors! I'm a big fan of four-wheeling through mud puddles, camping, travelling, anything nature. It's a must in my life! Oh and sometimes I have dreams with songs. It's rare but when it happens I can hear the full band, production, it's a pretty cool moment. Trying to record it half-asleep when you wake up and capture the production, though, is a whole other task!
What's next for you?
My single Genes from the new EP will be going out to radio in January with a brand new music video (that includes a group dance scene with me… I'm so pumped!). More live shows this summer, recording new music and writing all the time!
* * *
Download or stream the EP Free here. Check out Elyse Saunders via her Website, Spotify, Twitter, Instagram & Facebook.