Returning to start off the new year with a beautifully complex yet pure of heart new project, composer and producer Darren J Harris delivers the superb new album Beyond; reminding listeners of precisely the soul and contemplative wonder that his approach brings to ambient music.
We were blessed with the opportunity to catch up with Darren for an in-depth chat about all things Beyond – his creative process, the story behind the tracks, his thoughts on instrumental music composition in general, and plenty more. Here's how it went.
* * *
Hi Darren, Happy New Year – hope all's well with you as 2023 swings into view!
Beyond is wonderful, an album that feels both personal for you and deeply personal in the emotions and thoughts it brings about in the listener. Can you tell us about the inspiration or idea behind this album?
Thank you. The idea or feeling behind Beyond is transcending the everyday ordinary experience and its limitations into the clarity of wonder and delight. The first track Transmittal is like an inner blast-off outside of the ordinary atmosphere, to reach that rare place of exploration of something else, something 'beyond.' It parallels the outer exploration with the inner journey
Transmittal is the opening piece, but which one was the first to be composed, and did you known the intentions of the album beforehand or did it come to light through the creative process?
The intentions of this album revealed themselves to me through my creative process. I was working on an album of meditations for my counselling clients, called Drift: Music for Calming Spaces (private release). Around Easter last year, our beloved greyhound Khan had to be put down, which made me re-evaluate everything. So I changed jobs to do community work at a neighbourhood house close to where we live, as a way to be more connected to the community and myself.
At the same time my Dad told me the news that he had melanoma cancer that was incurable. Soul Calling was a result of me searching for something higher as a way to bring a spiritual element to grief and loss and as part of my own soul searching. (My Dad passed away 7 weeks ago, 25 November).
Transmittal was created the beginning of September 2022, after hearing the new Oberheim synthesiser demo, with a snippet of a track played called Structures From Silence by Steve Roach. I'd never heard the track, so I bought the album and it blew me away with its use of the stereo field, its sonic qualities, conception and composition.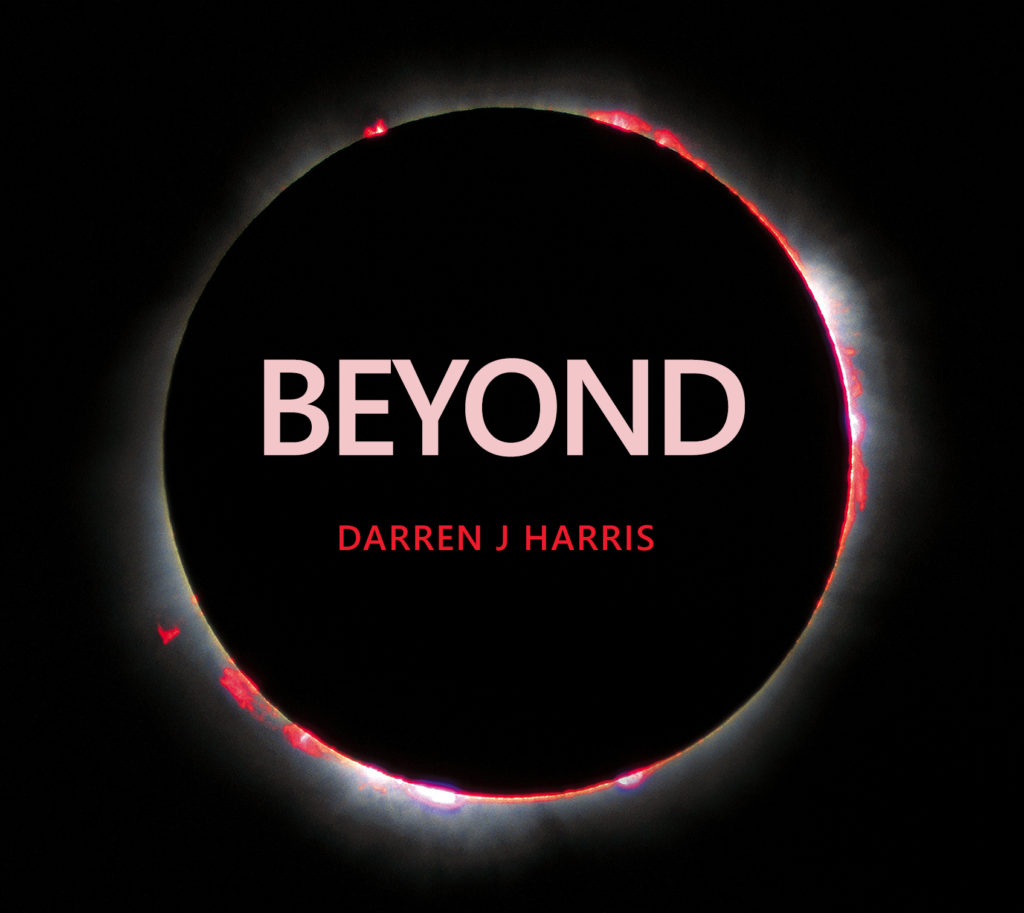 With much of ambient or binaural audio, the listening experience is all-encompassing. Do you find it difficult to remove yourself as a listener, to focus down and finish, when you've stumbled upon something that's deeply immersive?
No I don't have this issue fortunately! My aim is to create an immersive experience, a sound world, one that I explore through my creative process, and one hopefully the listener will experience too. If I complete a piece of music and it lacks a certain 'aha' element, one that takes me on a journey, then it doesn't make the cut. And the order of songs on my albums is important to me, to keep me in wonder and delight in exploring that sound world and journey.
Do you consider your audience when composing, and if so – where do you imagine them best experiencing this album?
I never consider the audience when composing, but not for any arrogant reason. I want to be outside of thought, considerations, ideas of success etc and just be totally present with a composition. I try to reduce the amount of myself and ego concerns, to let go and let flow as much as possible, so that I can be as close to the source of inspiration as I can. Immersed as an open vessel in the sounds.
Having completed Beyond, I feel it is best experienced at night, lying down comfortably with good stereo over-ear headphones or a decent hi fi system, with the lights dimmed, and the time to relax and go on its journey through purposeful listening.
There's a strong balance of familiar production traits and those that are less easy to define throughout this project. Do you work to create new sounds as you imagine them, or do you sift through the many existing options until you find something that fits?
I always start my creative process with one sound. Whether I create that sound, use a field recording, or scroll through existing preset options on my computer and tweak that sound, it all starts with the feeling a particular sound gives me. That is my starting point, my mark on the blank canvas.
My next step is to find a complementary sound, usually from my vast preset library, tweak that to suit, and then explore the relationship between the two sounds, and the feelings and image world that relationship suggests.
I then add touches of other sounds to colour this image world, and finalise the track by mixing to get the balance and feel right.
"I was deepening my experiential knowledge of spirituality, and had intense & moving visions through breath-work of my being merging with the "angel of light". Soul Calling is my soul expression of that experience through sound."
Moonwalk is one that stands out, the rhythm and subtle joy of it proved notably memorable. What prompted you to craft this one in such a manner?
I wanted a feeling of lightness, of weightlessness, which is a feeling beyond the ordinary, everyday world. Brian Eno achieved this on Apollo: Atmospheres and Soundtracks through Daniel Lanios' lap steel playing. I didn't want to copy that as it has already been done, and a pale imitation is not something I am into.
Moonwalk is a balance of elements, the kick drum to imply the jumps, the giant steps of the astronaut, the radio static of the other rhythmic element to imply base-to-astronaut communication, and a child-like melody to imply play, joy and freedom.
Do you have a favourite piece from the album, or one that has impacted or inspired you the most since its completion?
Soul Calling is the track that has impacted me the most, for reasons I mentioned before. Also, last year I was also deepening my experiential knowledge of spirituality, and had intense and moving visions through breath-work of my being merging with the "angel of light" (for want of a better term). Soul Calling is my soul expression of that experience through sound.
Do you listen back to your albums and projects, and if so, how does that experience compare when you give it a little time and then return with a fresh mindset, and what do you feel is distinctly different about this new release?
I don't listen back to previous albums all that often, as I am always working on a current project. The creative process of a blank canvas, a sound that inspires me for whatever reason, and an open field with no pre-conceived idea is what I love the most. On the odd occasion when I do listen back to a previous album, I am struck by hearing something new in a particular track, and I often wonder how did I create that? I have no idea! It is never formulaic.
What I feel is different about Beyond is the sonic quality I have achieved, this is a level I have aspired to, and also the effective simplicity I can achieve if I get out of my own way. The more I can get clear and simple in myself, the more I can immerse myself in creating a sound world that transcends and inspires me.
"On the odd occasion when I do listen back to a previous album, I am struck by hearing something new in a particular track, and I often wonder how did I create that? I have no idea!"
What will the rest of 2023 look like for you, what are your plans?
I have already started my next project Passages, a few days ago, with a track called Clearing Light (Unexcelled Jewel). I am exploring a sound world that is at once both deeply meditative and spontaneously ambient, like observing the subtle changing weather patterns against a landscape from a transcendent inner space. A balance of the inner and outer worlds.
To me, the purpose of ambient music is to miss the mark. Whether I can achieve that balance or not, and miss the mark, that is my current path and joy.
* * *
The album Beyond releases March 1st, 2023. Check out Darren J Harris on Bandcamp, Facebook & Instagram or visit his Website.