Lifelong creative composer and musician Darren J Harris explores the depths of the human experience and consciousness in a delicate and purposeful manner, throughout his superb and profoundly moving new album Beautiful Heart.
We were blessed with the chance to interview the artist behind the project, to find out more about the journey that led to it. Here's the conversation in full.
* * *
Hi Darren, great to catch up – huge congratulations for the release of the new album. For those new to your work, how would you personally define the music you make?
The music I like to make is a mixture of ambient and instrumental, a balance of sounds and atmospheres, with melodic lines. I like music that is transportive, evocative, that takes you on a journey.
The ambient side allows space and silence to have a voice, and the melodic side keeps the music interesting. A balance of the two is what I like to achieve. I find this in musicians such as Harold Budd, Brian Eno, Roger Eno, Biosphere etc.
"I like music that is transportive, evocative, that takes you on a journey."
Are you classically trained, self-taught – what's your background?
I grew up learning guitar from the age of 12, in particular blues and jazz, and I kept struggling to gain any sense of mastery as I didn't realise that composing, not playing, was my talent. It wasn't until my late 40's that I bought a little synthesiser, audio interface and studio monitors and hooked them up to my laptop.
When I turned 50, I discovered an interest in English pastoral music and I began three years of classical composition lessons, in private study, with Australian composer and composition teacher David Hush. These lessons opened my eyes to my way of creating: composing, interesting harmonies, and creating counter-melodies.
I had to cease these lessons when I had my stroke last year as the stroke compromised my ability to play keyboard with my right-hand.
Tell us about Beautiful Heart – what was the journey that led to it, and how does it feel to listen back once you've handed it over to the world?
Beautiful Heart is an album of 10 tracks that take the listener on a journey, it's like a chilled, evolving metamorphosis of the soul and spirit. I was earning good money working in the public service, with a long commute and living in the suburbs of Brisbane.
I had outgrown the job, where I was living and the city. Me and my partner decided to move to Tasmania, to downsize and be part of a rural community and a beautiful environment.
I also like to take black and white landscape photographs. Some of the tracks on Beautiful Heart were done before this move at the end of 2020, a few were done in the first half of 2021, before my stroke, and the rest were done in the following months since.
I am very pleased with how Beautiful Heart turned out given the journey I have been on. It is always interesting listening back to an album I have just created. Beautiful Heart I feel stands up to repeat listenings, which to me is a measure of what I try to achieve with each album.
Getting that balance of ambient atmospheres and melodic foreground interest is always my aim and the challenge.
You've mentioned personal transformation as a key aspect of what this project explored – could you talk a little about how that first began, and how it ultimately impacted your creative route?
As I have mentioned, the personal transformation that I have been on started with my dissatisfaction with external things like my job, where I was living, and looking for something more fulfilling. This is reflected in the music and whilst my stroke was totally unexpected, imposed if you will, it became the catalyst and opportunity for my inner change and transformation. I liken it to moving from living in my head to living in my heart.
The albums I make and produce are often a snapshot of what is going on in my life at a certain period of time, so naturally transformation became a theme of my creativity during this period.
Is it important for you to have audiences know the story behind your music?
Yes and no. I think a brief general story behind an album helps listeners put new music into context initially. After that it becomes what they bring to the music themselves and how they relate to it in the context of their own life.
What's your composing process like – where do you sit down to write, what instrument do you choose, and is there much editing involved?
My composing process always starts with a sound, like a mark on a canvas. The right kind of sound, which I won't know about until I hear it, triggers something in me, like a mood or a feeling or an inspiration. Usually from improvising in my home studio. From there I get an emotional sense of what I would like to create.
I will then add other sounds or sparse melodies to bring the final track to fruition. Once I have created about four tracks, I start to get an idea of the overall theme and in turn, this shapes the other tracks that I create. It is all organic.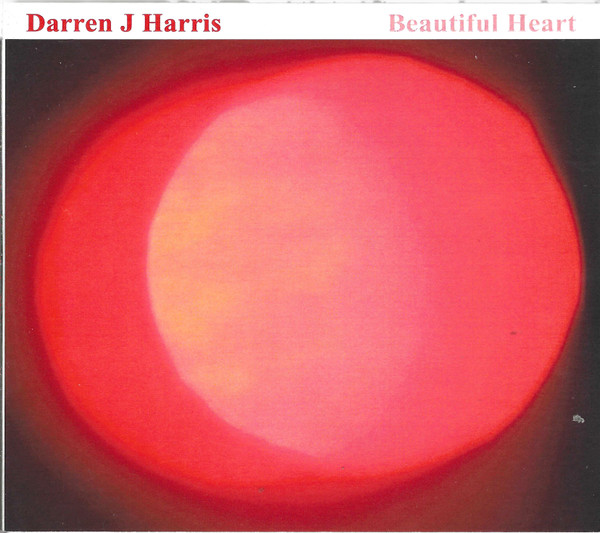 "Music is the language of emotion & spirit, not the intellectual mind."
When we consider a track like Beautiful Heart, the meandering from melancholic to brighter moments, there's a clear sense of genuine emotion and life experience. Is this the way it simply pours through as you reflect on the themes, or is it intentional and audience-focused?
My tracks never tend to be intentional or audience-focused. For me focusing on the outcome is not part of my creative process.
Three years of classical composition lessons taught me the importance of starting with the blank page and letting things unfold as they happen. This used to make me anxious but now I cherish the initial process of creating something from nothing. This way I am guided by my feelings and intuition and not my intellect.
Music is the language of emotion and spirit, not the intellectual mind.
You state on your website that stillness or silence is important for you. Are we missing that quality in modern life, and if so – how can we collectively recapture it?
To me, stillness or silence is not an absence of something, it is more like a portal or a window, an opportunity to connect to something more expansive than ourselves.
Deep down I think this is what we are all searching for, whether it be through a loved one, a sunset or a walk in nature, or a change in circumstance that brings an unexpected expansion and new direction.
Which track on the album is the most joyful for you to listen back to, and why?
Track 2, Indisposed, is probably the most satisfying track for me to listen back to. I did this track about two and a half weeks after arriving home from hospital after having my stroke. I could not use my right arm or hand and I wanted to see if I could still play and create.
The three solos that comprise the bulk of this track, 95% of what you hear is first take. And also I feel like I captured my experience of the fine line between temporary despair and hope for the future in this one.
"When I had my stroke I decided then& there, that I was not a victim, there is no point in blame or pity – I am grateful for the functions that I have. It could have been worse."
Conversely, are there any you find difficult or upsetting to delve into?
There are no tracks that I find difficult or upsetting to listen to. When I had my stroke I decided then and there, that I was not a victim, there is no point in blame or pity and that I am grateful for the functions that I have. It could have been worse.
What's the scene of Deloraine or Tasmania in general like, is there much opportunity to get out and share this kind of music?
The music scene in Deloraine and Tasmania is one of local and grassroots musicians of all kinds and ages, right up to the world class professionalism of the Tasmanian Symphony Orchestra.
What will you be busy with throughout the coming months? What keeps you creative?
In the coming months I will be kept busy through my ongoing rehabilitation, my day job helping people with disabilities, and learning the insides of two new synthesizers, the Sequential Take 5 and an Access Virus C. Learning to program the synthesisers will keep me creating new ideas and will most likely lead to my next project.
Is there anything else you'd like to say?
If you like good ambient music, or like music that you can relax and unwind to, then take a punt and for the price of a few cups of coffee, buy a digital copy of Beautiful Heart . This helps me and it also helps support this wonderful and rewarding genre.
* * *
Check out Darren J Harris on Facebook, Bandcamp, YouTube, Instagram & his Website.