Following the release of her brand new single Right Now, Stickman writer and representative Chris Porter caught up with the one and only Art Auré, to find out more about the music, the story behind it, and how the artist came to choose this path. Here's how it went.
* * *
First of all, I have to ask, what is Art short for?
My name ART is an acronym for Always Remain True and Auré means energy. I feel that we should stay true to who we are. In the past I would feel like I was never perfect and I had to be someone else to be respected. I've learned that it's best to be yourself. That's the person that people want to see show up.
Apart from music, what other passions do you have?
I have a passion for so many things in life. The more I evolve the more life becomes intriguing to me. I also have a passion for real estate. I recently went back to school and received my certification for property management. It was so much fun. I learned a lot about myself.
We gather you have an album coming out. Did you always set out to make a whole album and what do you want to say with it?
Yes, of course. Presenting my fans and the world with a body of work is a musician's dream. There are so many layers and technical attributes that go into each song. They are all so different in their own ways but the messenger (me lol) stays the same throughout. I get to tell my story…like chapters within a book. My message is wanting to empower people through good music, positive lyrics, and passionate vocals.
You're obviously singing on the album, do you play on it as well?
I co-produced almost every song on the album with Ronnie Collins. We started from scratch on every song that we worked on. He would play the acoustic guitar and/or piano and I would chime in and make suggestions as to chord progressions, arrangements, key changes, drum patterns and more.
We have a slew of other amazing producers, musicians, engineers etc… on the album as well…Jerome Lawrence, Gypsyman Pro, Muhsinah, Aaron Draper, Chris Gehringer, John Fields, Yoed Nir, Brassanity Horns, and so many more. My manager David Kenneth Sommerville also contributed to my sound as well by making sure we had all of the ingredients to make the album unique and beautiful. I am excited for it to drop.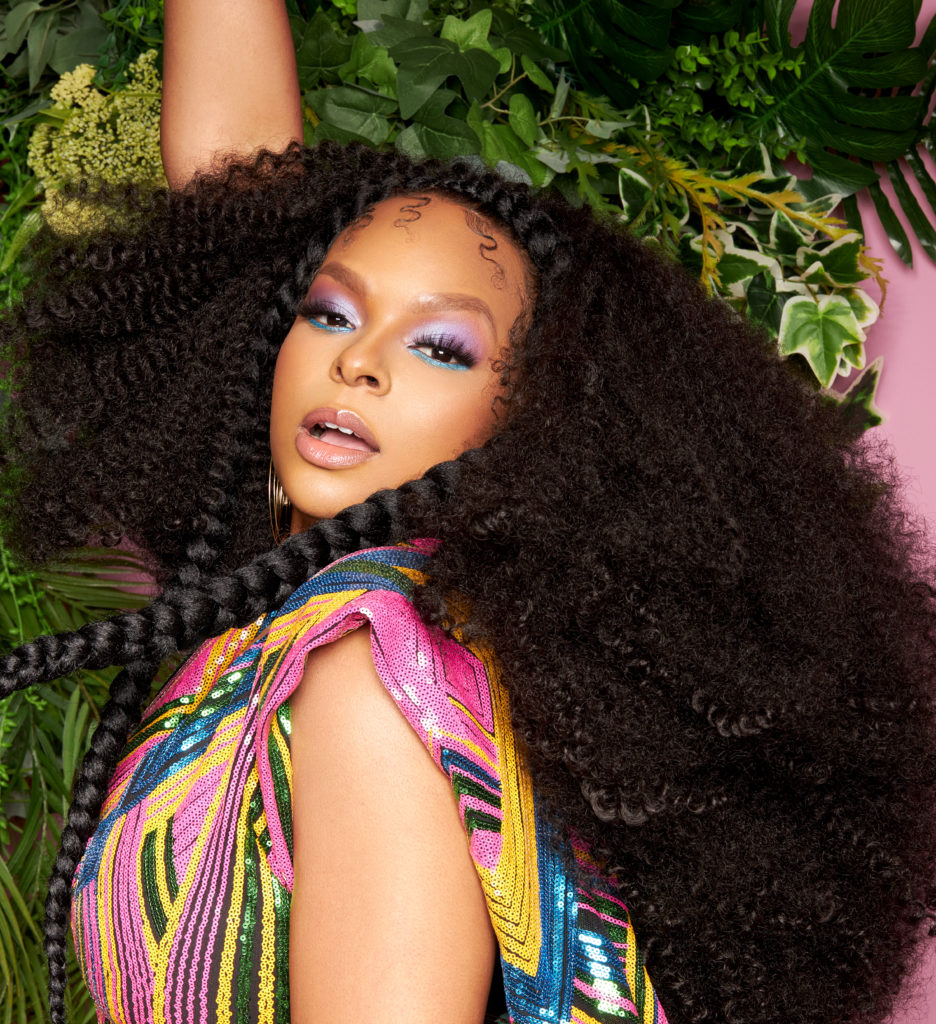 Which song on the album are you most proud of, and why?
I don't want to sound cliché but I am proud of each one of them because we put a lot of time and everything into them all. They are all special to me. Every song is a bop!
There is a song entitled Reason to Live. Whenever I play that song for anyone I get the tissue ready because I know it makes people emotional. Love songs are very special and evoke lots of emotions from the deeper part of our souls.
What does an Art Auré fan look like?
That's a funny question. Lol. I don't think it's about what people look like when it comes to good music. No matter what the age, race, color, religion… Good music is good music and it will attract everyone because it's about the feeling. My hope is that my music reaches everyone that needs to feed a musical space that may be empty at that moment.
We gather you're releasing Right Now on your birthday, so Happy Birthday! What's the best gift you've ever received on your birthday?
"Thank you so much Chris!" I've had some beautiful experiences throughout my life. I also managed to meet some wonderful people throughout my life as well. I'd love to be able to help other people have the kinds of opportunities that I have had. If I can give another artist a piece of advice as a gift for their birthday, it would be that it is never too late to start. Create your own destiny by acquiring assets to fund your own career.
That's one of the reasons why I took a few months off to go back to school for Property Management. That way, I'll know how to manage properties in which I'm purchasing to create cash flow so that I may maintain ownership of my music.
* * *
Connect with Art Auré on her website, Soundcloud, Spotify, Facebook & Instagram.